NATURAL POWER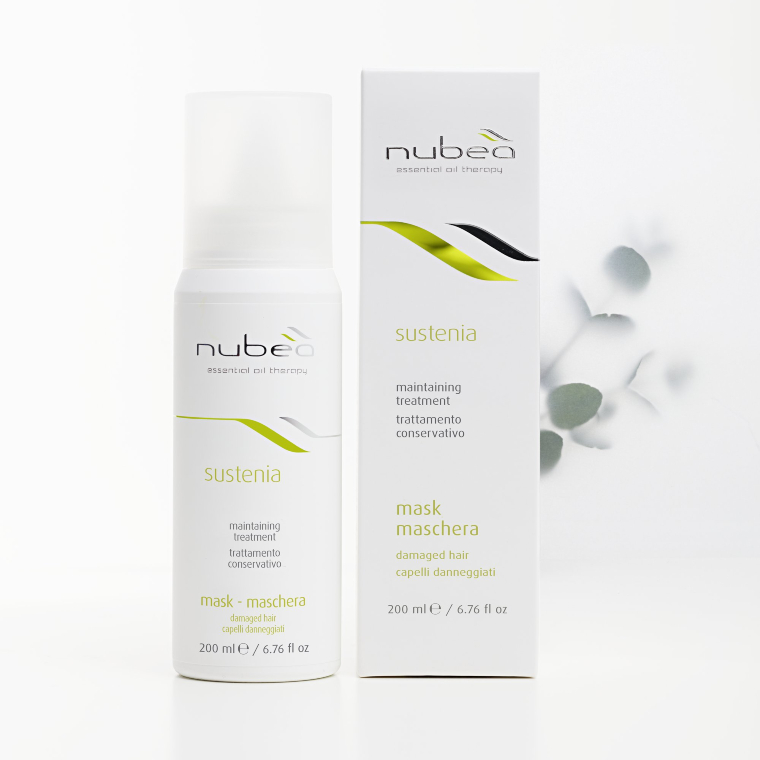 Nubeà Sustenia Damaged Hair Mask, RM158
Propelled by the desire to reach harmony with nature, essential oils and plant extracts are vital in Nubeà's natural hair care formulations. The Sustenia range, designed specifically to repair and maintain scalp and hair health from home is essential to avoid further damage from taking root. This synergic mask treatment includes active ingredients to boost the accompanying shampoo's soothing and replenishing action, leaving your tresses silky and shiny.
ALL ABOUT BALANCE
Supported by years of scientific studies by European naturalists, Nubeà researchers have crafted the perfect formula. The Sustenia hair mask preserves the delicate balance of the hair and scalp. With essential oils such as rosemary promoting cell regeneration and lavender effectively regulating sebaceous secretions, this vital after-shampoo step enriches your cleansing and beauty routine daily.
WHY BAZAAR LOVES IT
As the scalp is considered the best channel for using essential oils, this scented mask feels absolutely invigorating when massaged into the head after shampooing. Its light texture makes your post-shampoo mask session a smooth and tangle-free experience, while the divine scent of essential oils makes for an all-natural mood booster. And it's not all holistic talk, either. These dermatologically tested treatments are known to purify the scalp, regain balance, improve elasticity, and strengthen hair and keratins. Now that's the kind of at-home TLC we can get on board with.