BAZAAR reveals the 75 exclusive winners of Spa Awards 2018. Indulge, relax, and find peace with high-tech treatments and all-natural rituals— only at these picture-perfect spas.
Best Digital Detox Facial
Total Anti-Ageing Therapy, RM528 for 70 minutes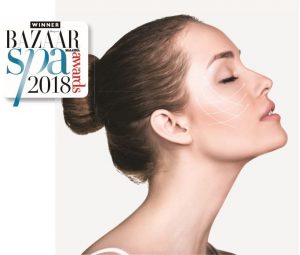 Make That Call
More and more women are ageing prematurely these days due to extended exposure to smartphones and laptops, but AsterSpring's Total Anti-Ageing Therapy is the antithesis to this dilemma. A non-invasive facial treatment that will reverse the signs of time in a little over an hour, this break from your devices would be a much-welcomed respite.
Fountain of Youth
Collagen production significantly improves, thanks to the award-winning LPG Endermologie technology, which has been proven to boost hyaluronic acid synthesis as much as 80 percent. The therapy also slows down the formation of melanin, minimalising dark spots and pigmentation.
Beauty, Unfiltered
Whether it's Miranda Kerr's luminous skin or Queen Bey's radiant glow, it's all within reach for you now. With the help of Thiotaine to reactivate fatigued skin cells from within, beautiful skin is yours to have, with a noticeably more lifted and sculpted feel. Who needs filters on Instagram anymore? Not you, for sure.
Available at AsterSpring centres nationwide. www.asterspring.com