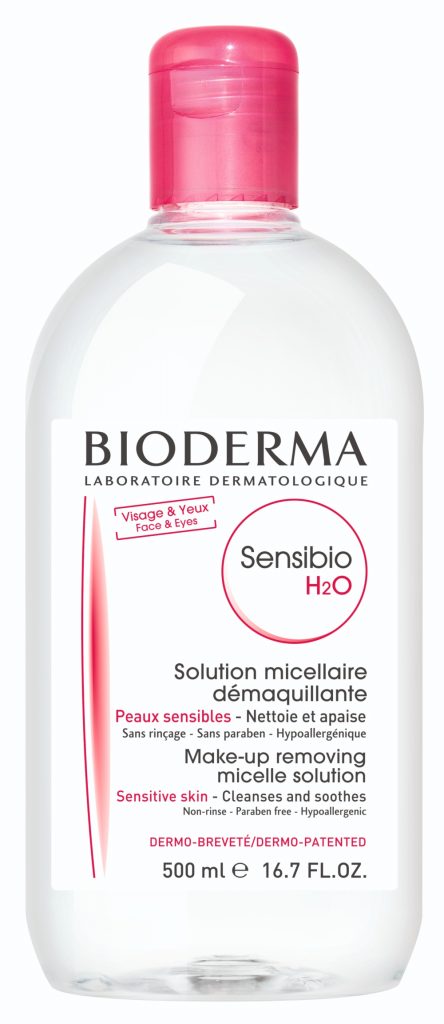 Bioderma Sensibio H20, RM109.40 [500ml]
WHY BAZAAR LOVES IT
To remove, or not to remove? There's really no option here but to go to bed with a clean face. And the quick, fuss-free solution to your late nights comes in this pink cap bottle. Bioderma's Sensibio H20 stands high and mighty in the skincare game with its cutting-edge micelle technology-based cleansing water that promises a clean slate, in just one step.
LIQUID WONDER
Although the micellar train has long passed trend central and has since made its way to the skincare regime of many, it's worth reiterating that Bioderma's Sensibio H20 remains the industry's gold standard for micellar water. Micelles, which are microscopic spheres, act as magnets that attract dust and dirt, and keep all the good stuff intact without stripping skin of its natural oils. Widely used among French women long before its popularity among beauty enthusiasts around the globe, the Sensibio H20 is first of its kind in the beauty market and works wonders for sensitive skin.
DID YOU KNOW…
The brand's close relationship with leading dermatologists leads to safe products with chemical-free ingredients? Suitable even for the most sensitive skins, this is a Bioderma promise well-delivered.  A No.1 facial cleanser in Europe, and where one bottle is sold every two seconds worldwide — it's an impressive number for a star product that has existed for more than 20 years.
Available at all Guardian and Watson outlets nationwide. Click here for exact store locations.