Madaline Nails & Waxing Salon By Glitters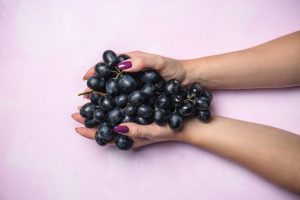 Vinotherapy Spa Manicure & Pedicure, RM96 and RM160, 50 and 70 minutes respectively
WINE WELLNESS
Imagine indulging in a red wine–enriched manicure and pedicure treatment. Intrigued? So were we. With age-defying antioxidants from grape seed extract, grape-based peel, and grape-derived body butter, the exclusive treatment at Madaline Nails & Waxing Salon elevates nail care to encompass the wellness of hands and feet.
PERFECT 10
Touted as an exclusive anti-ageing treatment, the Vinotherapy Spa Manicure & Pedicure begins with a refreshing soak. For the hands, a vinotherapy peel from the grapevine sap, and for the feet, a cabernet scrub to gently slough off the dead skins cells. This is then followed by a brightening honey masque, a blissful pressure point relaxation massage, and a generous layer of body butter to lock in moisture.
LONDON COLOURS
A thoughtful and holistic approach to nail care, Madaline Nails tops off their spa treatment with the exclusive nine-free Londontown Lakur. Combining nail science with the restorative properties of Britain's rapeseed flower oil, evening primrose oil, chamomile, cucumber, and other essential vitamins, it's a luxe lacquer feeling all round.
FF-223, 4th Floor, The Gardens Mall. Tel: 03-2282 8813. www.glitters.com.my