In what is undeniably the most noteworthy period of female solidarity in the 21st century, demand for representation and inclusivity have led to the most significant upheaval in the beauty industry. The realm of fragrances, on the other hand, has always been that of an individual journey. A signature scent meant to embolden the self as a sense of expression, perhaps, deserves a new approach, too.
French director Romain Gavras successfully evoked a new energy in the campaign for Dior's J'adore Absolu, a new floral creation by Francois Demachy that features notes of jasmine, honeyed oranger and rose. Sensual yet powerful, the short film captures its ambassador Charlize Theron emerging from a pool of gold, but unlike previous years, she is not alone. Here, she is joined and empowered by a diverse group of women, standing in a united front ready to face the adversities of the world. This is the new J'adore woman, victorious in making a change one step at a time, with a world of support behind her.
Tell us about the essence of the J'adore Absolu campaign. 
This campaign emphasises, celebrates, and transcends all the codes of J'adore, and everything that has contributed to its legend and longevity, but it does so by setting that in a brand-new female community. The spectacular aesthetic isn't gratuitous; instead it serves a cerebral kind of femininity which is triumphant without being aggressive. The J'adore woman remains serene, mastering the time and space she lives in.
What is the message of this film?
It encapsulates the full strength of the J'adore woman and her perpetual motion. These images also emphasize the importance of female solidarity.  The J'adore woman remains an icon, but she is surrounded by other women, with whom she embodies this new type of female empowerment that is shaking up society.
Do you feel this campaign puts forward an idea of femininity that is beyond its conventional take?
Well, I'm no longer alone. I'm accompanied by women who are stunning and very different from each other. Our group is a visual and varied personification of truly remarkable women growing more powerful. What stands out in all these images is a feeling of unity.
How was it like working with Romain Gavras?
I loved working with him. He's a real visionary who pays attention to the slightest detail, and above all, he makes our body movements look incredible. This perpetual motion really is one of the strong points of J'adore's identity.
We also heard that the shoot set was built from scratch.
The entire, monumental [Turkish bath] set was built from scratch, and that's really rare today because 3-D images are used so much. It created a rather special atmosphere. It was as though we were reviving the great sets of Hollywood's golden age.
How does wearing J'adore Absolu make you feel?
It's a scent that gives you "gentle" strength. And by that, I mean that it is present, extremely feminine, and luminous without being ostentatious. Its subtlety signifies something really beautiful: the self-confidence to be your natural, radiant self without excess.
How has the J'adore woman evolved since 2004, when you first became the face of the fragrance?
The J'adore woman is both an icon and a friend; that's why she appeals to women so much. Her development is not linear but logical. We're talking about a woman who is looking for something, who asks herself questions, and who even calls everything into question at times. This extreme level of mobility is an important part of her development, as it is symbolically highly significant in terms of curiosity, movement, discovery, and conquests.
How has that translated into your personal development? 
I've grown a lot since I started with Dior. Being with this brand has helped me understand that a woman can be powerful and bold while still maintaining a sense of femininity. So much beauty comes from the confidence and power you feel in harnessing your womanhood, and being with Dior over the years has definitely helped me tap into that.
How does it make you feel to be the embodiment of this iconic fragrance?
It's an honour, of course, but it's also a responsibility. If J'adore is a perfume that women all over the world continue to choose, it's because it conveys something positive and strong. It becomes an ally, a landmark, and a partner for femininity. It gives you confidence. My role is to embody these values and to make women experience everything that the house of Dior wants to give them.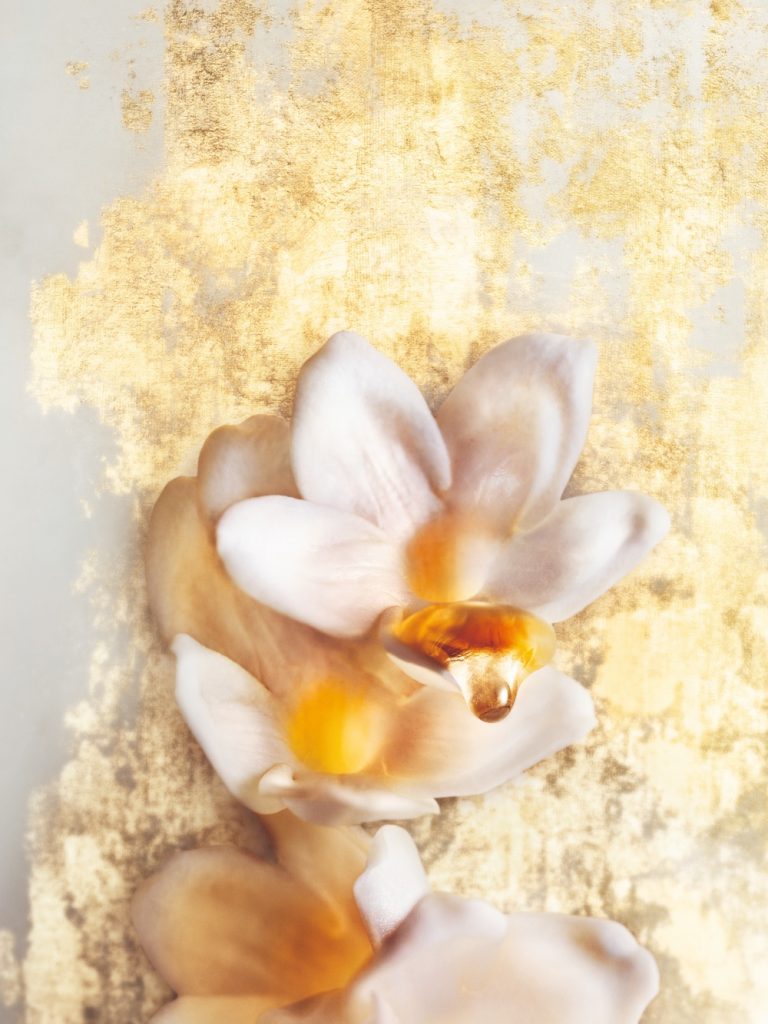 Dior J'adore Absolu is available at Dior Beauty Boutiques and counters nationwide.