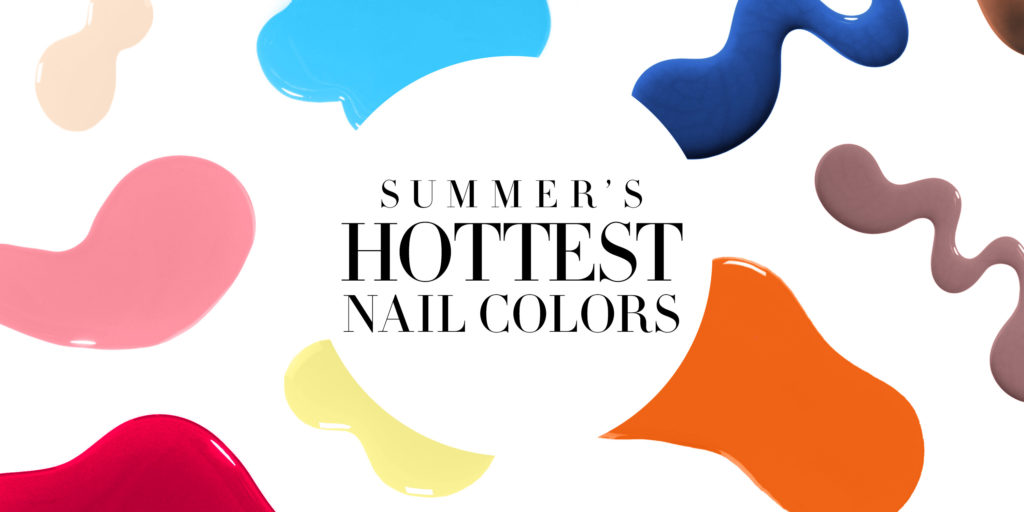 Summer—with its festivals, vacations and pool parties—is always a good excuse to grab the hot pinks and turquoises you'd steer clear from the rest of the year, but if you're also feeling colors that are a little less predictable, you're in luck. Click through to see the season's best brights, metallics and neutrals.
#1. Bronze Standard
Chanel Le Vernis in Cavaliere, $28, approx. RM112.80, nordstrom.com.
#2. Scorching Sun
Tom Ford Nail Lacquer in Ginger Fire, $35, approx. RM141, tomford.com.
#3. Gray Skies
Smith & Cult Nail Polish in Subnormal, $18, approx. RM72.50, net-a-porter.com.
#4. It's A Girl
JINsoon Nail Polish Tint in Blush, $18, approx. RM72.50, barneys.com.
#5. Ocean Abyss
Sally Hansen Miracle Gel in Take the Plunge, $10, approx. RM 40.30, available at mass retailers.
#6. Bomb Pop
Guerlain La Petite Robe Noire Nail Lacquer in Red Heels, $25, approx. RM 100.70, available in June 2016 at guerlain.com.
#7. Blacktop Beach
Dolce & Gabbana The Nail Lacquer in Lava, $27, approx. RM108.80, nordstrom.com.
#8. Dippin' Dots
Dior Vernis Polka Dots Manicure Kit in Pastilles, $31, approx. RM125, nordstrom.com.
#9. Hot Gravel
Essie Nail Color in Tribal Text-Styles, $8.50, approx. RM34.30, available June 2016 at ulta.com.
#10. Strawberry Stand
Deborah Lippmann Gel Lab Pro in Great Balls of Fire, $20, approx. RM80.60, sephora.com.
#11. Pineapple Daiquiri
O.P.I. Nail Lacquer in Towel Me About It, $10, approx. RM40.30, available in June at ulta.com.
#12. Bite the Dust
Gucci High Gloss Nail Lacquer in Dark Anemone, $29, approx. RM116.90, gucci.com.