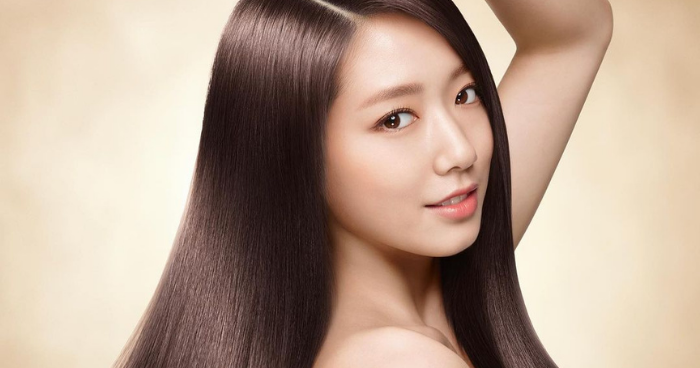 RYO are Korean hair extraordinaires and their latest Hair Loss Expert Care range focuses on one of our main hair concerns: hair fall. I never noticed how much my hair shedded till we were in lockdown. I would have to vacuum my floors at least twice a week because my strands we're quite literally everywhere. In search of a hair fall control solution, RYO come to the rescue with their Root Strength Treatment and Scalp Massage Essence. Having wondered what was the reason for my increased hair fall, we asked the brains behind RYO's Scalp Bio Lab to educate on what can cause hair fall and the best solutions to help minimise hair loss.
What are the typical causes of hair loss? 
The causes of hair loss can be classified largely into human body's internal factors and external  environment factors. Human body's internal factors include genetic factors, hormonal imbalance, and  endocrine factors such as stress as well as health condition factors such as disease and aging. External  environment factors include external factors such as unclean scalp and environmental contamination as well as physical and chemical factors such as excessive chemical treatment.
Are there any shampooing tips we should keep in mind to prevent hair loss? 
It is important to use products specifically with anti-hair fall function to minimize hair loss problem. When using the product, we recommend massaging scalp and leaving it on for a few minutes for scalp  to absorb the active substances fully. Then, shampoo hair while massaging scalp and rinse thoroughly  to wash off the cleansing agent from scalp.
What are your top tips to prevent hair loss and to maintain a healthy scalp? 
As with other diseases, healthy mind and body condition affect the health of hair and scalp. A good  healthy lifestyle and habits for the prevention of hair loss include taking enough essential nutrients such  as protein, vitamins, and minerals needed for the growth of hair, keeping scalp clean, and having enough  sleep and reduce stress. If hair loss is caused by genetic and environmental factors, using scalp care  with products specializing in hair loss and scalp and avoid physical and chemical factors that harm the scalp.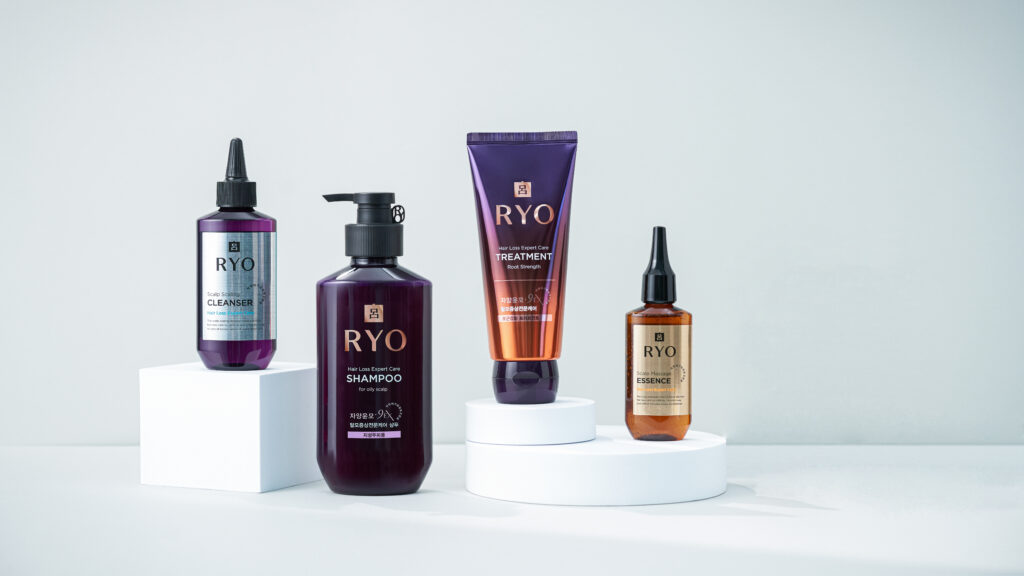 Can you tell us a bit more about the Ginsen9EX™ innovation in the new Hair Loss Expert Care range and what makes it so powerful? 
Ginsen9EX™ is made of whole ginseng and 8 kinds of medicinal herbal ingredients. These patented  ingredients extraction technology takes care of damaged scalp and hair caused by life habit or  surrounding environment. It takes care of 9 types of scalp and hair symptoms all at once. (Scalp  nourishment, moisture, hair moisture, shine, elasticity, tensile strength, softness, thermal protection,  rough hair improvement)
The new collection features a cleanser and a shampoo, do we need both? 
If you live in a hot, humid area, we recommend using both products together. The difference between cleanser and shampoo is like the difference between peeling gel and cleansing foam in the case of  cosmetics. 
Even if you shampoo hair every day, dead skin cells can be accumulated if they are not properly removed  due to sweat and dust. In such case, your scalp may smell, or hair may feel oily. It is like using shampoo.  When you use shampoo for the first time, you may feel that the shampoo is very effective; but after  using it for a while, you may experience a decreasing effect. When dead skin cells accumulate for a  certain period, using shampoo alone may not remove it easily. In that case, we recommend using  scaling cleanser 1-2 times a week before using shampoo to have cleaner scalp. You might be tempted to use scaling cleanser every day, but cleanser has a substance that deep cleanses dead skin cells and it can irritate scalp as a result, so we recommend using it 1-2 times a  week.
View this post on Instagram
What is the best way to apply the RYO Hair Loss Expert Care Scalp Massage Essence for optimal results? 
You can apply Hair Loss Expert Care Scalp Massage Essence on problem areas as needed. For those  customers who have concerns on their oily hair scalp, we recommend applying the product on scalp  before drying, after shampooing hair. Scalp massage essence comes with a 360-degree applicator that  can be used directly on scalp. Applying essence on scalp with the applicator can improve blood  circulation on scalp and promote the absorption of active substances of the product.
What should we do post-shower to ensure we're helping our scalp be as healthy as can be?
After washing off, thoroughly dry scalp and hair and use a suitable leave-on product depending on the  condition of scalp and hair.