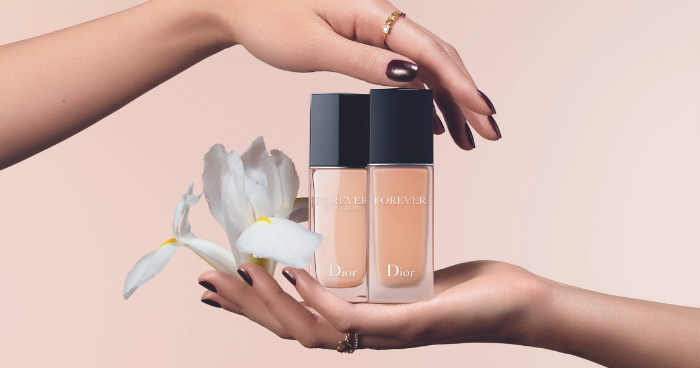 The Dior Forever foundation receives an update to its formula, reinventing the complexion experience and now offering two different finishes of the fan-favourite foundation. Creative and image director of Dior Makeup, Peter Philips, has thoughtfully reinvented the coveted Forever foundation by redesigning it to feature skin-friendly floral skincare and an updated no-transfer formula that mirrors our current climate. With mask mandates still in full effect, transfer-proof complexion products have become a priority product and Dior are not just offering a matt solution, but a dewy formula as well.
"Long lasting, caring and beautifying. This new formula is as close as it gets to a second-skin that becomes one with your own." says Philips. Weightless and airy, the new formula promises to be resistant to heat, humidity, stress and signs of fatigue. Going the extra mile to test the formula's performance in hot and humid climates, it passed with flying colours meaning we can trust it to stay in place in our weather.
With both Forever and Forever Skin Glow enforced with Dior Science's best, this new-generation foundation not only makes skin look good but also focuses on nourishing the complexion too. Its bouquet of floral extracts prioritise caring for the skin from within. With Iris extract at its heart, it targets inflammation and completes the protective action of UV filters. Pansy and Nasturtium extract join the folds to deliver deep hydration, to boost radiance and act against damage from blue light exposure.
This collection also sees Dior Beauty put additional emphasis on their sustainability efforts. "Our ambitions and goals are not only to offer the best beauty products available. but by adapting the way we pack our products, we also aim to be as clean as can be, step by step, pack by pack" explains Philip. Changing out their packaging materials, their new initiatives see their glass bottles now contain up to 40% of recycled glass and any plastic used is now derived from recycled origins too.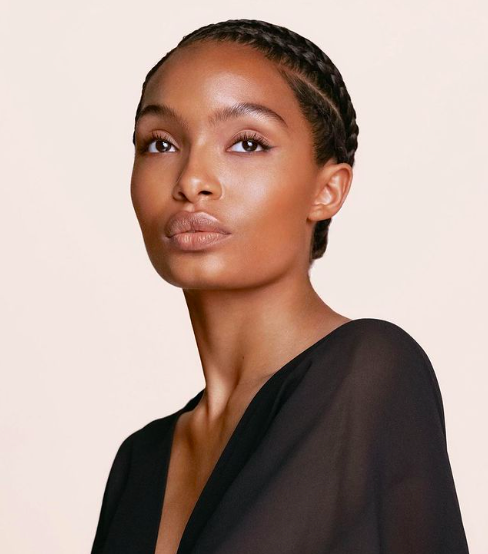 Actress and activist, Yara Shahidi, joins Dior darling, Natalie Portman, as the newest face of the Forever collection and makes her global brand ambassador debut through the #FOREVERSISTERHOOD campaign. Beauty has no boundaries and yet it is something that binds a whole community together. Through the #FOREVERSISTERHOOD campaign Dior Beauty wish to continue to build on their Forever community, hoping to cultivate a culture of inclusivity where men and women of every age and every skin colour come together to share a positive and confident idea of beauty.
Forever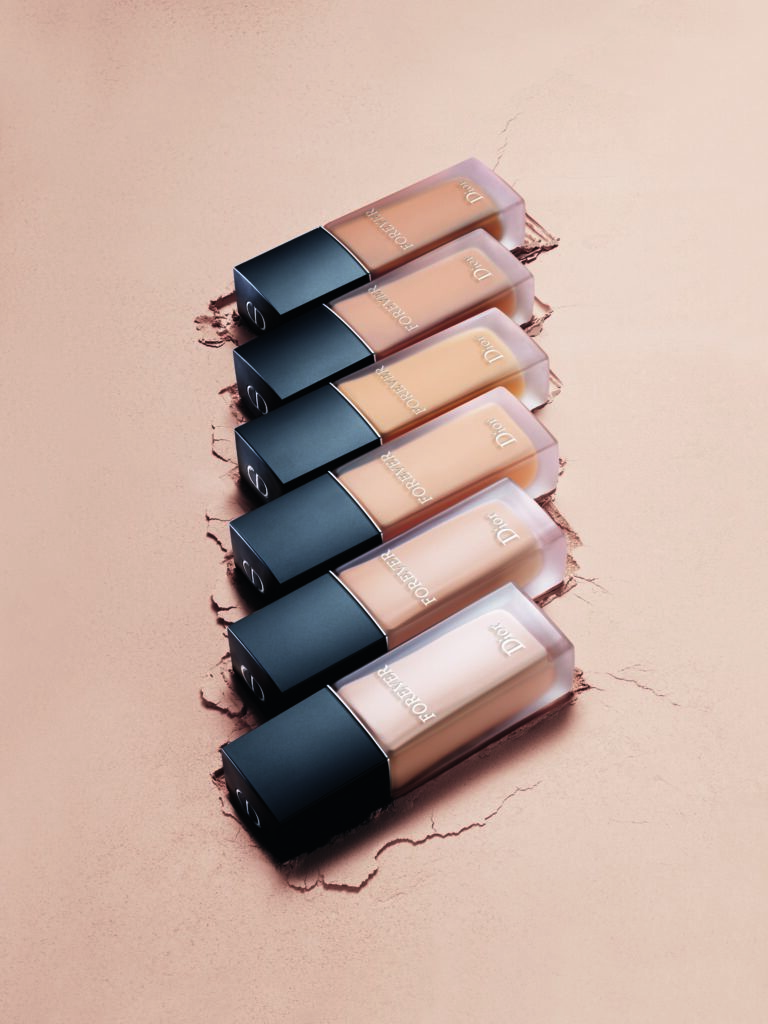 Ideal for the ladies with oilier and combination complexions, the Dior Forever smartly keeps oils at bay with its comfortable matt formula. Expect a foundation that stays in place for long hours and with minimal transfer. For additional staying power, Peter Philips recommends to follow up your application with a loose powder—a soft dusting around the face will be more than enough since the foundation is already boosted with transfer-resistant technology.
Forever Skin Glow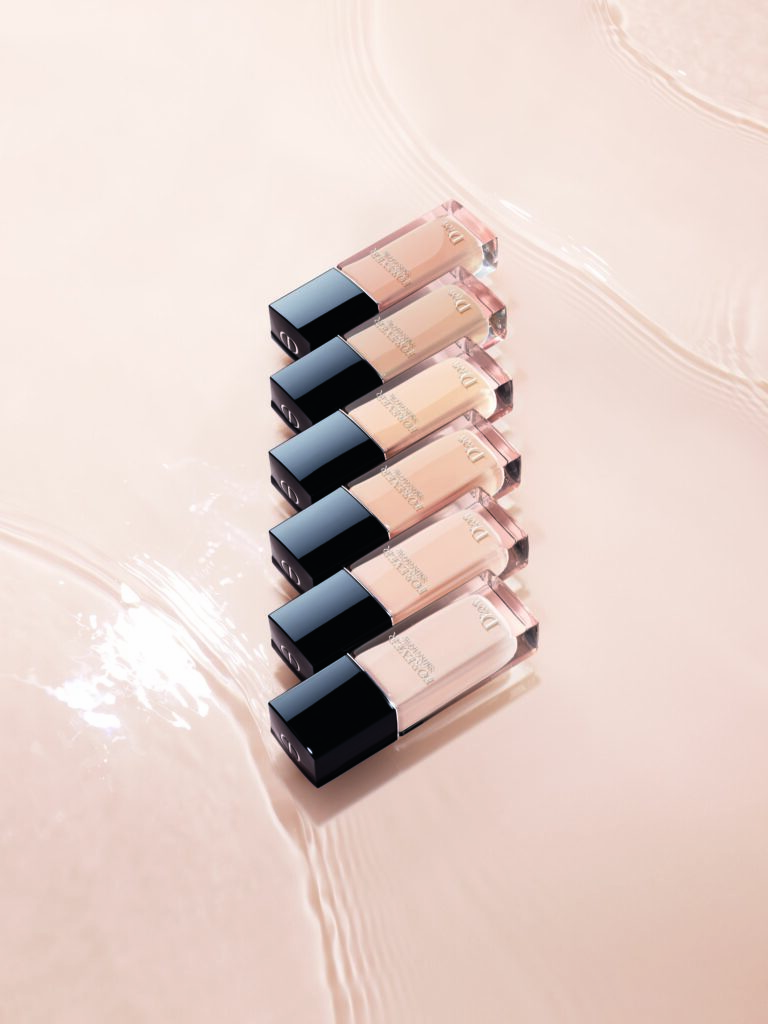 Its texture is slightly lighter than the Forever and gives the complexion an irresistible dewy sheen. Ensuring skin stays radiant from day to night, Dior Science created a skillful balance of luminous oil, hydrating skincare and soft-focus powders to effortlessly work to illuminate the face for all hours of the day. Peter Philips says there's no wrong answer when it comes to choosing a finish and that it should be based on what makes you feel your best.
To find out more on the new Dior Forever foundations and to purchase, head over to the Dior Beauty E-Shop here!