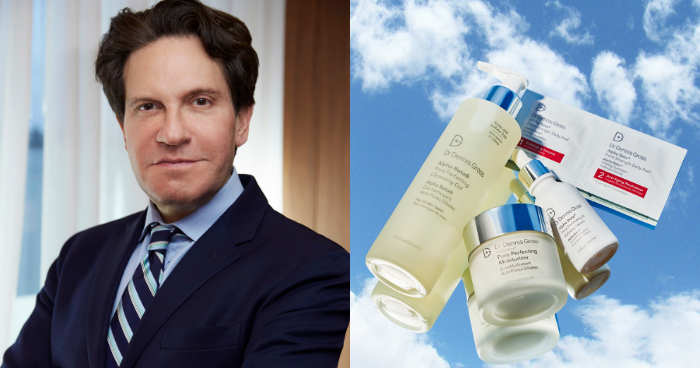 If you'd like to hit reset on your complexion, the solution may be easier than you think. After a woeful year of lockdowns and being cooped up indoors, we're ready to start the chapter of 2022 with our best skin yet. Speaking to renowned dermatologist Dr. Dennis Gross, he reveals that a skin reset is indeed possible.
"There is validity in resetting your skincare routine—the truth is you don't need a twelve-step skincare routine as long as the products you are using are formulated correctly using a cocktail of different active ingredients. Using a few clinically backed skincare products every day will have a more meaningful impact than an inconsistent routine with buzzy ingredients. Look for multi-tasking products that are scientifically cocktailed to target many skin concerns without compromising efficacy" he explains.
If only resetting the skin was as easy as hitting a button—like how you would on your essential electronics when they start to act up. Up for trying anything, we've seen a 'one-week skincare reset' circulating around, and asked the Dr. if there was any proof in the pudding. The routine strips back everything to just a gentle cleanser, moisturiser and SPF for one week—promising a reset, does a less-is-more approach really work?
"Yes, cleanse, moisturise and protect, but I would add one more step—peel. Chemical exfoliation is crucial to target skin concerns like acne, discoloration, signs of aging, texture and dryness. Remember that less can be more when you utilise the essentials. I've seen lots of patients resetting their skincare routine and going back to what really works for them. We know that a healthy skincare routine can be achieved with multi-tasking products that cleanse, smooth and support our moisture barrier. The key is daily, consistent usage!" he urges!
Dr Dennis Gross' Picks For Smoother, Healthier Skin
Day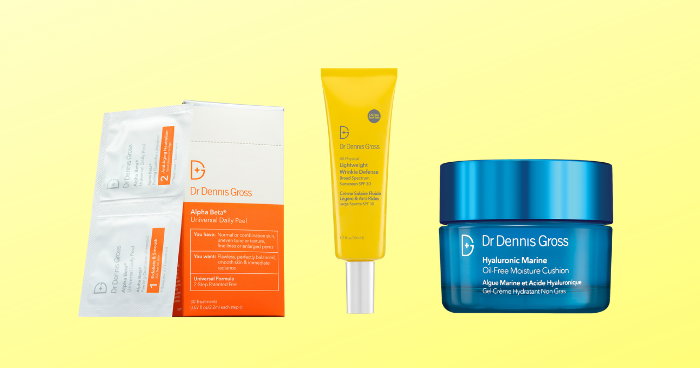 Alpha Beta Universal Daily Peel
Hyaluronic Marine Oil-Free Moisture Cushion
All-Physical Wrinkle Defense Broad Spectrum SPF 30
Night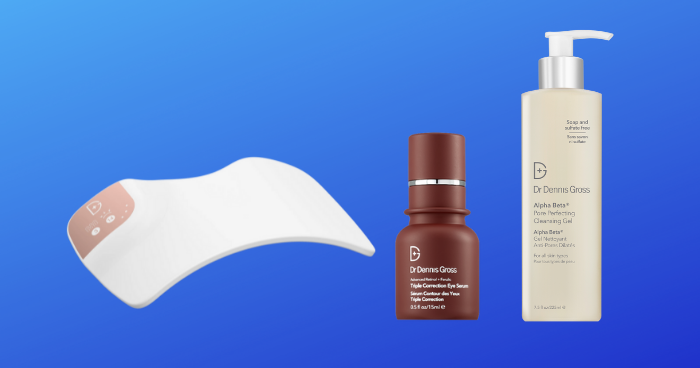 Alpha Beta Pore Perfecting Cleansing Gel
DRx SpectraLite BodyWare Pro
Advanced Retinol + Ferulic Triple Correction Eye Serum