Every week, BAZAAR's Beauty Editor Li Ying Lim reveals what has caught her eye, what are her absolute favourites from her make-up stash, and of course, the latest skincare products that truly impress.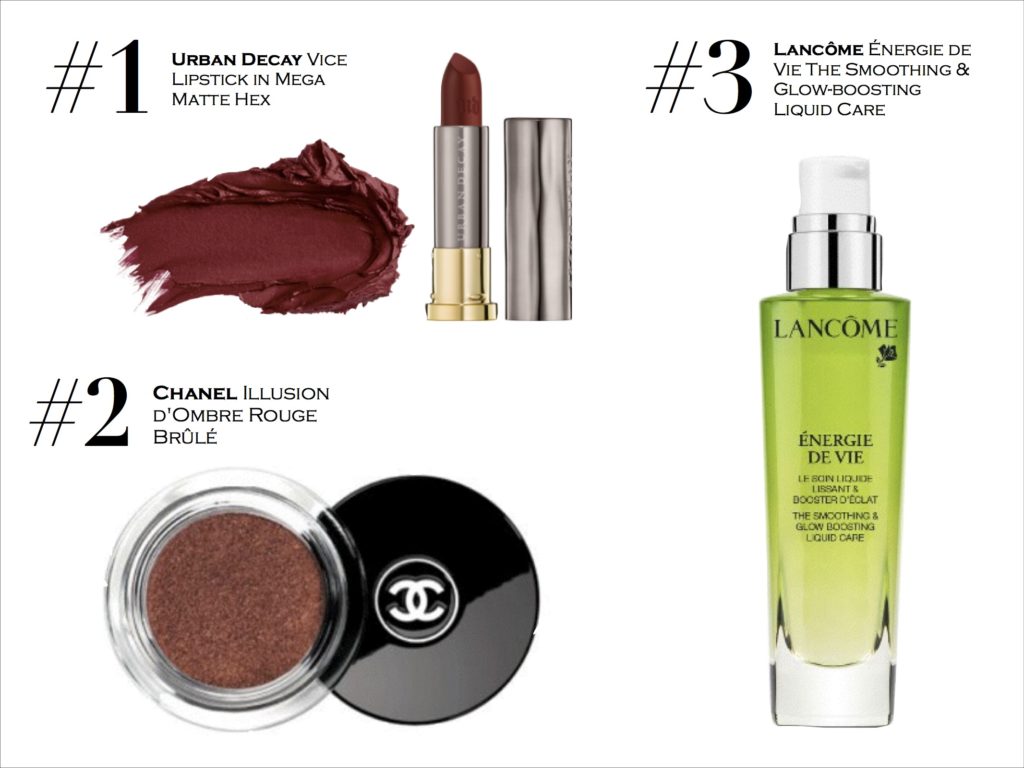 #1. Chanel Illusion d'Ombre Rouge Brûlé
I am so excited about Chanel's Fall 2016 collection because it will be the debut of their Global Creative Designer for Make-up and Beauty Lucia Pica. She takes on the much visited arena – the classic rouge – and created an extensive range with every gradient of red you can think of. I use this on my eyelids for an instant update of the peachy, orangey shades that have been so popular this past season.
#2. Urban Decay Vice Lipstick in Mega Matte Hex, RM70
100 Vices, so little time. I love the Mega Matte range from Urban Decay's revamped Vice lipstick collection, and in particular this hue. Hex is a burgundy with a tinge of brown – so decadent, and so dangerous, these are seriously lips to kill.
#3. Lancôme Énergie de Vie The Smoothing & Glow-boosting Liquid Care, RM220
The first time I tried this lightweight texture, I was instantly blown away – imagine a nice texture akin to a lotion but potency as high as a serum, this booster immediately energises your complexion with a high amount of active ingredients – instant radiance guaranteed.
Follow BAZAAR's Beauty Editor's trend hacks on #TheBeautyEdit