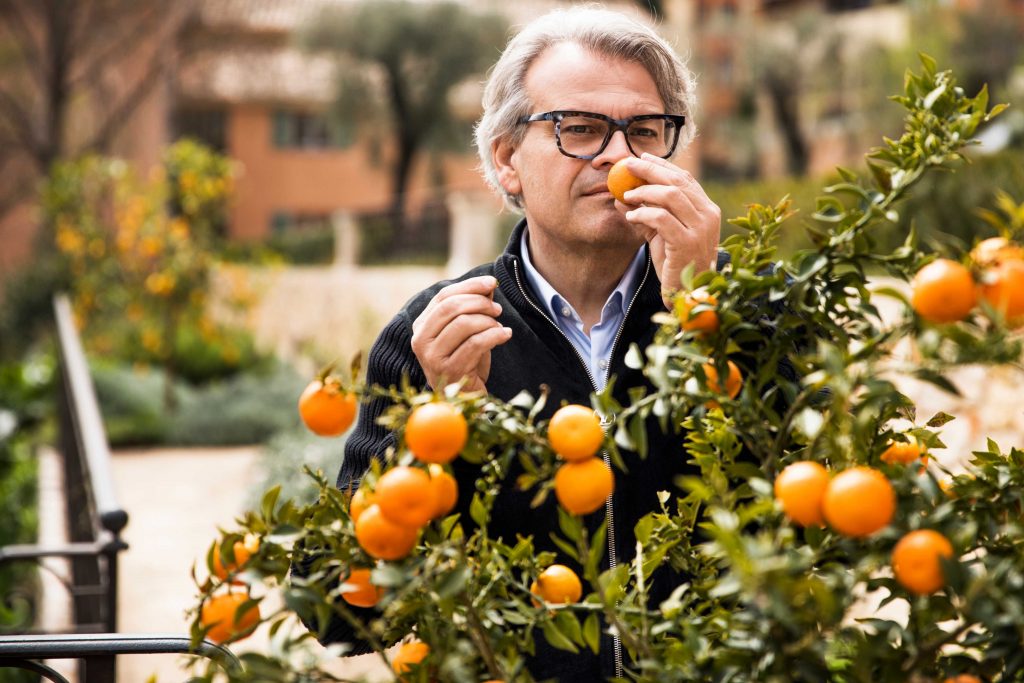 As Louis Vuitton master perfumer, Jacques Cavallier-Belletrud wears his heart on his sleeve quite literally. But as the landscape of haute perfumerie evolves, so is the approach towards the craftsmanship of everlasting scents.
On … olfactory's technological advancements.
"Now, technology has advanced whereby we don't release CO2 that destroys the world. It's a new technology that is also used for seeding, first invented for the food & beverage industry, especially coffee, which was later improved to extract flavours. New technologies for the future are very important, and the engine industry in perfumery is continuously trying to be better by producing less harm to the planet."
On … the ultimate fragrance.
"The ultimate fragrance is something we're all thinking about, something we're obsessed with. Because if you're obsessed with it, it's the best way to find yourself."
On … the beauty of a timeless perfume.
"Fortunately, in perfumery, trends last way longer than the ones in the fashion industry, and you can have many trends at the same time."
On … fresh perspectives.
"You must go back to the freshness of when you were in your 20s. It gives me all the freedom to do things that I did. Each day is another day with experience and freshness."
On … breaking the fragrance rule.
"If you feel like you can layer 3, 4 or even 5 different perfumes, do it. Do not listen to trends or what experts have to say about it. At Louis Vuitton, what I always tell our sale advisors, it should always be based on your own experiences."