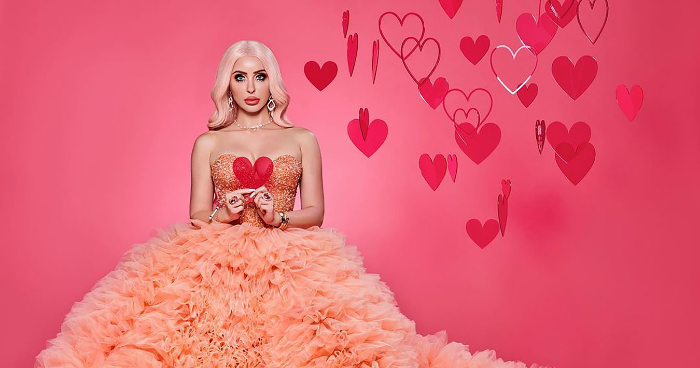 Valentine's day may be over, but we could argue that it could be Galentine's any time of the year — you won't need to give us an excuse to celebrate our girlfriends! Helping us craft the perfect look to pair with for this special event is makeup extraordinaire, Claudia Soare, president of Anastasia Beverly Hills. She speaks to Harper's BAZAAR Malaysia on her must-haves, what this day means to her and navigating the beauty industry.
Are you personally a fan of Valentine's Day? Or is a Galentine's Day celebration more your speed? 
CS: I actually really like both, each holiday is another reason for me to have a theme for a look.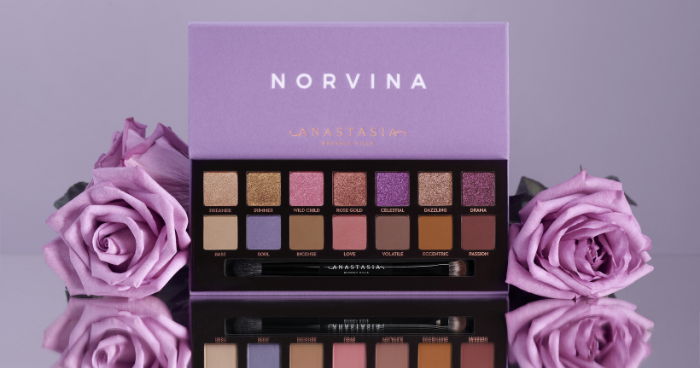 What would you recommend if we could only choose five products from Anastasia Beverly Hills to create a bold Galentine's Day look? 
Eye Primer as your base
Darkside Waterproof Gel Liner for the waterline
Waterproof Crème Color in Jet for the perfect winged liner
For those fans of Anastasia Beverly Hills, the original Norvina Palette Eyeshadow Palette from 2018 has some amazing pinks and rose gold shades that are very wearable, even to the office. Or opt for the Norvina Pro Pigment Palette Vol 4., which is bolder and much more vividly colorful than my original eyeshadow palette with ABH. It's geared more for those who are really into extreme artistry.
Lastly, Brow Pen for perfect, natural-looking brows.
What are some key words we should keep in mind when it comes to creating a look to celebrate Galentine's? How would you define the look?
CS: Strong, fun, sleek. It's a look that exudes both power and femininity in equal doses.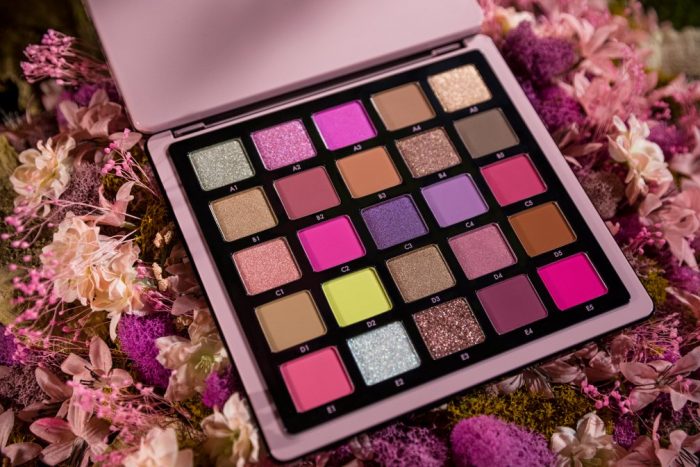 What are some of your favorite colours to incorporate and play with? Stick to the traditional reds and pink hues this season, or play with a lot more colour?
CS: Pink and purple are my favorite colors, you can't go wrong with that combination. But it's also fun to throw a little coral in sometimes, as that creates a beautiful contrast with purples. Also, if you're more of a natural gal, try a rose gold shimmer on your lid for a more subtle, elegant pop.
View this post on Instagram
What are some key make-up tips you've learned when it comes to creating an impactful look that you've learned throughout your time in the industry?
CS: It's important to choose a focal point and apply the most product in that one area, while leaving the rest of your face softer and lighter to harmonize and balance the entire look.  For example, if I'm playing up my eyes, my skin stays light and dewy.
View this post on Instagram
You have always been very fun, experimental and playful with your makeup looks – something that many tend to shy away from. What is your advice to those who want to explore this fun side of beauty?
CS: The easiest way to dive into beauty for even the shyest person is a bright pop of color in your waterline. It plays up any look, especially when you choose a shade that compliments your eye color. From there, the next step is incorporating a bold color along your lower lash line paired with your favorite neutral look.  
The creation of the Norvina eyeshadow palettes has indefinitely wow-ed the beauty community. What about these palettes are you most proud of? 
CS: I love the vividness of the colors and boldness of the pigments. It can be challenging to create a formula that applies to skin with the same intensity as the colors look in the pan. These palettes were designed with artists and creatives in mind, and I'm so proud of each and every one of them.