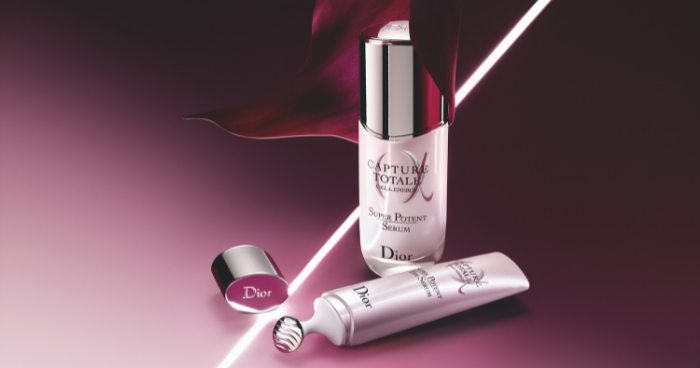 In tandem with the launch of the new Dior Capture Totale Super Potent Eye Serum, Dior Skincare International Facialist, Joanna Czech, shares her expertise and advice on how to maintain a youthful eye area.
What daily or weekly skin care steps can we do to keep our eye area looking young and beautiful?
JC: 
Rest for your eyes in the middle of the day for a few minutes.

Use lukewarm compresses made of water or tea.

Do exercises in the morning and evening for your eyes

Remove makeup gently around your eyes

Do an eye mask 1-2x per week.

Massage the eye area!
What's the most common mistake women make while applying eye serum/cream?
JC: When they choose to use it as a final step in a routine. It needs to go on after serums and before moisturizer otherwise it won't absorb! Another mistake is not getting close to the eyes. It should go right around the eyes, not on the cheekbones! 
What about some skincare/facial myths that are actually true?
JC: I really don't pay attention to myths, so cannot point to any.
What are the biggest skincare trends on your radar?
JC: I don't believe in trends in skincare. I believe in science and the skin's needs. Our skin changes hour to hour, day to day and season to season. I believe in certain technologies that I have been using now for a long time including LED Therapy, Ultrasound, Microcurrent, Radiofrequency, Cryotherapy and manual massage and of course the proper products. I do have a more minimal approach to skincare and believe less is more.
Dior Capture Totale Super Potent Eye Serum
View this post on Instagram
First of its kind, the new Dior Capture Totale Super Potent Eye Serum is an anti-fatigue and age-defying miracle worker that helps to redefine the entire eye area all the way to the brow bone for a smoother, firmer and more luminous eye contour. It is where nature meets technology as its formula is composed of 92% natural-origin ingredients, with its signature Longoza extract at the heart. The patented 360 cyro-flex applicator elevates the experience—its cooling effect and wide flexible massaging head can adapt to different types of eye shapes and reach the most delicate areas around the eyes.