A Sculptural Odyssey
The new Les Extraits collection by Louis Vuitton sees them collaborate with renowned architect, Frank Gehry, to reveal a scintillating olfactive experience that embodies the spirit of movement.
Capable of eliciting raw and riveting emotions, fragrance is undoubtedly an art form in its own right. With the introduction of Louis Vuitton's latest Les Extraits collection, it sees the fashion House merge olfactive sensations with intrinsic sculptural design.
Collaborating with world renowned architect, Frank Gehry, he brings to life the essence of movement and curves, with the Louis Vuitton fragrance bottle as his medium. Gehry reimagines the original bottle designed by Marc Newson—straight lines are now ellipsed and curved into a suggested arc and the flacon is now topped with an ethereal, aluminum, hand-polished cap that mimics the look of fabric dancing in the wind.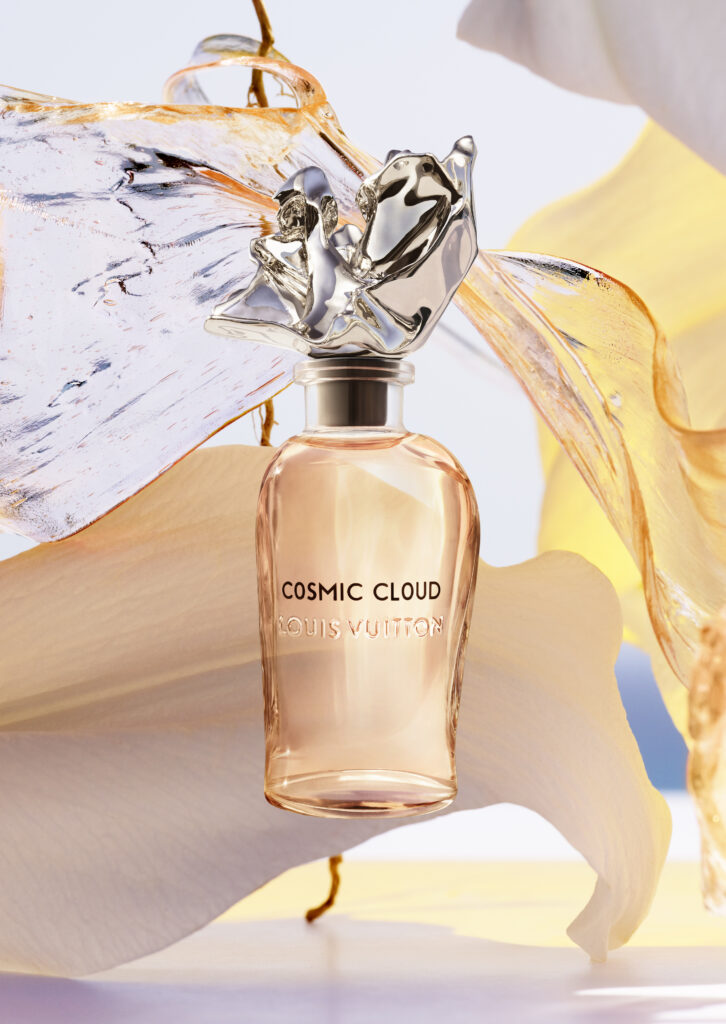 Drawing inspiration from Gehry's adoration for sailing, the Les Extraits collection effortlessly ties into the spirit of travel that Louis Vuitton has celebrated since its founding. A voyage collaboratively captained by the House's master perfumer, , they two masterfully reveal and redesign—one with his eye, the other with his nose.
"I am all for an excess of beauty. Perfume creates moments of delight, of intimate and shared pleasure. It is an act of love towards others, towards oneself. My stance is to create revolutions without rupture, to make tobacco with jasmine, tea with amber, and to create a world of illusions. Frank Gehry and I share the desire to create an imbalance that might become balance, contrast, and transversal lines between things that seem incompatible; there's a desire to innovate without breaking with what has gone before." says Cavallier Belletrud,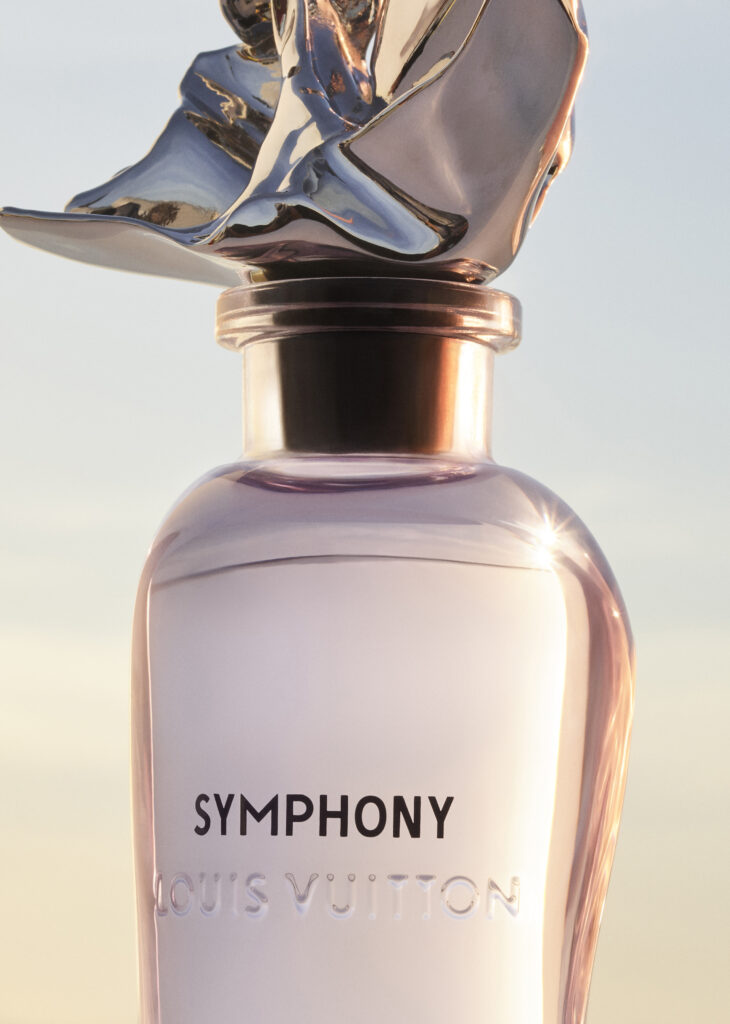 The collection reveals five new fragrances: Stellar Times, Cosmic Cloud, Dancing Blossom, Rhapsody and Symphony. Each scent embodies a different major olfactive family, offering an odyssey of scents that range from bright jasmine gardens to earthy, sensual musk.