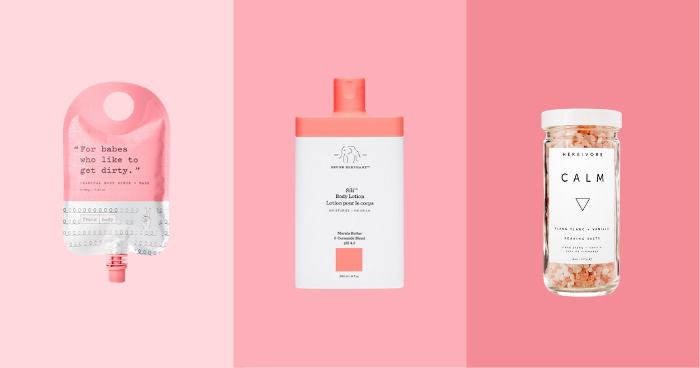 Here we are back in lockdown. again. I don't know about you, but trying to stay motivated during these times has been much harder than the previous MCO's. Luckily, my one escape still hasn't failed me for when I need a quick break and a short escape—my self-care routine. Although the products do rotate in and out relatively frequently, I have a list of some staples that I always return to—and they all so happen to be cleaner formulas too! One of my favourite coping mechanisms during these lockdowns, gift yourself some TLC by indulging in these clean beauty self-care essentials.
Drunk Elephant Sili Body Lotion
View this post on Instagram
One of our favourite clean beauty powerhouses, Drunk Elephant's Sili Body Lotion has a supercharged formula that instantly restores dull and dry skin. We love the fact that it has got a non-sticky texture that quickly absorbs into the skin! Its smart blend of nourishing plant oils and butters, squalane and strengthening amino acids all come together to hydrate the skin and return back the moisture your body has lot due to damaging environmental stressors.
Herbivore Botanicals Calm Ylang Ylang and Vanilla Dead Sea Soaking Salts
View this post on Instagram
Herbivore Botanicals uses 100% all-natural products with a real prime focus on plant-based and organic ingredient origins! Their Calm Ylang Ylang and Vanilla Dead Sea Soaking Salts is a bath-side essential. Infused with ylang ylang essential oil, it helps to maintain the skin's moisture and oil balance to keep it looking and feeling hydrated and smooth. Vanilla being one of my personal favourite scents, it provides an immediate calming effect that is mixed with the detoxifying properties of Himalayan pink salt crystals to nourish and de-stress the body.
Nudeskin Lemon-Aid Detox and Glow Micro-Peel
View this post on Instagram
For the days where you skin is looking a little clogged and dull—it's usually the time to whip out an exfoliator. We love the Nudeskin Lemon-Aid Detox and Glow Micro-Peel that is super gentle on the complexion but truly schelps off any unwanted dead skin and grime off the face. Its honestly so satisfying (or gross?) to see all the dead skin fall off your face—a visual representation that the peel is indeed doing something for your skin.  Vegan powered acids, enzymes and actives deeply clarifies pores and renew texture for smooth and glowing skin.
Wishful Thirst Trap Cocoon Mask
View this post on Instagram
A sheet mask is perfect for a quick and fuss-free indulgent treatment. This iteration from Wishful immediately leaves your skin feeling supple and hydrated—reviving the complexion in just about 15 minutes. Its packed with rose, aloe vera and sodium hyaluronate that marry together to soothe and hydrate the skin. What we love about this sheet mask is the unique feel of the mask, it utilises innovative fibres that have the ability to hold more essence—giving it an additional boost of the formula onto the skin.
Frank Body Charcoal Body Scrub + Mask
View this post on Instagram
Doubling up as both a cleansing scrub and an exfoliating mask, this Frank Body Charcoal Body Scrub + Mask has found a solid place in our bathroom. Great for clearing dead skin off the body, we love that it has acne-fighting properties woven into its formula too.  As we tend to find ourselves spending a lot more time sitting and lying down due to the lockdown, you could be more prone to clogged pores which can unfortunately lead to body breakouts. But thanks to fast-acting charcoal, tea tree oil and caffeine, these ingredients draw out any impurities from the skin and neutralises the bacteria to deliver smoother and more supple skin.