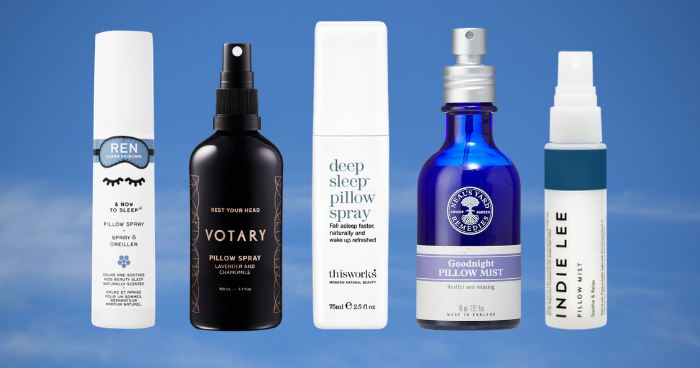 Struggling to get a good night's sleep recently? Well we're with you. With decent snooze hours feeling like a distant dream, we turn to some of our tried-and-true pillow sprays to re-sync and relax the mind. With a few spritz on our pillows, these fast-acting sprays lull our minds to sleep for that much needed beauty rest. They won't exactly knock you out straight away, but these do their best to promote a calming escape and aromatically wraps the bed with the mood of relaxation and rest, 
This Works Deep Sleep Pillow Spray
View this post on Instagram
This sleep-inducing pillow spray by This Works is a bedside staple that lullabies us to sleep with just a few spritz on our pillows. It's infused with a calming blend of lavender, vetivert, and chamomile to help direct you into a calmer state of mind for improved sleep quality.
Votary Pillow Spray
View this post on Instagram
This sleep whisperer is all about returning tranquility back to the bedroom. With its vegan and natural plant oil elixir, it aids against stress and sets the scene for peaceful deep beauty sleep with scents of French lavender fields, English roses and a cup of chamomile tea.
Indie Lee Pillow Mist
View this post on Instagram
What used to be our go-to jetlag healer, this pillow spray was perfect after those long-haul flights—we are still patiently waiting to travel out of the country and are counting the days we can utilise it for this function! This pillow mist combines Vetiver with soothing Morroccan Chamomile essential oil to help boost mental and physical relaxation, which pairs beautifully with Patchouli to promote an aura of peace and harmony.
REN Clean Skincare & Now To Sleep Pillow Spray
View this post on Instagram
With lavender at the heart of this pillow spray, expect a wonderful night's of rest like never before. Not only just for the pillow, we love to spray this all over our bed, blanket and around the room to really maximise and capitalise on its soothing scent. In addition to the lavender, its infused with Hops and Frankincense scents to help relax the mind and body too.
Neal's Yard Remedies Goodnight Pillow Mist
View this post on Instagram
The amount of times we've quickly drifted off to sleep after spritzing this mist from Neal's Yard Remedies in our bedroom is countless. Allowing us to slip into a deep relaxing slumber, its of course infused with lavender— but its unique blend of Vetiver and Mandarin essential oils is what does the trick and makes it so calming.