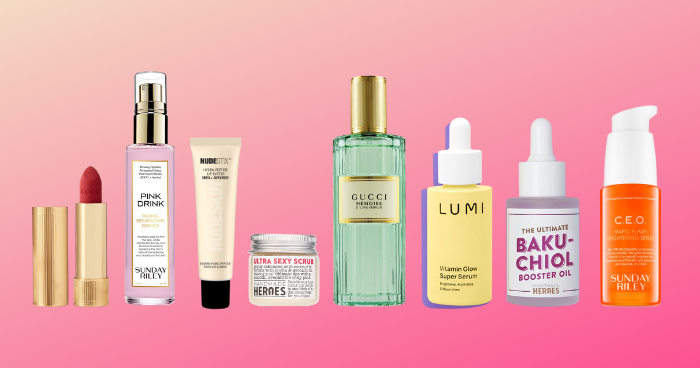 This November, BAZAAR embraces the theme of Joy. Joy can come in all shapes and sizes, and this time around we look at it in the form of our trusted beauty essentials.  From new favourites to trusted formulas, Team BAZAAR share what beauty products of theirs that have successfully sparked joy.
Abdul Aziz Draim, Creative Director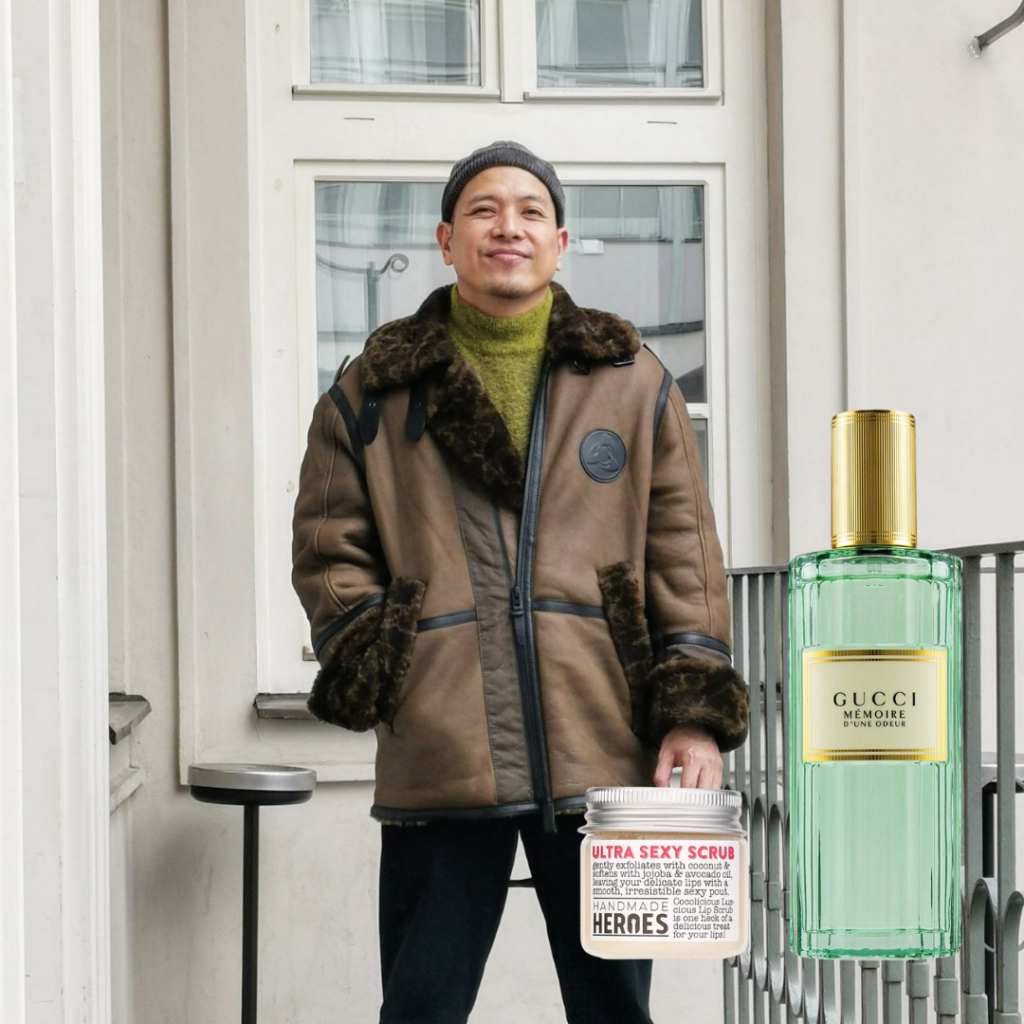 Handmade Heroes Coco-licious Luscious Lip Scrub in Coconut Sorbet and Gucci Mémoire d'une Odeur EDP.
I've been dealing with a dry lower lip since I was a child. I've tried all kinds of balms and remedies but the results have always been very temporary—I'd still end up with a cracked lip that on the extreme end would lead to splits and cuts since I'd be tempted to peel off the loose skin because it was so annoying. Until recently. Our Beauty Editor recommended the Coco- licious Luscious Lip Scrub – Coconut Sorbet by Handmade Heroes, and wow, what a godsent! When you've struggled with a chapped lip your whole life then to finally find something that leaves it feeling smoother and moist for the greater part of the day… the heart just sings. One other item that never fails to put me in a jolly mood: the Gucci Mémoire d'une Odeur EDP. Sigh. The scent is just so dreamy and yes, as the name implies, there's something nostalgic about it. Like a reminder of happy times, or a warm blanket over your soul. It reminds me of a soothing cup of tea, I guess on account of the Indian coral jasmine. A reassuring, green scent that tells me all is good in my world.
Alisha Azuddin, Beauty Editor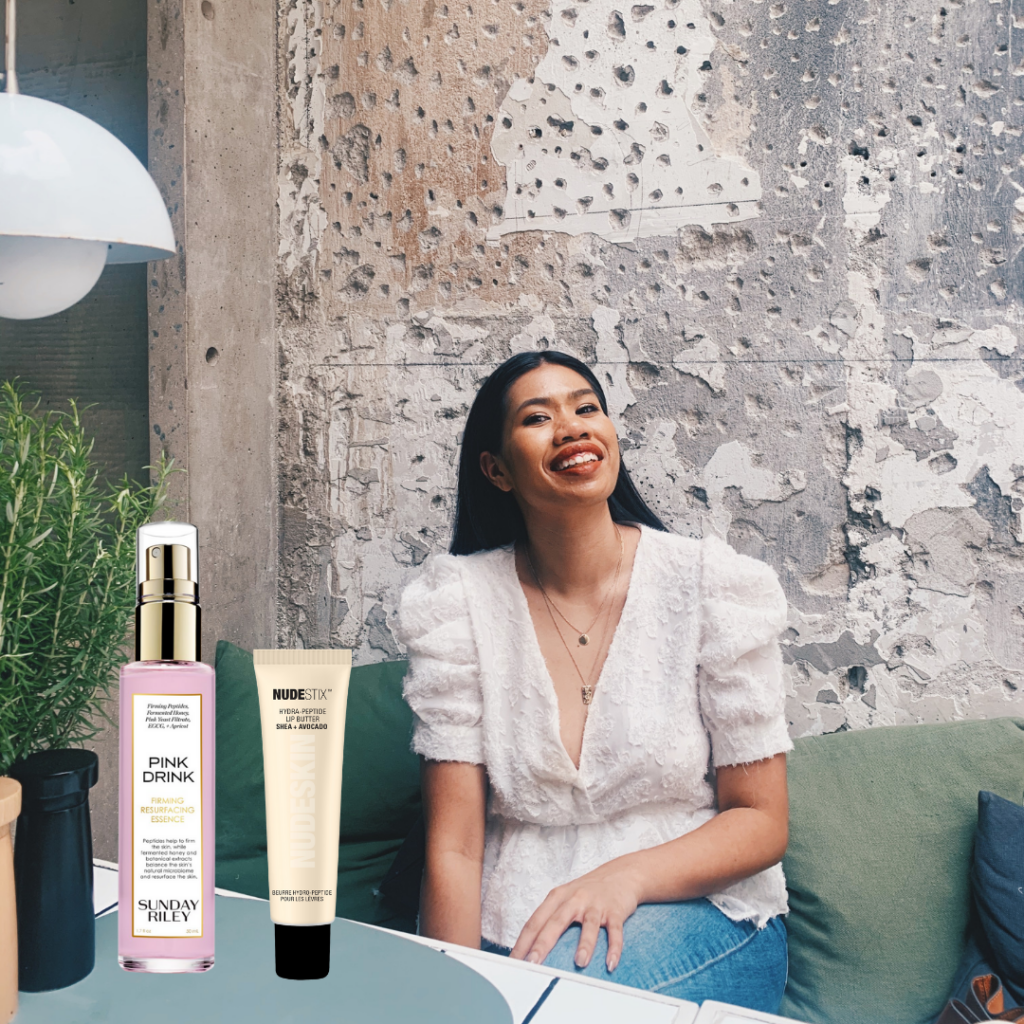 Sunday Riley Pink Drink Firming Resurfacing Essence & Nudeskin Hydra-Peptide Lip Butter
I have too many to count! Just the practice of my daily skincare routine and trying out new make-up never fails to spark joy. But when I come across a new product that I can actually see making a difference—my feelings go far beyond joy. And recently, that's been the Sunday Riley Pink Drink. This microbiome balancing essence has done wonders for my complexion. As someone still struggling with texture, I saw a major difference with daily use after a week. A few spritz in the morning and at night really helped to resurface the skin and it already feels smoother and softer with each passing day. I've also been struggling with dry lips and the latest Nudeskin Hydra-Peptide Lip Butter is a game changer. It's slight minty sensation cools the lips and its hydrating formula sits comfortably and is never sticky. It didn't take me long to finish my first tube and I'm quickly making my way through a second one already.
Ai Lim, Fashion Director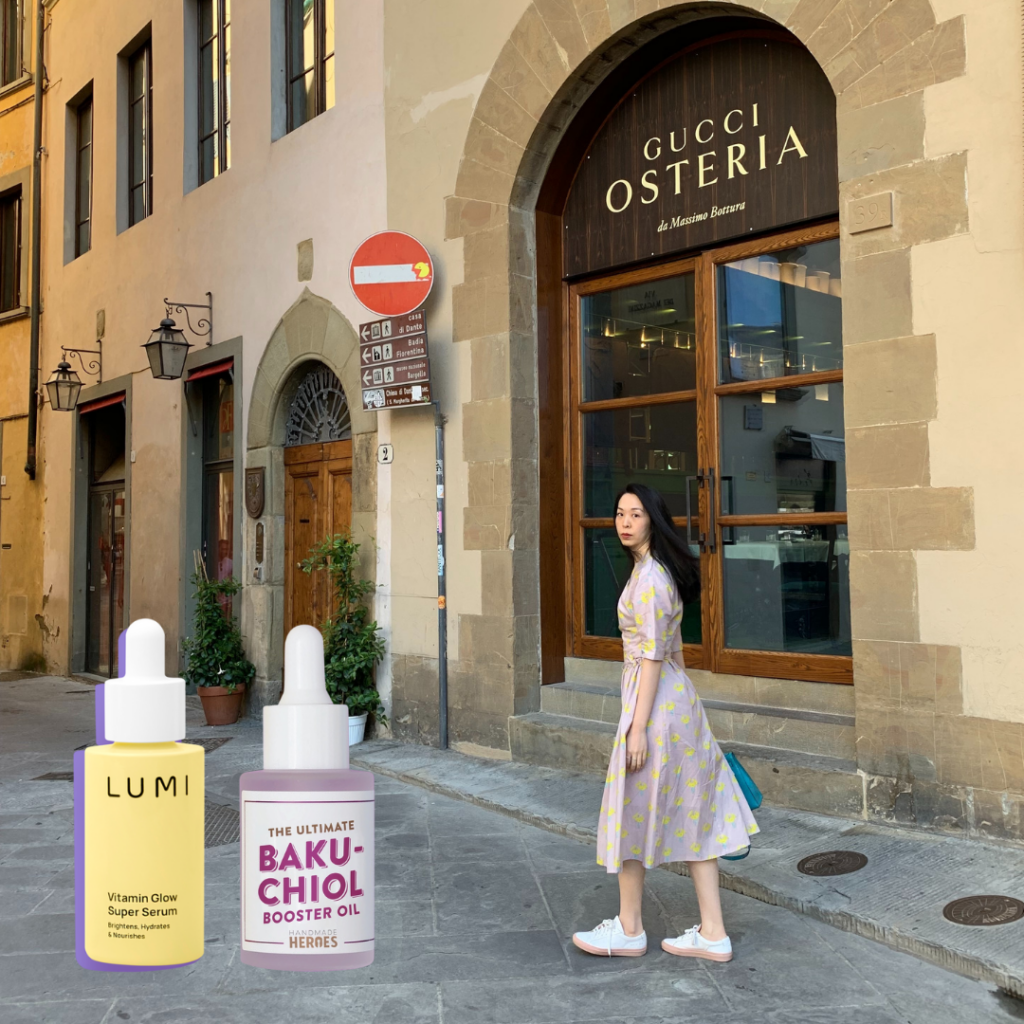 Lumi Beauty Vitamin Glow Super Serum and Handmade Heroes' The Ultimate Bakuchiol Booster Oil
Since the MCO, I have been trying out various serums and testing out new beauty regimes. A few products that have now become a regular in my beauty routine includes my Lumi Beauty Vitamin Glow Super Serum which I use regularly at night. I like the texture and the smell of the serum, and it also makes my skin feel great before I go to bed. Another product I have since fallen In love with is Handmade Heroes' The Ultimate Bakuchiol Booster oil which I use together with my gua sha to help aid with puffiness.
Sarah Hani Jamil, Digital Project Director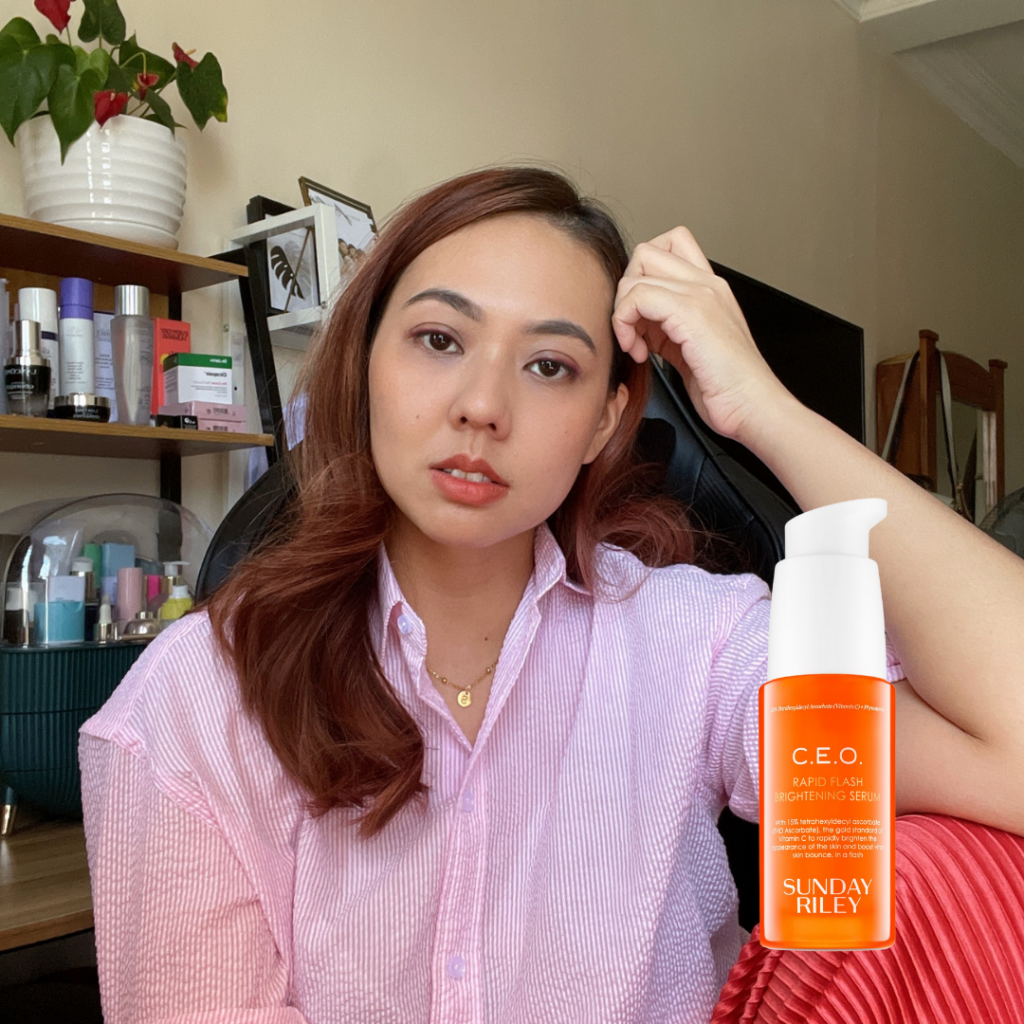 Sunday Riley C.E.O. Rapid Flash Brightening Serum
As much as I make sure to be disciplined with my skincare routine, there are times when my days get too hectic to even eat properly, let alone take care of my skin. When this happens, I turn to my trusty skin saviour, the impressive vitamin C serum by Sunday Riley. If you didn't already know, vitamin C is a potent, all-encompassing active ingredient that boasts great benefits such as improving hydration levels, uneven skin tone, dullness, fine lines and more—the list goes on! The C.E.O serum is made of THD Ascorbate, a more gentle form of vitamin C, which is great for everyday use. While its texture is on the milkier side, the serum absorbs fast into the skin, provides a great moisturising effect and sits well when I apply other skincare or makeup products on top. What's amazing about it for me is that I always see changes in my complexion within days of using it—from dry to plump and dull to radiant—so I feel less guilty of occasionally neglecting my skin.
Lira Jamaluddin, Digital Project Director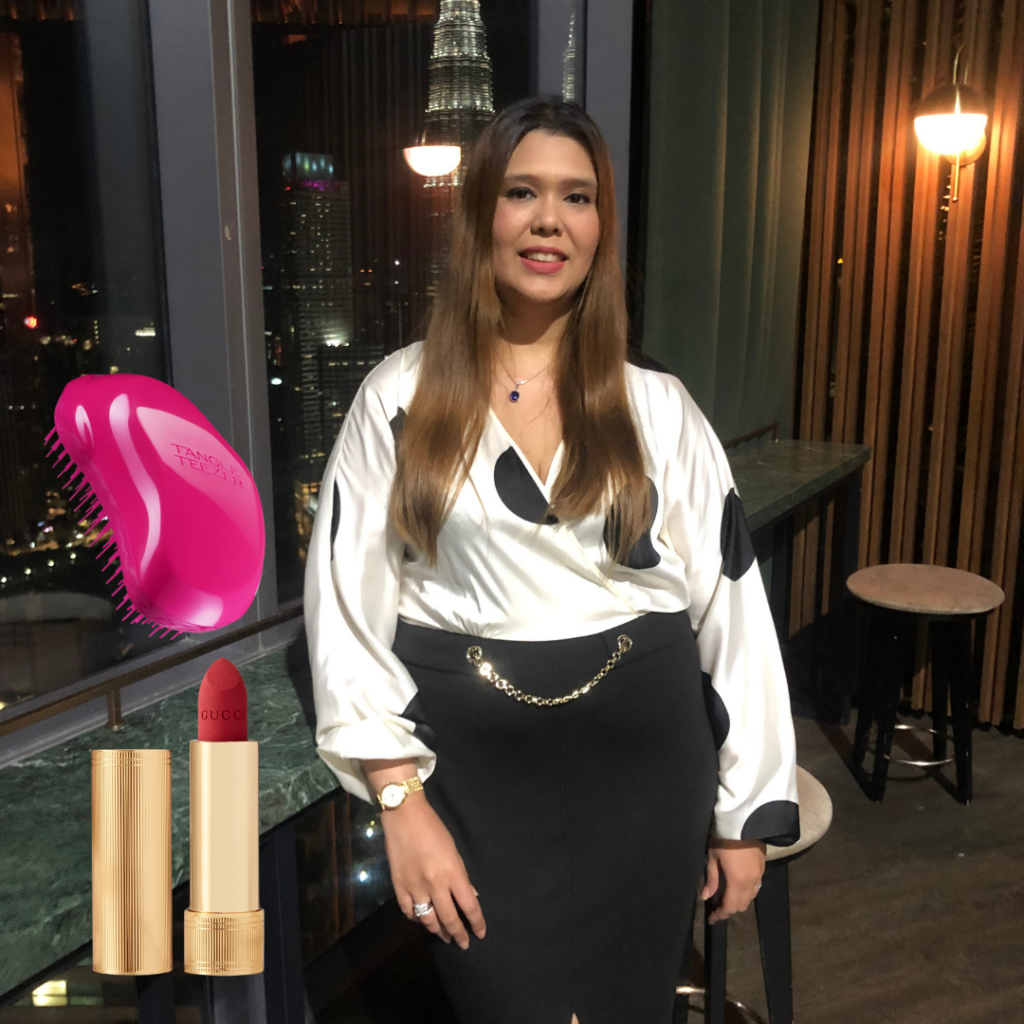 Tangle Teezer and Gucci Beauty Rouge à Lèvres Mat in Goldie Red
Firstly, is the Tangle Teezer—a beauty gadget I just can't live without. My first Tangle Teezer was a gift from a friend. After using it, I never looked back and now only own Tangle Teezer brushes. It is the best brush for long hair, and de-tangles your hair in seconds. It is so easy to use, and even prevents hair fall. It works like magic.
Second is the Gucci Beauty Rouge à Lèvres Mat, specifically the shade Goldie Red. Packaging is very important to me, and I couldn't resist owning a piece from the range of Gucci lipsticks. The lipstick comes in a luxurious gold case that's engraved with intricate Gucci inspired motifs for an added vintage feel. The packaging is a reminiscence of old Hollywood glamour. My go to shade is #25 Goldie Red, an iconic rouge colour for day to night. The lipstick has a matte finish, it's intense, vibrant and the colour is long-lasting. I love how Gucci's lipsticks are infused with a floral fragrance that lifts your mood too.