Chanel's latest catwalk display, the Métiers d'art 2019/20 show, was a glittering affair from top-to-toe. The beauty look, by the brand's global creative make-up and colour designer, Lucia Pica, featured flashes of silver, offering the perfect inspiration for this party season.
While the look varied throughout the model line-up, many had washes of reflective silver pigment across the eyelids and circling into the inner corners of the eyes. Almost like accessories, the result sparkled on the catwalk as the statement jewellery did.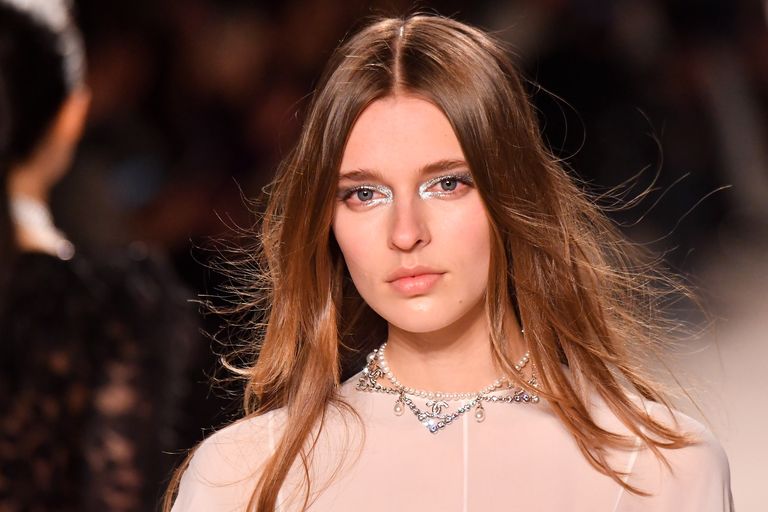 Other models, including Gigi Hadid (below), wore crystals adhered to their tear ducts, a simple yet playful addition to pared-back, polished make-up. Highlighting the eyes in ways eye shadow can't, these crystal embellishments offer a way to add instant impact to your look in an easy way.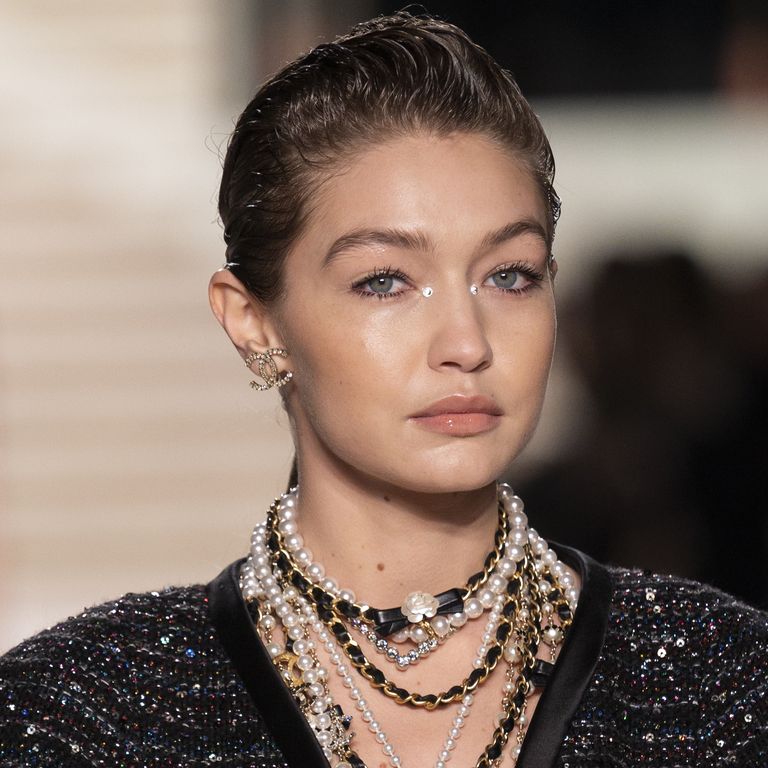 The hair, by Chanel's long-serving stylist, industry legend Sam McKnight, fell into two clear camps. The first, (as seen on Hadid) featured a modern take on a classic French twist, with a lacquered wet-look texture.
https://www.instagram.com/p/B5qQf–HlE2/
Others wore low ponytails accessorised with camellias attached to black nets. A surefire sign that the hair accessories trend will continue into next year and beyond.
https://www.instagram.com/p/B5qSGTtnTjB/?utm_source=ig_embed