'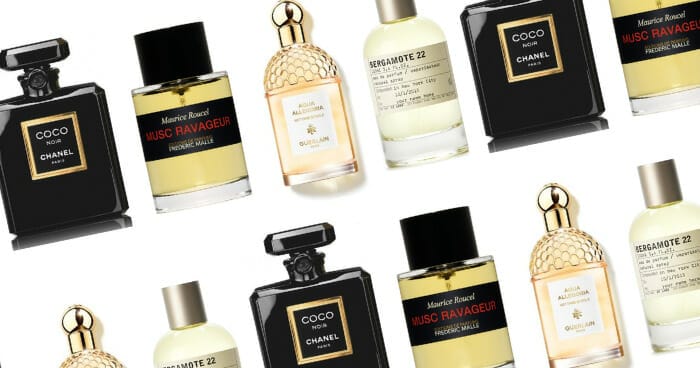 Bergamot is always synonymous with sultry and sexy in the world of perfumery—it's charismatic profile is what makes it ideal for evening wear and plays perfectly into the occasion. Unlike your typical citrus-like scents, the bergamot orange is bolder, and more bodied—but thanks to its complex structure it also plays well with light and fresh fragrances too. 
More than just a spicy note, bergamot has also been found to possess aromatherapeutic benefits as well. A study done in 2017 published by Wiley's Phytotherapy Research came to the conclusion that bergamot has stress and anxiety-relieving properties and improves your mental health and all around well-being.
First coming into fashion in the 16th century, today, we still observe its ever growing popularity—especially during this time of the year.  A subtle, enigmatic fragrance that has been highlighly regarded for its adaptability, here, we share some of the best new bergamot perfumes to invest in. 
Tom Ford Private Blend Soleil Brûlant
This new amber floral scent by Tom Ford fragrances encaptures sexy and vibrant sunshine with an intense freshness of mandarin and bergamot. Sunkissed citrus mingles with spices—giving way to an ornate and regal floral heart, while black honey and bergamot release a seductive vapor, melting into the burnished warmth of amber. 
Frédéric Malle Musc Ravageur
First introduced in 2000, the Musc Ravageur is a seductive scandalous number with magnetic notes of bergamot, amber, vanilla, patchouli and sandalwood. Maurice Roucel composed this sultry blend as an "act of seduction and generosity" with a powerful yet perfectly controlled olfactive balance.
Guerlain Aqua Allegoria Nettare Di Sole
Guerlain's new Aqua Allegoria Nettare Di Sole reveals a lighter take on bergamot. The fragrance is warm, comforting and luxurious and elicits emotions of pure joy and freedom with each spritz. This floral arrangement is headed by bold Calabrian bergamot. Which is then beautifully balanced with magnolia, rose and a hint of jasmine sambac. Revealing a sparkling, sunny scent that's completely irresistible. 
Le Labo Bergamote 22
Bergamote 22, as the name would suggest, is Le Labo's sentimental love letter to the citrus ingredient. The '22' in its name depicts the amount of ingredients in its formula. With its main themes being  freshness, sweetness and sensuality.  Its invigorating kick stems from the bergamot that is flanked with the floral character of petit grain. 
Maison Margiela Replica Beach Walk
Helping us reach our favourite beach destination is Maison Margiela's Replica Beach Walk. This radiant bergamot and coconut milk fragrance embodies vivifying moments of a walk along the ocean. In accompaniment is a heliotrope of musk, pink pepper and ylang-ylang. It ties it all together to mimic the feeling of sunbreeze swept air and salty skin. 
Chanel Coco Noir 
The Coco Noir perfectly embodies the feminine facets of the colour black. This contemporary expression of magnetic sensuality has spicy Bergamot at its heart. It then gradually reveals a sweet, soft rose and remarkable geranium rose leaf. Then trailed with warm tonka bean and patchouli which help keep the seductive intrigue alive.