From fine fragrances to skin-repairing saviours, these are the best body creams to try now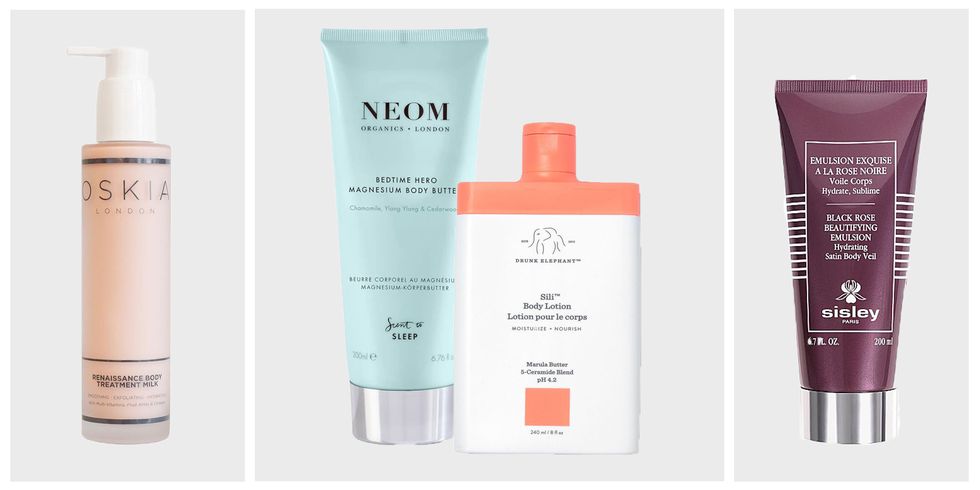 Body lotion tends to get overlooked. Some of us might swipe on an illuminating formula to offset a summer dress, or apply a crisis-point dose to cracking heels, but it's unlikely we'll give it much more thought than that.
But actually, the meditative process of massaging in a luxurious cream has never been more welcome than it is now, which likely explains the triumphant return of body moisturiser. Sales are soaring across the board, with Space NK reporting an 847 per cent increase in the past year.
Perhaps we've all got a little more time to indulge in such beauty rituals now, or maybe we're in search of a small luxury to see us through anxious evenings spent inside. After all, a beautifully scented cream serves as a small tonic for anyone aching for a spa day. Whatever the reason, a luxurious body lotion is an (admittedly frivolous) yet entirely welcome addition to our routines right now.
Here, see the best body lotions to try now, from mind-soothing aromatherapy blends and iconic fine fragrances to a smart magnesium cream that will help send you off to sleep.
The best luxury body lotions to indulge in this season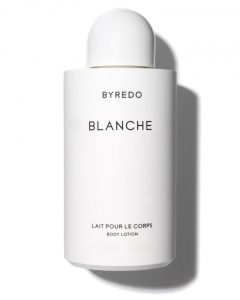 BEST FOR A CLEAN SCENT
Byredo Blanche Body Lotion
Approximately RM262
Byredo has formulated some of its most-loved scents into lightweight body lotions, so you can double the trail of your signature (or simply wear it in place of a perfume). Blanche is crisp, clean and cocooning, like just-laundered cotton sheets. Day or night, it's perfect.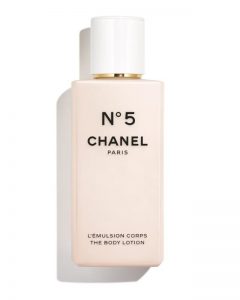 BEST FOR GIFTING
Chanel N°5 The Body Lotion
RM242
This season, Chanel is paying homage to its most famous fragrance with a line of bath and body essentials. The No5 Body Lotion is as luxuriously silky as you'd imagine, and the scent likely needs little introduction. A flawless gifting option.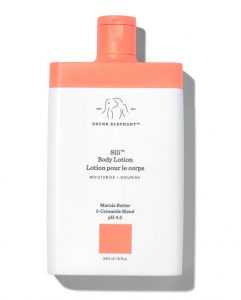 BEST FOR SILKY LIMBS
Drunk Elephant Sili Body Lotion
RM88
Drunk Elephant's new body line really lives up to the hype. It's lighter than most – so absorbs in seconds – and leaves sun-starved limbs both soft and luminous. There's a signature Bakewell-tart scent, but it doesn't hang around for long.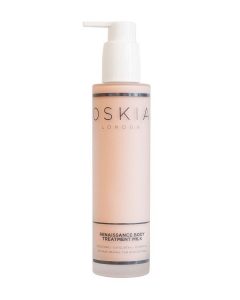 BEST FOR RESURFACING
Oskia Renaissance Body Treatment Milk
Approximately RM257
Oskia's brand-new body lotion works a little harder than most. The quickly absorbed milk contains fruit acids that gently resurface rough patches of skin (ideal for those neglected elbows) as well as a cocktail of magnesium, copper and zinc to protect and nourish the cells. Don't file it under functional though: the rose and chamomile scent mean it's a pleasure to use, too.
BEST FOR NATURAL INGREDIENTS
Neal Yard Remedies Wild Rose Body Lotion
RM175
Every lotion in the Neal's Yard line-up is heavenly, but this floral offering is sure to appeal to anyone with an affinity for rose scents. Peppery and almost spicy, rather than powdery-sweet, the blend of pure rose oils is deliciously sophisticated. Certified organic, it'll impress anyone with a green beauty ethos, too.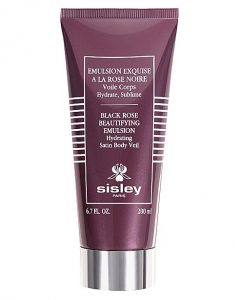 BEST FOR INSTANT RADIANCE
Sisley Paris Black Rose Beautifying Emulsion
RM600
Sisley's iconic Black Rose line receives a new addition this month. Incredibly indulgent, the Beautifying Emulsion imparts a radiant finish and long-lasting hydration alongside that famously decadent scent.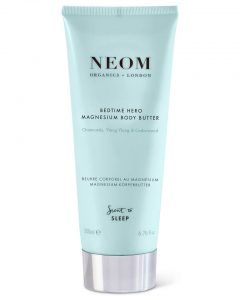 BEST FOR BETTER SLEEP
Neom Bedtime Hero Magnesium Body Butter
Approximately RM210
It's tricky to formulate magnesium flakes into a body lotion, but Neom has mastered it with this very rich, nourishing butter. A 20ml application, massaged head to toe, delivers the RDA of 300mg magnesium to the skin, where it may regulate sleep patterns, reduce anxiety, and even help to restore overworked muscles.There are four scents to choose from, but our favourite is Bedtime Hero: a chamomile-based blend that makes a soothing alternative to the usual lavender.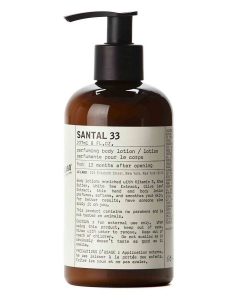 BEST FOR CULT APPEAL
Le Labo Body Lotion [Santal 33]
RM300
Layering your fragrance with a corresponding body lotion is the best way to lengthen and intensify its trail. Lucky then, that Le Labo's phenomenally popular Santal 33 also comes in a lotion formula.
BEST FOR SENSITIVE SKIN
Malin+Goetz Vitamin B5 Body Moisturizer
RM180
All Malin + Goetz products are formulated with sensitive, reaction-prone skin in mind, this long-loved body lotion included. The essential fatty acid-rich formula sinks in rapidly (with zero wait-time before getting dressed), and won't aggravate conditions such as eczema
– – – – –
This article originally appeared on harpersbazaar.com/UK