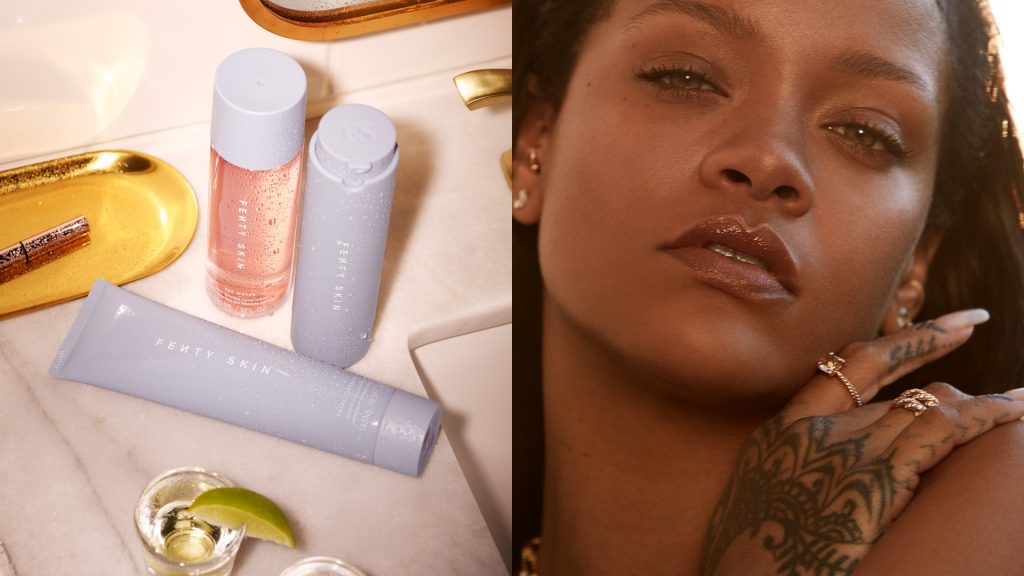 One of the biggest beauty launches of 2020, the announcement of Fenty Skin had beauty enthusiasts around the world shook. With hopes of even achieving a fraction of Queen Rih's impeccable complexion — who wouldn't want a chance to uncover that secret. 
Having just arrived onto Malaysian shelves on the 26th December, I couldn't wait to get our hands on the coveted drop — and once we did, we immediately slathered it onto our faces — not wasting one moment and hopefully getting one step closer to achieving that Fenty skin. But did it turn me straight into Rihanna? Two weeks in and here are my thoughts. 
Fenty Skin Total Cleans'r Remove-It-All Cleanser
View this post on Instagram
My first concern was the fragrance. As soon as the ingredients list was revealed, it was definitely something I wanted to take note of as I have fairly sensitive skin and I knew this could be a key deciding factor on whether or not my skin would take to the products or not. And thankfully, it didn't. Worries of irritation have since subsided and so far it's been smooth sailing. As someone who treasures the act of double-cleansing, it's the perfect first cleanse as it truly does what it says. The right balance between creamy and whipped in texture, it easily washed off any excess dirt and oil, without stripping or making my skin feel dry. 
Fat Water Pore-Refining Toner Serum
View this post on Instagram
The name of the product instantly caught my eye from the get-go. Far from your average toner, it's got a lot more body than most toners i've experienced. Labelled a toner-serum hybrid, its thicker consistency means that it does take a tad longer to settle into the skin. A big fan of witch hazel and someone with acne-prone skin, I love that it's an ingredient in this —  I just wished that they disclosed the percentage within the product! 
Hydra Visor Invisible Moisturizer SPF 30
View this post on Instagram
Living in the tropics, any products with SPF is always welcomed. Before we even get to the product, I loved the fact that Fenty Skin has incorporated refills — and they're available for both Hydra Visor Invisible Moisturiser and the Instant Reset Overnight Recovery Gel Cream. Firstly, the texture of this moisturiser is incredible and superbly ideal for our climate. Incredibly lightweight, it instantly sinks into the skin and doesn't leave that unwanted sticky feeling. Made with SPF 30, it's the final step of my no-makeup days and makes for a great primer when I need to glam it up. 
Instant Reset Overnight Recovery Gel Cream 
View this post on Instagram
A sucker for packaging, this one had my heart soaring. The latest of the Fenty Skin launches, the Instant Reset Overnight Recovery Gel Cream features an innovative cap that twists to reveal a special house for your spatula as well as the cream itself. Promising to hydrate, reduce the look of pores and minimise the look of dark spots over time, I think it's still a little too early to tell, but my skin definitely looks more revived and fresh in the morning. Texture is bouncy and melts right into the skin. All the Fenty Skin products do have a fruity-floral scent to them, which I personally don't mind — but do take note if you are more on the sensitive side to scents in your skincare.