Bottega Veneta's Wardrobe 01 Standout Accessories Will be Your Next Best Investment.
Daniel Lee's prowess for churning cult-worthy accessories knows no bounds and this season is no different. For Bottega Veneta's Wardrobe 01 collection, we showcase key accessories we adore and know we can't live without.

The Bulb
New on Bottega Veneta's list of hot accessories you'll be needing this season is The Bulb. Along with its adorable name and shape, the drawstring bag has many charming features that will no doubt appeal to those looking for a versatile bag. Details include a knotted leather drawstring fastening embellished with metal globes, as well as removable handles that are attached with concealed buttons. Carry it under your arm (as you would The Pouch) or use it as a shoulder bag for a different style to suit your outfit. If you want to use the bag without the handles, simply remove them and you're good to go!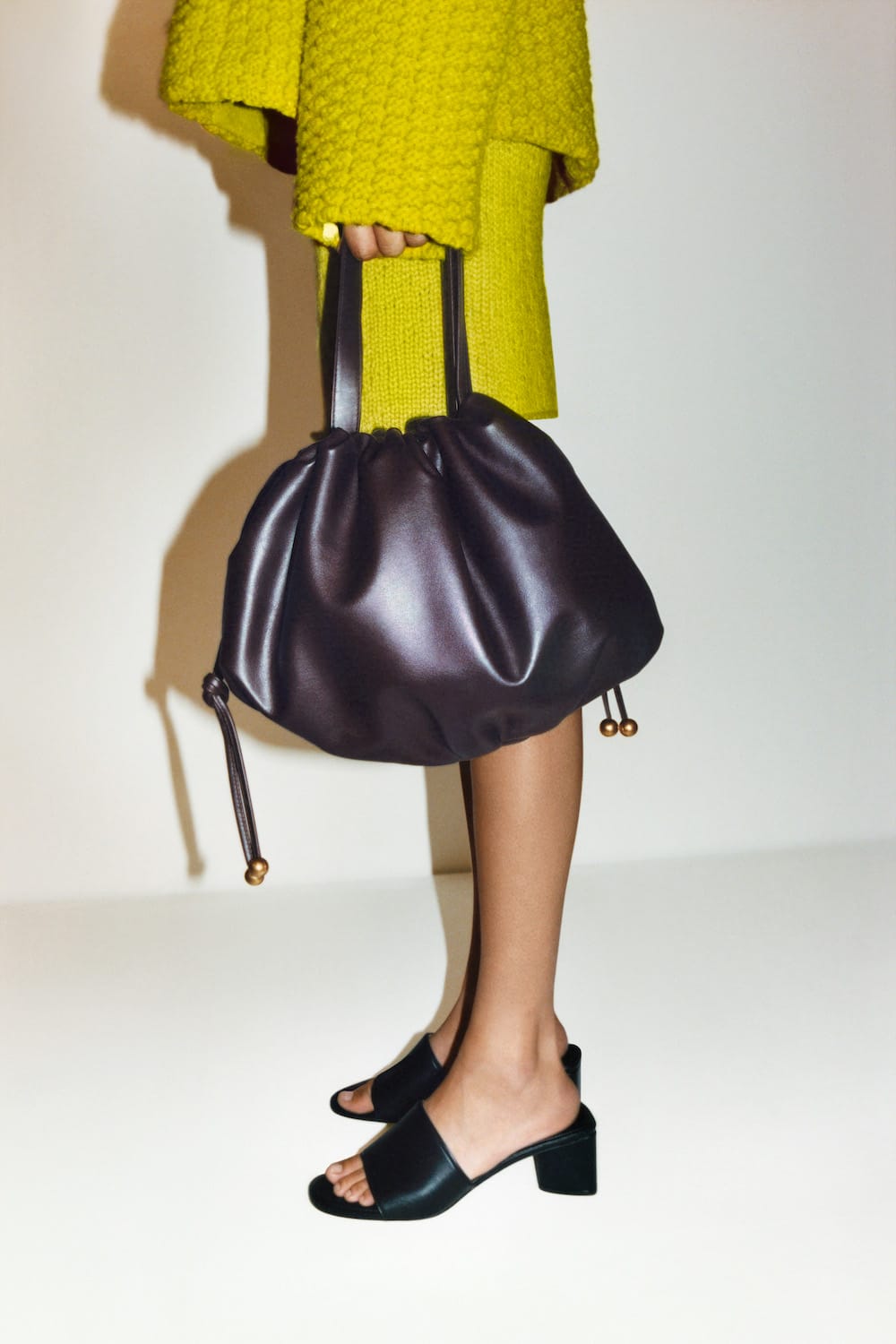 The Clip
Trendy It-bags can be a whole lot of fun but sometimes, we need something a little more substantial to look more polished and get us through our day. This is where Bottega Veneta's other latest addition to the family comes in handy. Known simply as The Clip, the bag presents an elegant option to your wardrobe – its clean lines and smooth silhouette amplified by its intricate V-shaped metal closure. The bag might look small but do not be fooled by its compact facade.
The Shell
Looking for maximum impact? Then look no further and choose the structurally pleasing and eye-catching bag known as The Shell. The cut-out leather bag contains a paper nylon drawstring pouch with a leather drawstring fastening. Contrast the bag with a minimalist attire for an elevated look.
Almond
One of the House's key shoe designs, the refined Almond shoe gets a sparkly makeover this season. We are obsessed with its sweet colours – the shoe comes in three pastel shades, Blossom, Lemonade and Lavender – and its notable plexiglass heel is filled with metallic glitters. What's not to love?
Stretch
You can never have too many shoes in your closet. Another cult favourite by the fashionable crowd, the Stretch sandal's revamped design and wide range of colours will be a great addition to your wardrobe. Choose between the mesh Nappa tie-up heels or the easy slip-on raffia mule sandals with knotted Intrecciato straps. We suggest bold colours for a refreshing contrast. For an understated yet sophisticated finish, you can never go wrong with muted tones. Might we suggest the Stretch raffia mule in bitter chocolate? It's simply delicious!
– – – – –
All images courtesy of Bottega Veneta.