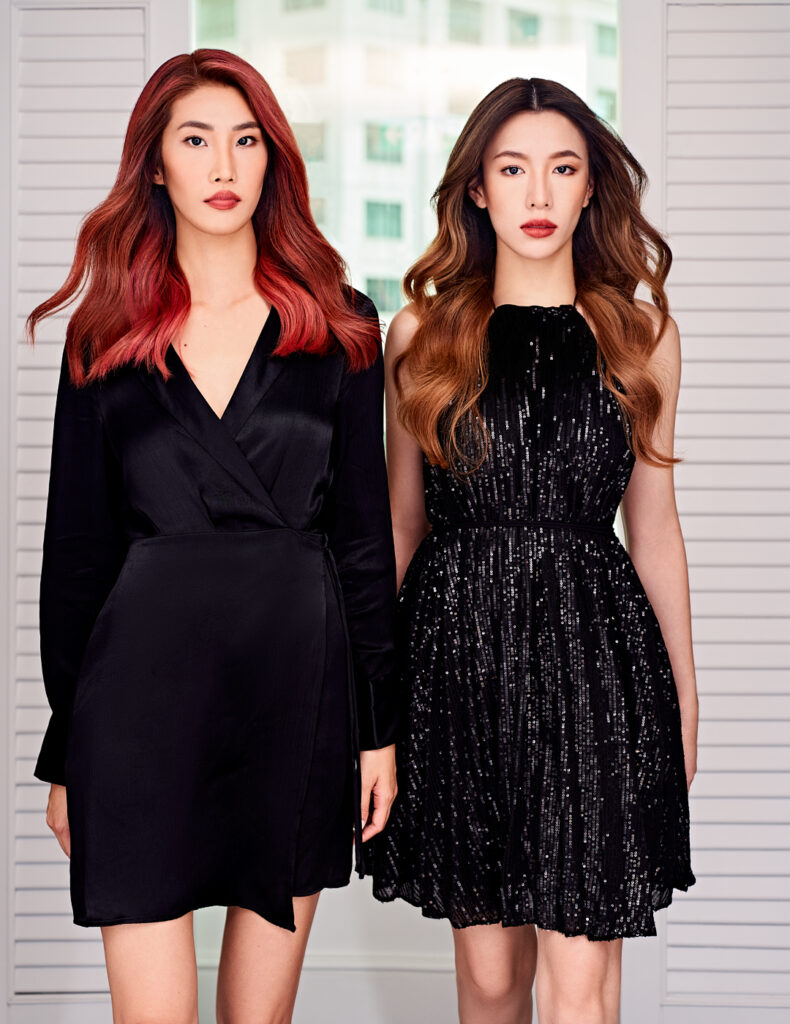 Look no further than L'Oréal Professionnel's new Majifashion water permeable in-salon hair color service for a personalised hair transformation that's just in time for the festive season.
The beauty of hair is that just a small change or update has the power to do wonders to uplift and better your mood. And of course there are always trendy tones and cool cuts to follow, but there's nothing more special than having that personal conversation with your stylist as you sit into their comfy salon chair and find a style and colour that's best suited for you. 
With 2022 being the first year of us returning to a level of pre-covid normalcy, there really is no better time to treat yourself to a hair transformation and celebrate the upcoming festive Raya season surrounded by family, friends and rocking your best hair yet. 
Whether you're incredibly adventurous with your hair colour or one to play it on the safer side, L'Oréal Professionnel's Majifashion Telus Air hair colour palette offers a wide range of hues that can be paired together to create your very own custom blend too. Formulated with translucent permanent water permeable (telus air) hair colour, this dye promises long lasting colour and extreme luminosity. Paired with their Blond Studio 8 Bonder Inside and their signature conditioning polymers, it also works to protect the hair bonds to keep tresses strong during the lightening process and restores, protects, and continuously conditions the hair.
Utilising the distinctive technique of French balayage, this salon-exclusive technique goes hand in hand with the Majifashion colours. Suiting all hair types and base colours, the French balayage is a two-step process that achieves blended lightening to a nourish gloss to neutralise warmth in the hair and add shine to your tresses.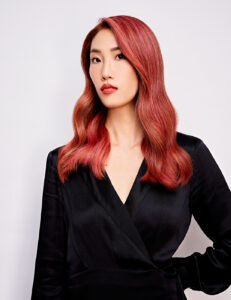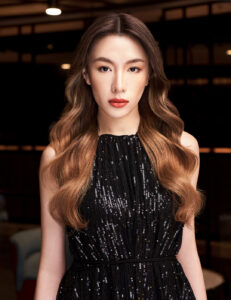 One of the latest colours to be introduced to the Majifashion colour story is their Oolong Milk Tea series. Ideal for the ladies looking for a more natural balayage effect, Oolong Milk Tea was designed to really neutralise any unwanted warm tones from the hair and allows the tresses to get to that perfect base for an Ashy Beige finish. As seen on Timothea Low, she wears an iteration of the Oolong Milk Tea series that features more golden tones that effortlessly blend in with soft and neutral shades of beige and brown. 
Those who are looking for a more dramatic change, the Amberbronze combination of Kea Lee's hair is bright and vibrant whilst still exuding glamorous flair. This fiery shade is definitely not for the faint of heart and only for those who are really looking to make a bold statement. Red hues are typically harder to maintain, but thanks to the Majifashion formula, any unwanted brassiness and worry of staying power of the colours are diminished.  
The Gold Routine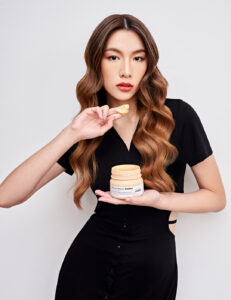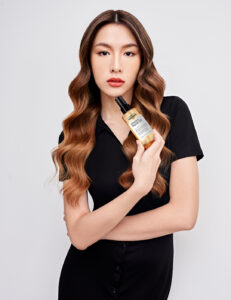 Now that hair is perfectly coloured, it is just as important to invest and indulge in the appropriate aftercare. L'Oréal Professionnel recommends adding their Absolut Repair Golden Hair Mask and Absolut Repair Oil to your hair routine so that hair always looks healthy and smooth. 
Absolut Repair Golden Hair Mask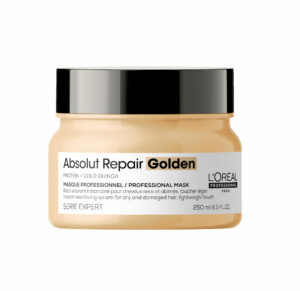 Enrich hair with a healthy dose of Gold Quinoa and Protein with this nourishing hair mask that mimics salon-grade results, right at the comforts of your home. Its unique cream-in-gel texture promises to instantly restore all hair types and immediately leaves hair looking shinier and smoother. Helping even the most damaged of hair, a few extra minutes in the shower to rake this mask through your locks is all you'll need for glossy, beautiful hair.
Absolut Repair Oil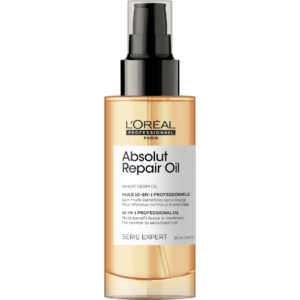 This multipurpose oil is ten-fold: working to nourish, resurface, soften, detangle, control frizz, allows for easy blowdrys, has a lightweight touch, shields against pollution and serves as a heat protectant too. The perfect healing elixir for those with drier hair, its formula is powered by Gold Quinoa and protein that smartly works to reduce hair surface damage and returns the shine to your tresses.