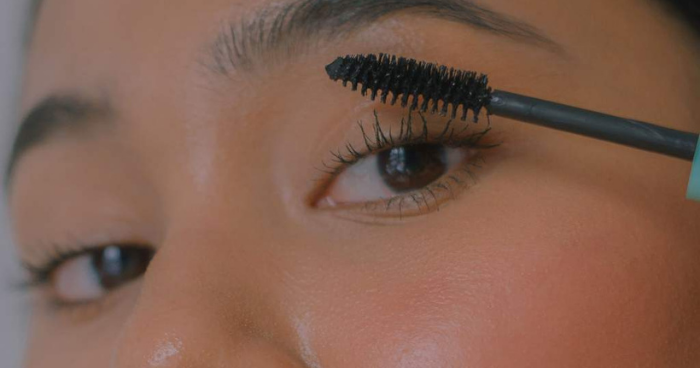 With other make-up items taking a back seat in our routine, mascara has had almost no days off as the eyes are doing all the talking at the moment during these pandemic times. Mascara holds a lot of magic to elevate the eye space, regardless if you wear it on its own, or accompanying your eyeshadow. Finding the perfect one to fit your eyelash needs and desires can take time, but we've been recently trying out a local option that has us obsessed!
Introducing the Velvet Vanity Long Lift Lashes mascara! Branching out from their collection of fan-favourite lip products, they introduce their very first mascara—and it launches today! The Long Lift Lashes mascara is a hybrid of synthetic polymers and natural soft wax that creates a stretchable film that lengthens eyelashes with a quick drying time.
View this post on Instagram
Its lightweight and flake-free formula is truly weightless on the eyes and sometimes I forget I'm even wearing it. A highlight is the fact that the lift and volume the mascara gives is completely customisable—for a more your-lashes-but-better look, we suggest going in with one or two coats, but we love that we have the option to build up the drama with a couple more layers of the formula on the lashes.
View this post on Instagram
Another thing we're extremely impressed with is its staying power and that it is very smudge-proof. I'm one to rub my eyes as a bad habit and since we don't wear make-up as often, I tend to forget that I'm even wearing anything. However, with the Long Lift Lashes mascara, I thankfully didn't end up having panda eyes and mascara everywhere. Lashes were still pristine and lifted.
Cruelty-free and vegan, we can't get enough of this rapid-drying and clump-free formula. It has quickly become one of my current beauty staples and coupled with its affordable price—longer, lifted lashes have never been easier to achieve. Launching a day before Merdeka, head over to the Velvet Vanity store to shop and learn more about their new Long Lift Lashes mascara!