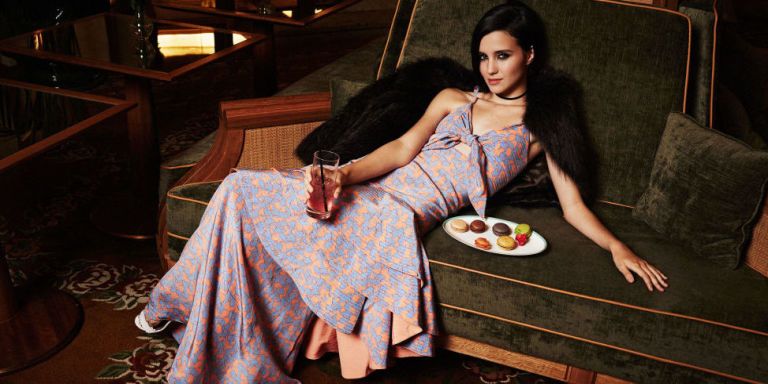 We get you, winter weddings are tough events to tackle. The warm weather months get the most play when it comes to weddings, and by the colder months, you've exhausted your favorite options for dress-up and would rather spend weekends curled up in front of a fireplace or a Netflix binge. But, we'd argue that layers, sleeves, longer lengths and richer fabrics make it that much easier to add interest to wedding guest attire. From slinky gowns to shimmery cocktail dresses, take this opportunity to embrace the jewel tones, velvets and heavily embroidered looks for the pre, mid and post-holiday events you have on the docket. Here, 12 chic looks to suit every woman's style–and make you the best dressed guest on the winter wedding circuit–aside from the bride of course.
Into the Blue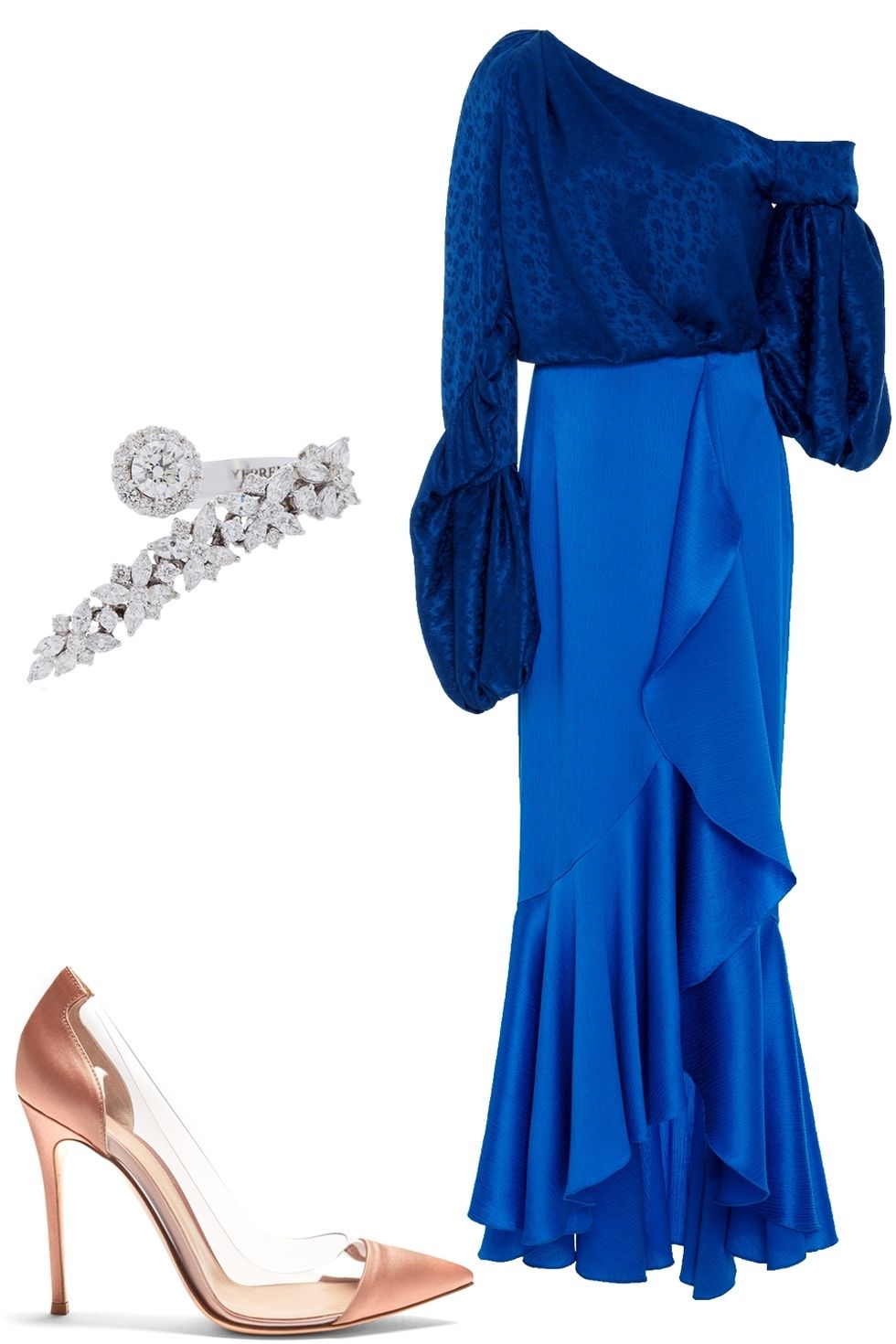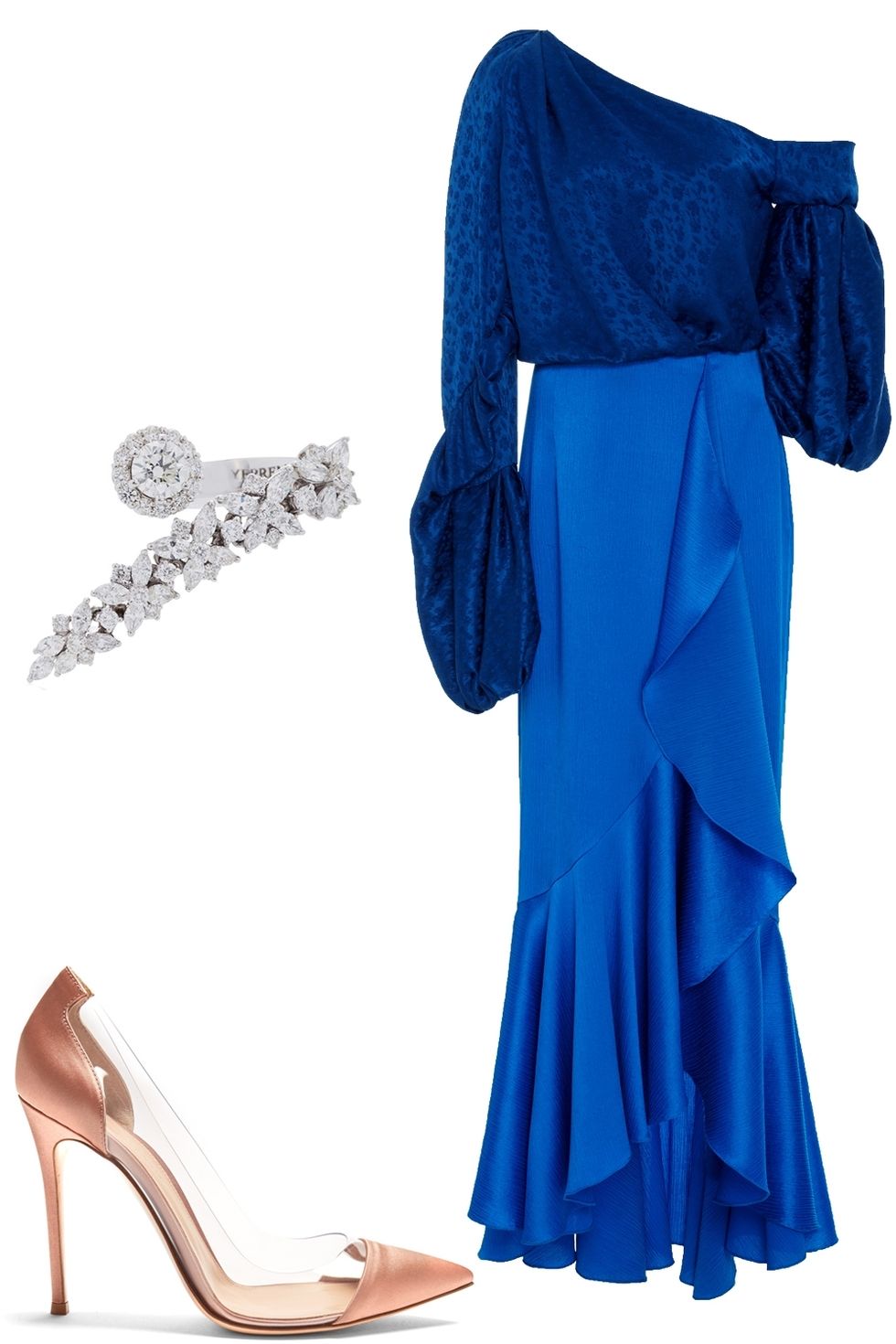 Typical holiday tones not your thing? Keep the other jewel tones in mind–sapphire, amythest and citrine are just as celebratory as emerald and garnet.
Hellessy dress, $1,850, modaoperandi.com; Gianvito Rossi pump, $795, matchesfashion.com; Yeprem ring, $13,600, modaoperandi.com.