We are pleased to announce the winner for this contest :
Nicola Ong Hui Zhong
Saw Suyin
Maria Isabel Laude
Thank you all for your participation, rest assured there are more great prizes on the way.
We will be in touch with the winner vis-a-vis redemption details.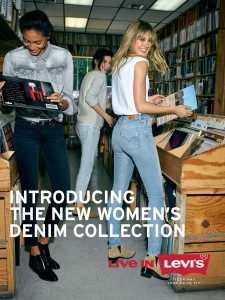 Levi's epitomises authentic Americana and effortless style. They now introduce the new 501 CT (Customized & Tapered), giving Levi's lovers the ultimate choice in their 501's. In line with the 2015 Collection's homage to San Francisco, the season's 501 CT Jean is available in a range of authentic denim washes. With names like Precita, Old Favorite, Cali Cool and Rolling Fog, this range represents a celebration of Levi's past, present and future. The new 501 CT has a little more room at the waist so it sits slightly lower for a more relaxed fit and the legs are tapered from the knee to the ankle, crafting the perfect fit for a modern take on the classic 501 jean. Match it with a pair of designer kicks or super sharp stilettos to either dress up or down this borrowed-from the-boys staple. Levi's is giving away vouchers valued at RM350 to the street stylistas who posts their winning pic on Instagram.
HOW TO WIN IT!
STEP 1
Follow us on Instagram @harpersbazaarmy
STEP 2
Upload your best Levi's denim look and hashtag #BAZAARdenim #levismy and share with us your classic denim moment
STEP 3
Don't forget to set your post to Public
Open to residents of Malaysia. Contest ends on 31 August, 2015. Terms and Conditions Apply