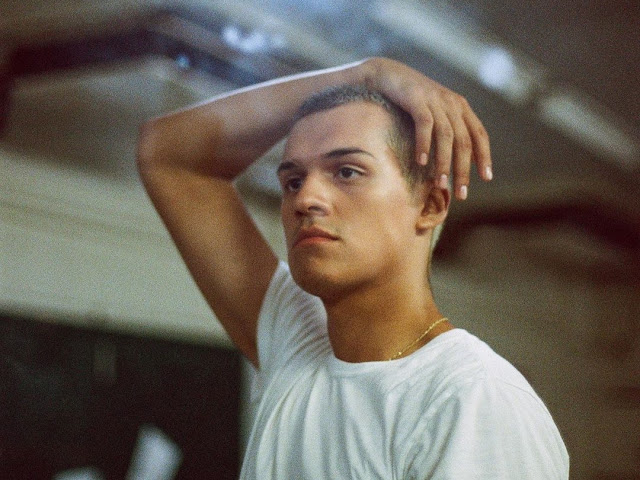 Walk us through your music journey that has brought you here today.             
I started making music in 2017, and soon after I started playing small house shows. Towards the end of 2017, I sold out my first show in Chicago with a crowd of 100 people. From there, everything just started to grow, and especially after I released my first EP STEREO. Since then, I released another EP, Friends, and followed that launch with 2 tours around North America and Europe. It still feels very surreal to me, but I'm so happy that music has allowed me to do this.
What's your motivation to get you through your career in music at such a young age?
I definitely just wanted to make music that I could be proud of. It had nothing to do with anything else but to just make music that felt good to me and that I'd enjoy listening to.
Growing up in a Mexican household, has that inspired the music you put out today? If so, how? If not, why? 
Yes, it has. When I was younger, I used to think people wouldn't take me seriously because I was Mexican, so it's nice to feel appreciated for the hard work I've put in to achieve where I am now. As for Mexican influence, you'll definitely see some of the culture in the music I make. Growing up in a small town of Hobart, Indiana, I used to listen to reggae and Spanish music all day at my mother's hair salon.                                                  
Your work has been compared to the likes of music legends – Frank Ocean and D'Angelo, to name a few – but who were some of your personal idols in the industry growing up?
That's crazy because I love all these artists and am truly inspired by their work. I'd definitely say the likes of Prince, Sade and Aaliyah make up my musical inspiration growing up–and even now!
What is your favourite line of lyric you've ever written? What significance does it have?   
It's definitely not out yet. It's something I wrote when I felt most vulnerable with myself, and extremely true to how I felt at that moment. Watch this space in the near future, I can't wait to share my future plans soon.
Who would your dream collaboration be with?
I'd say that it'd be a dream to work with either Daft Punk or Drake–or both! They are two very different artists, but I'd love to grow my music in every way I can, so it would be an amazing opportunity to be able to work with them.
What's next for Omar Apollo?
Im working on a new album that I get to, hopefully, release sometime this year. Making new music and expanding my work year after year is something I will continue to strive towards in my career. Other than that, I'm doing festivals and shows all year. I'm really excited to be playing at Coachella later this year, and then to be on tour with Halsey in the summer. Just gonna keep making music, traveling the world, and hanging out with my friends, that's all I'm focusing on at the moment.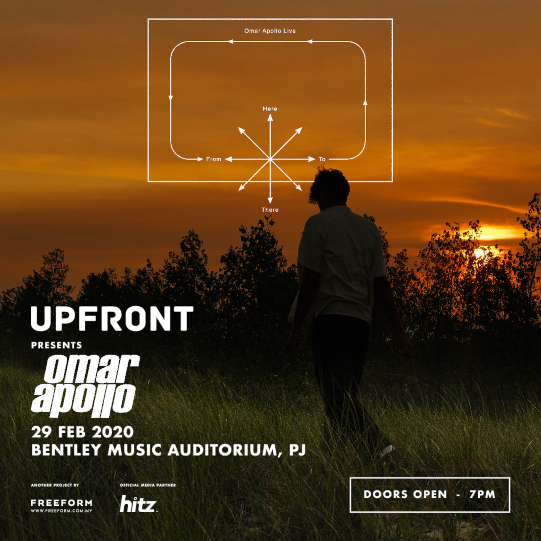 Omar Apollo performs in Kuala Lumpur for the first time on the 29th of February 2020 at Bentley Music Auditorium. Get your tickets today to not miss out on this rising star.