We are pleased to announce the winners for this contest :
Leong Pik Yee
Nurul Syafizan Rosle
Wong Siew Ching
Thank you all for your participation, rest assured there are more great prizes on the way.
We will be in touch with the winners vis-a-vis redemption details.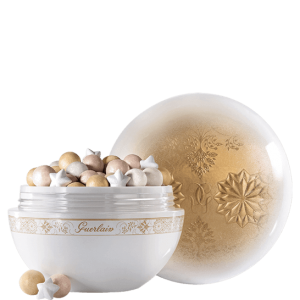 Météorites Flocons Enchantés Limited Edition
This winter, Guerlain's legendary creation Météorites are re-invented to gleam with gold and make you sparkle. Guerlain's limited edition of Météorites Flocons Enchantés unveils its precious contents — the legendary pearls, accompanied by immaculate snowflakes made of light-reflecting iridescent particles to create that beautiful luminescence you love. Beige to even out the skin tone, champagne to illuminate and gold for a subtle sun-kissed glow.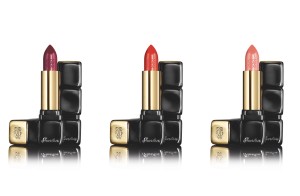 KissKiss Lipstick
Guerlain, the colour expert, has elevated lipstick to a whole new level in symbol of femininity and seduction. Red or pink, orange or beige, Guerlain lipsticks satisfy all desires. Truly intimate and luxurious objects, they emphasise all expressions of femininity. KissKiss lipstick, in perfect harmony with feminine curves, injects lips with fullness and softness, thanks to a formula enriched with plumping hyaluronic acid spheres. The icing on the cake: Commiphora oil helps smooth the lip surface to perfection.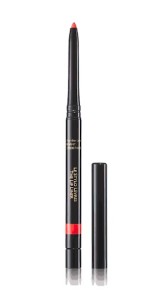 Le Stylo Lèvres
This extremely soft Lip Liner redefines and traces the lip contour gracefully to perfect any look. It softens and enhances lipstick while preventing it from feathering. The line is impeccable with a semi-matt finish, proven for an improved long-lasting effect of lipstick hold. Retractable, it comes with a pencil sharpener. This Lip Liner is a beauty tool for every make-up lover.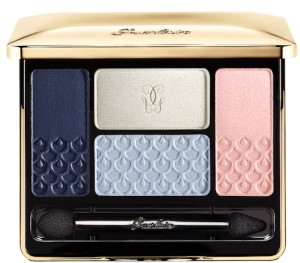 Écrin 4 Couleurs
Colour is a must-have accessory — the object of all desire — to play and create your look of the moment. Ecrin 4 Couleurs is a palette of four beautiful shades that can be layered and adjusted at will. Each tone — matt, iridescent, satiny or metallic has just the right texture to amplify each colour without detracting from it. The eyeshadows glide over the eyelid effortlessly, dressing it in a wash of long-lasting colour, creating those unforgettable eyes to gaze upon.
Harper's BAZAAR presents a chance to win cosmetic kits by Guerlain worth RM720 each
HOW TO WIN IT!
STEP 1
Like our page on Facebook
STEP 2
Share this post, tell us why you deserve to win a Guerlain cosmetic kit and hashtag #BAZAARbeautygift
STEP 3
Don't forget to set your post to Public
Open to residents of Malaysia. Contest ends on 30 November, 2015. Terms and Conditions Apply