Congratulations! We are pleased to announce the winner for this contest :
Hayden Lee (xxxxxx-xx-5118)
Thank you all for your participation, rest assured there are more great prizes on the way.
We will be in touch with the winner via email for redemption details.
After indulging ourselves with parties and bubblies an entire month this holiday season, what our mind, body, and soul really need is to slow down and recalibrate for the new year.
EOS Wellness is here to pamper you through its holistic approach. Situated amidst the oasis of serenity that is St. Mary Residences in KLCC, EOS's core philosophies aim to keep bodies strong, minds alert, and diets healthy.
Win An EOS Wellness Retreat For Two
One Personal Training Session for two, 60 mins
This session is built around natural movements and is personalised according to specific fitness goals. Have a little fun and train with a partner or best friend to keep you motivated.
One Group Exercise Session: Strength & Conditioning, Cardio, Serenity (Yoga & Pilates), 60 mins
A unique offering set in a boutique studio, this class will help you achieve your fitness goals—whatever they may be. You can choose to work on your strength and core with aerobic exercises or just enjoy a relaxing yoga session.
One Infrared Sauna, 40 mins
This full-spectrum infrared sauna offers an entirely alternative experience to address a variety of physical issues, from detoxification to weight loss.
One EOS Signature Body Polish, 30 mins
Luxurious scrubs and wraps gently remove dead skin cells while protecting and hydrating skin at the same time, bringing you one step closer to the skin of your dreams.
One Renewal Bliss Body Massage, 60 mins
Overcome fatigue, insomnia, or even jet lag with this treatment. With the healing hands of skilled therapists and the soothing power of natural essential oils, finding your way to a state of relaxation, rejuvenation, and bliss is as effortless as it can be.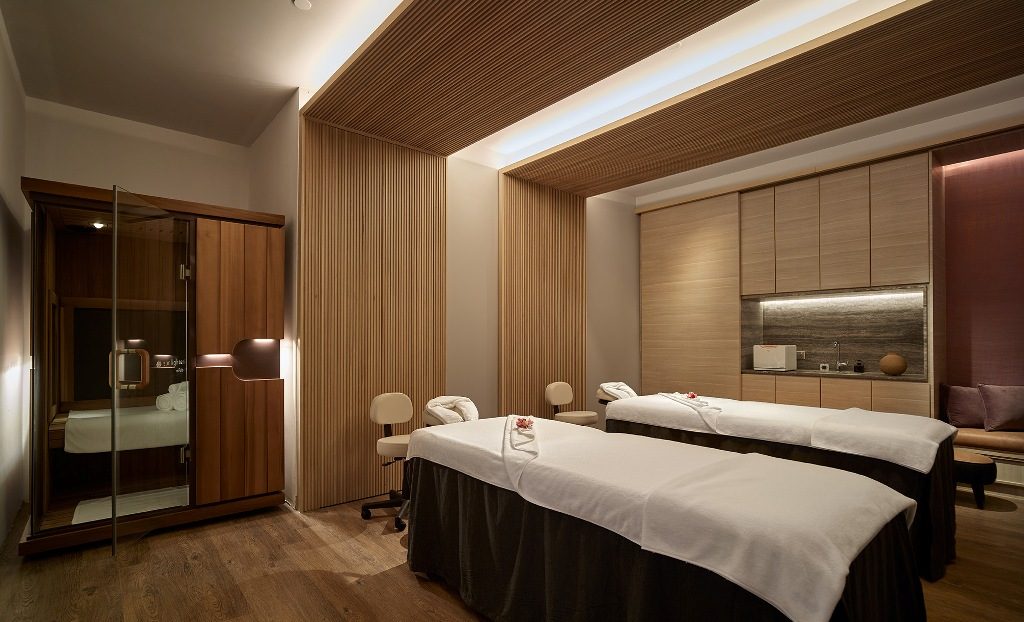 Harper's BAZAAR is presenting a full retreat at EOS Wellness, including all the above services (valued at RM4,360) to ONE reader.
HOW TO WIN IT?
STEP 1
Like us on Facebook at www.facebook.com/harpersbazaarmalaysia
STEP 2
Share this post on Facebook and include a caption on your 2017 wellness resolution. End it with the hashtag #BAZAAREOSWellness.
STEP 3
Don't forget to set your post to Public
Open to residents of Malaysia. Contest ends on December 15, 2016. Terms and conditions apply.