We are pleased to announce the winner for this contest :
Sharlyne Simon
Thank you all for your participation, rest assured there are more great prizes on the way.
We will be in touch with the winner vis-a-vis redemption details.
The Huawei Mate S signifies endless possibilities and perfection for those who appreciate the finer things in life. With its cutting-edge specifications, style, and simplicity, the Huawei Mate S offers a premium look and feel in each of its devices – definitely the right companion for the busy yet stylish jet-setters.
The Huawei Mate S is further personalized with the Fingerprint Sense 2.0, where touch technology allows users to quickly respond to important calls, tailored control notifications and grab quick selfie moments, all with the touch of a finger. Other than that, the Huawei Mate S advances the technology with Knuckle Sense 2.0, offering a smooth transition between applications using customised knuckle shortcuts on the Gorilla Glass 4 screen to complete different actions on the smartphone. For instance, a screenshot can be captured by circling the screen with the knuckle and the camera application can be opened by drawing a "C" on the screen.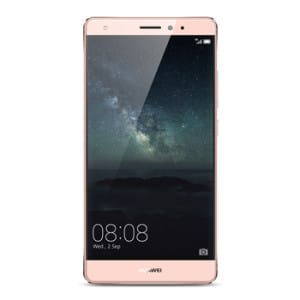 The Huawei Mate S comes with diamond cutting, CNC carving, nanotechnology, and a sapphire lens that is part of the phone's seamless metal body. The Huawei Mate S also has a powerful selfie feature that includes an 8.0 megapixels front camera with a soft, front light and a new algorithm for skin polishing. Users can now take a "natural selfie" through a fingerprint sensor at the back of the phone. This one-of-a-kind camera carries powerful DSLR-capabilities that truly fit the lives of professionals and amateurs alike.
Complimenting the advance cutting-edge technology, great design, and camera features, the Huawei Mate S comes with a two-year premium warranty. The sense of luxury does not end there as the  Huawei Mate S owner gets door-to-door repair pick-up and after-service delivery, a one-year LCD crack warranty and a one-to-one exchange within the first year of purchase. The owner will also be given priority service at any Huawei exclusive service centre.
Stand a chance to win the Huawei Mate S Rose Gold smartphone, worth RM 2,698, with BAZAAR.
HOW TO WIN IT!
STEP 1
Follow us on Instagram @harpersbazaarmy @huaweidevicemy
STEP 2
Post your most stylish OOTD, together with the hashtags  #BAZAARGadgetMY #HuaweiMateS
STEP 3
Don't forget to set your post to Public
Open to residents of Malaysia. Contest ends on January 31, 2015. Terms and Conditions Apply.