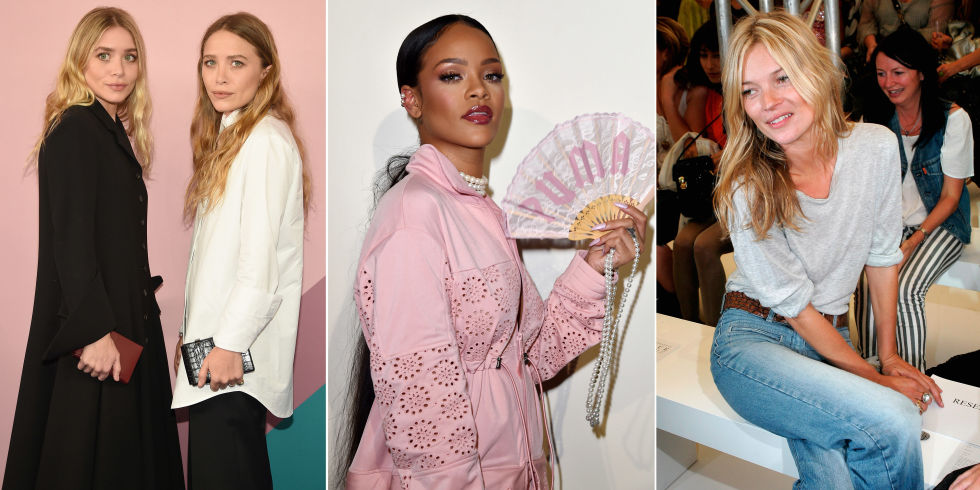 Celebrity-backed fashion lines don't necessarily have the best reputation. It's hard to forget Lindsay Lohan's short-lived stint for Emanuel Ungaro or Heidi Montag's critically-slammed attempt at design with Heidiwood, but the appeal of bringing an A-lister with a huge following on board is tempting for brands – and sometimes it pays off. From the fashion businesses that were started from scratch to celebrity/brand collaborative collections, these are the celebrity fashion label success stories.
The Row
It's easy to forget the former persona of teen superstars Mary-Kate and Ashley Olsen. The now wildly successful fashion designers have become synonymous with their cool, minimalist brand, which shows at New York Fashion Week, is worn by some of the biggest names in Hollywood and is worth millions.
The twins quietly launched The Row in 2006, not giving an interview about the label for three years, which allowed it to be taken seriously and ensured that it was not seen as a 'celebrity brand'. By 2012, they won their first 'Womenswear Designer of the Year' award at the CFDAs, cementing their status in American fashion. The duo also run Elizabeth and James, a slightly younger and more affordable label, the name inspired by their two younger siblings.