Ten years ago, the word emoji looked like a typo, and the concept of canceled applied mostly to schools on snow days. A decade—this decade!—later, the world has reprogrammed its playbooks for power, desire, and beauty, creating new paradigms that spiral through cyberspace at the speed of light—or at least at the speed of Kylie Cosmetics sales. Where does the fashion world stand at the end of a tumultuous, transformative decade? These 12 moments give us some hints at where we're going, thanks to a trail of Instagram crumbs that show us where we've been.
The Crown(s)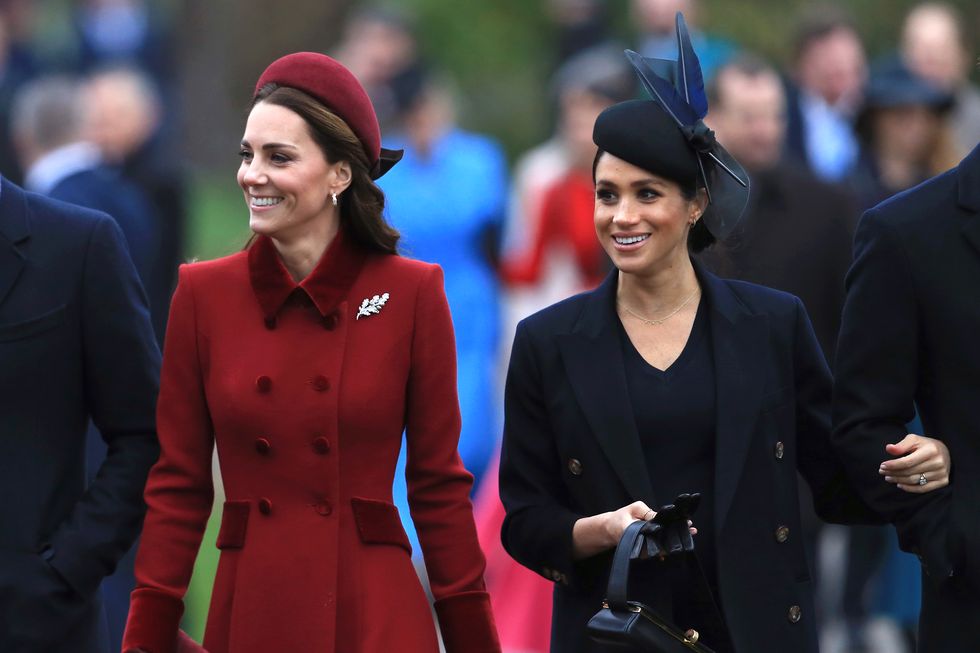 With an infusion of new blood into the storied British monarchy, royal style became a real thing thanks to Duchesses Kate and Megan, the regally pretty wives of Princes Will and Harry—and largely influential style influencers.
Kate sticks to tailored suiting, jewel-tone dresses, and preppy staples like her late mother-in-law, Princess Diana, while Megan favors classic Hollywood glamour à la Princess Grace Kelly in her Monaco heyday. Both have the power to sell anything, pretty much instantly: Everything from Kate's Reiss wrap dress to Megan's Strathberry handbag has caused retail frenzies, and even Princess Charlotte's tiny floral dresses are chronicled by style blogs.
Meanwhile, Lady Amelia Windsor (39th in line for the throne) just launched her own jewelry collection, and Lady Kitty Spencer (niece of Princess Diana) is a model for Bvlgari. Other fashion folk with royal bloodlines: Chanel stylist Lady Amanda Harlech and major models Cara Delevingne, Stella Tennant, and Lady Jean Campbell (the naked girl in Bottega Veneta's current ads).