Tonight, Riccardo Tisci closed out London Fashion Week with his third collection for Burberry. From the star-studded front rows to theme of the collection, below are a few takeaways from the evening.
2. The collection's theme was "evolution"
Tisci continues to mine the archives to help shape the future of this new era at Burberry. "My first year at Burberry was about understanding and refining the new codification for the house. With that foundation in place, I feel ready to start exploring what's at the heart of this incredible brand. Tisci wants to honor founder Thomas Burberry for the innovator he was, but also the dreamer and romantic.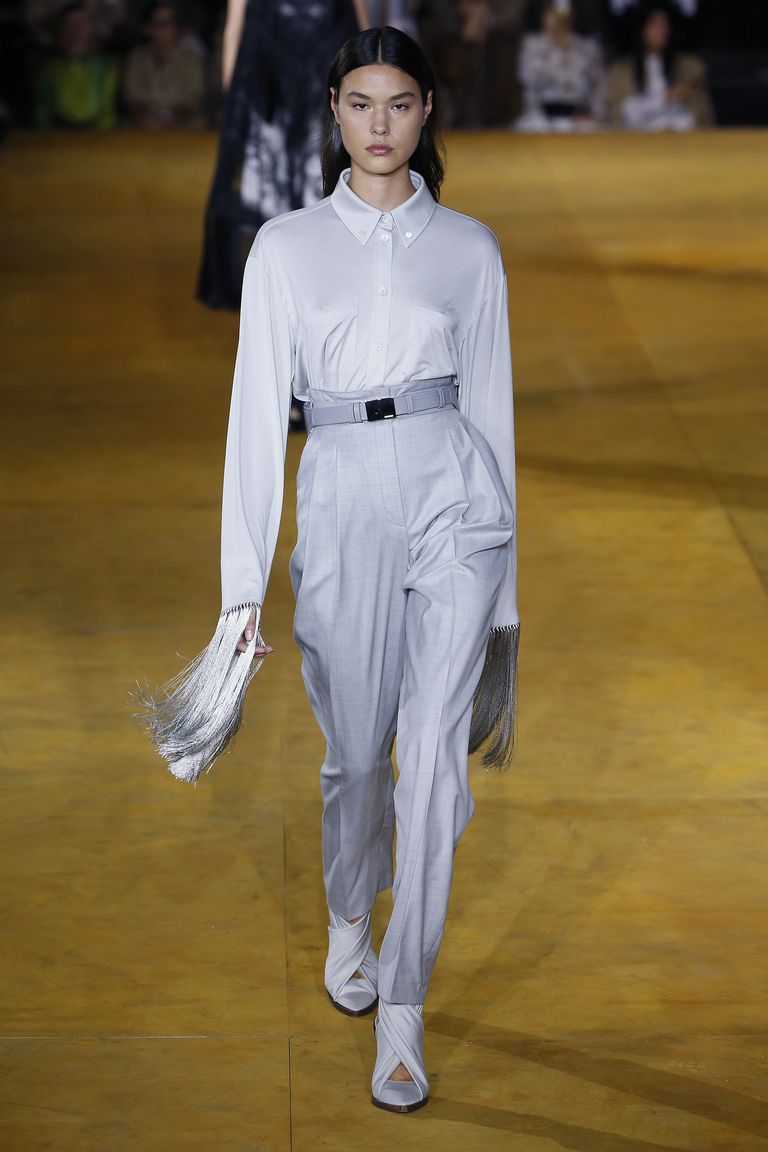 As we've seen in the last two seasons, Tisci still presented two different sides to the Burberry story—the refined pieces for the woman who means business and the relaxed side for the streetwear enthusiasts. This season the transition felt a little more seamless as the business-ready monochrome suiting and neutral dresses made room for thigh-grazing shirt dresses and contrasting two-pieces.