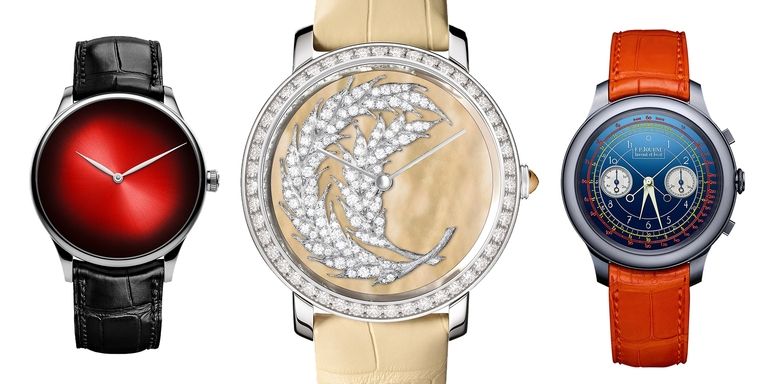 This fall, buying a luxury watch just might make you a do-gooder. The biennial Only Watch charity auction takes place in Geneva on November 11th, and each of the 49 timepieces up for grabs was created especially for the event. Proceeds help fund research for Duchenne Muscular Dystrophy, a genetic disorder that causes muscles to gradually waste away.
And even if you're not in the market to do some serious spending, there's no harm in looking, right? Keep scrolling to see 9 of the most dazzling watches for sale:
Magicafiore de Christophe Claret
Christophe Claret is known for his romantic designs, and this piece—with 59 blue sapphires and 15 marquis-cut emeralds on a white gold bezel and hand-engraved dragonflies that tell time—is no different. With the push of a button, the double-display dial reveals the hidden message "POUR L'AMOUR DE LA VIE" (for the love of life).
Estimate: $72,000 – $103,000; onlywatch.com