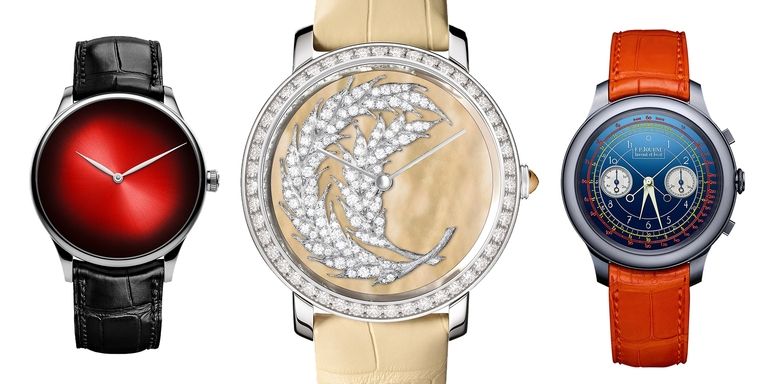 This fall, buying a luxury watch just might make you a do-gooder. The biennial Only Watch charity auction takes place in Geneva on November 11th, and each of the 49 timepieces up for grabs was created especially for the event. Proceeds help fund research for Duchenne Muscular Dystrophy, a genetic disorder that causes muscles to gradually waste away.
And even if you're not in the market to do some serious spending, there's no harm in looking, right? Keep scrolling to see 9 of the most dazzling watches for sale:
Escale Spin Time Black & Fire by Louis Vuitton
If Rubix Cubes are your thing, this Louis Vuitton is right up your alley. Patterned red, orange and yellow blocks spin to reveal the time. The winning bidder will also get a customized mini LV trunk along with a visit and lunch at the historic Vuitton workshop in Asnières, France.
Estimate: $52,000 – $83,000; onlywatch.com