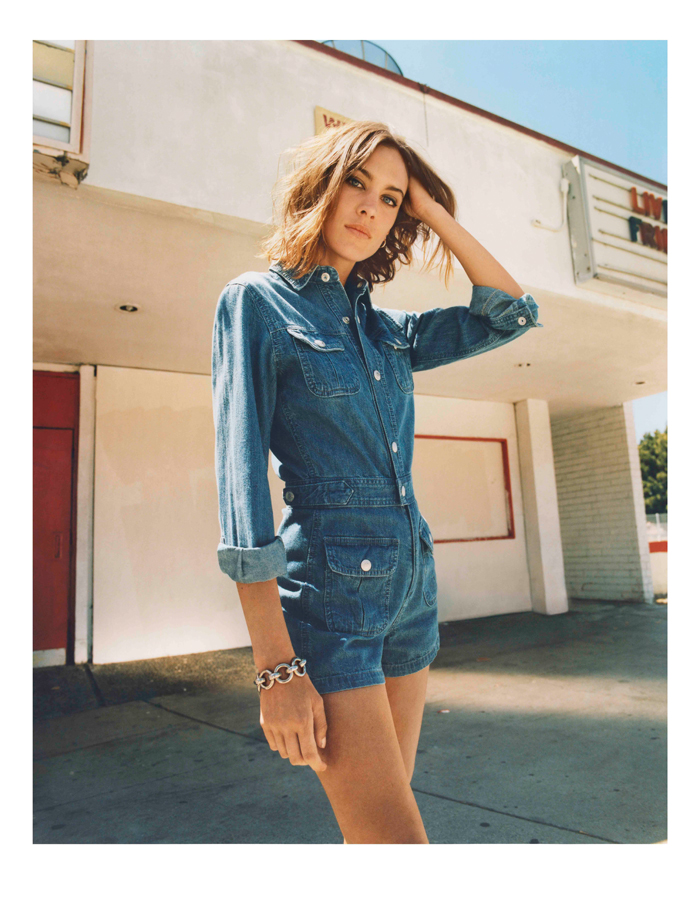 If you missed out on Alexa Chung's epic debut collection for AG Denim, don't stress. There's a second collection launching this month, and it's just as amazing as the first.
Following the huge success of Chung's clothing collaboration, the style icon has designed an autumn/winter range dropping on Stylebop on July 23. Keeping to the '70s aesthetic of her spring/summer range, the winter collection is full of lust-worthy pieces including a lace tie-up coat (amazing), denim jumpsuit (even more amazing), and a black suede version of the sold-out denim button down skirt we spent hours scouring the internet trying to find one left in our size. Just FYI, it was worth the effort.
Check out a first look at the collection before it hits stores later this month – then make sure you get in quick, because we're predicting another sell-out.
Photography: Tyrone Lebon