Anya Hindmarch has made her mark on the fashion world as a designer who provides the ultimate luxury: simplicity. The pretty accessories from the brand are known to be incredibly practical yet never compromises the brand's unique quirkiness. A loyal following of Anya Hindmarch fans have grown steadily over the years, notably loving the wide range of playful bag charms and fun stickers available from the fun designer. The idea of easy organisation is taken a step further through this new capsule collection of exceptionally-crafted day bags called Bags That Work.
The capsule collection offers five different styles, each as versatile as the other and suited for virtually every occasion under the sun. This rare flexibility is largely attributed to Anya Hindmarch's firm belief that the 'ultimate luxury' is 'when things really work.' Whether it is a tote or a cross-body that you choose, each piece comes with roomy pockets that are mindfully marked for the woman who is always on the go. In true Hindmarch style, the designer never misses an opportunity to add a personal touch. Bags That Work allows easy personalisation through cute bag charms or interchangeable straps.
Organisation meets style – what else could the modern woman ask for? The Bags That Work capsule collection is available in stores and online from the 14th of August.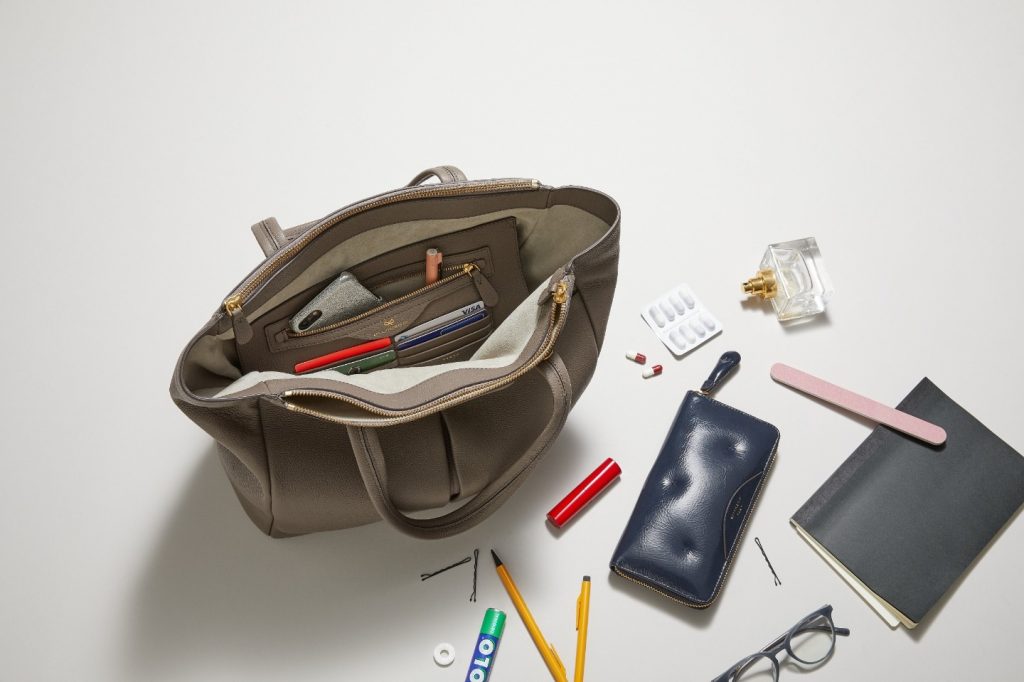 The ideal tote to carry all of your day to day essentials