This is another show that has received overwhelming praise and buzz for Saint Laurent Women's Winter 2023 collection, held in Paris. In this show, there are many celebrities from several industries who come to watch the show as crowded as ever. One of them is "Kitty-Chicha Amatayakul", a famous Thai actress, model and singer. Of course, Bazaar Thailand will not miss the opportunity to talk with Kitty about this show. How will it be? Let's go follow together.
What do you love most about Saint Laurent and how has the brand inspired you?
"Fashion fades, style is eternal –Yves Saint Laurent. For me Saint Laurent is a lifestyle. They inspired and empowered me not to only enjoy the clothes or dressing up. But to enjoy every aspect of life and intertwining the love of art into it"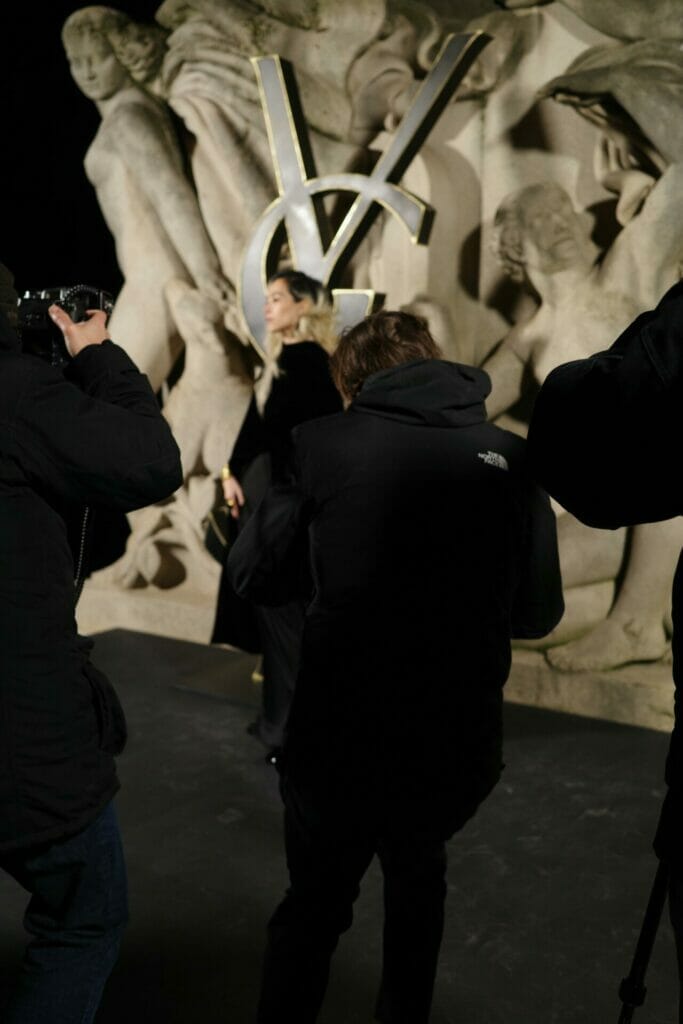 Can you tell us a little bit about your show look and why did you pick this look?
"I love wearing black. So I really enjoy the different textures layering on me. From the dress to the velvet cape and the leather boots. I also love the contrast of having gold accessories on me too. I had this ring and bracelet on one side. And the cigarette case bracelet finished up the look for me."
How do you feel about the latest Women's Winter 23 show?
"It's stunning. Very chic and elegant. I believe Anthony Vaccarello has revived the basic pieces with an amazing twist. It's casual enough to wear on a daily basis but with another layer of blazer it turns into a sophisticated one."
Can you tell us about the difference of this show from the previous Saint Laurent shows that you attended?
"Every time I attend Saint Laurent show is such a magical moment and a pleasure for me. There's always an unexpected surprise. And it's always a whole immersive experience : the show itself, the scent, the sounds, the crowd, the clothes and of course it's always lovely to be with Anthony and my Saint Laurent family."
What is your favourite look from the show?
"It's so difficult to choose. But my most favourite would be the all black exaggerated shoulder jacket with cape and pants that got my heart stopped. How they styled it with the pointy heels, one sided glove and bracelets. All the small details that make this look even more mesmerizing."
What is your favourite Saint Laurent piece from your wardrobe?
"The Icare bag would be my recent favourite. It has been my best friend, from traveling all around the world, carrying scripts on set and being my coffee date."
Can you share with us some of your upcoming projects for 2023?
"My lips are sealed and I can't tell now. But I could say that there are many things that Kitty is very excited about and doesn't really want to spoil the surprise."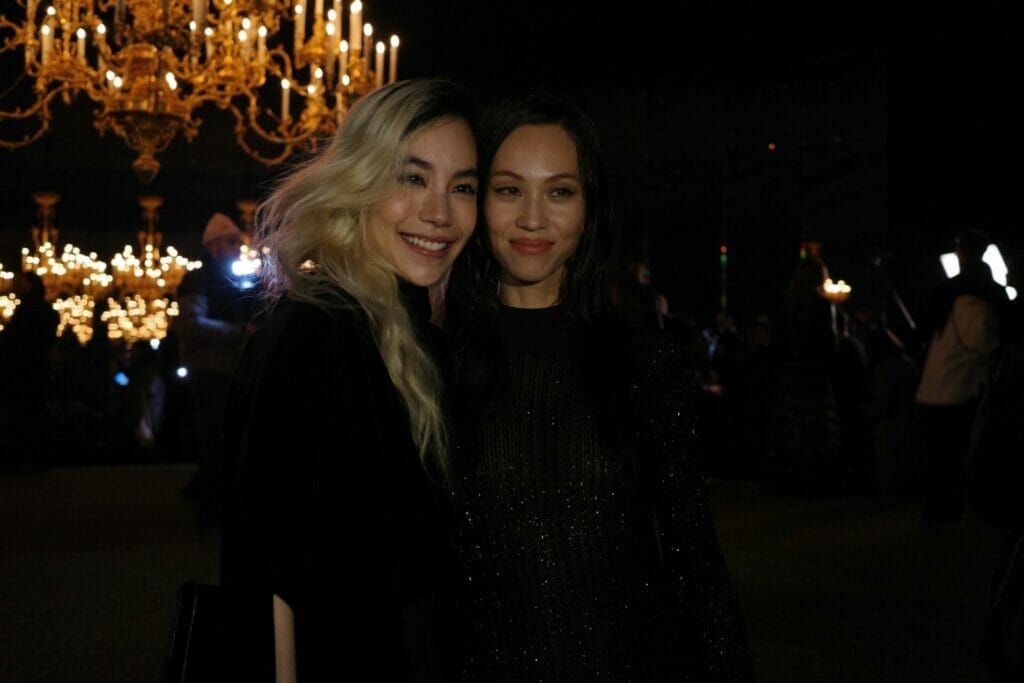 This article originally appeared in harpersbazaar.com