Head back to the office with our edit of the best work shoes.
Party season is officially over (for now) and it's time to head back to the office—in style, of course. And with life back in full swing, it's finally time to ditch our cosy loungewear for more sartorial looks. Be it elegant two-piece suits or feminine wrap dresses or even a simple but timeless T-shirt and jeans combination, no outfit is complete without the right pair of shoes. And while timeless black heels immediately come to mind, there are other options that are worth considering too.
Take for example, Malone Soulier's glittery number that can be worn beyond the 9-5 and won't hurt your feet thanks to its non-existent heel height. And if you don't need to wear something that's too formal, go for Veja's effortless sneakers. But if you prefer shoes that are a bit more glamorous and bold, might we suggest some shimmery heels to spice up your look? Below our favourite shoes to wear to work for 2023.
1. Comfy Loafers
Love loafers? Ferragamo's charming loafers add character to any outfit. The bow is super cute too.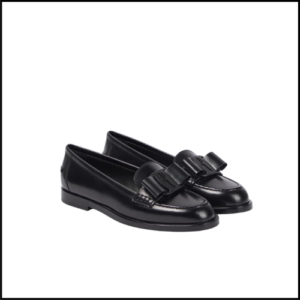 Shop Here
2. Sleek Boots
We adore The Row's clean and timeless aesthetic. These low heeled boots will make a great addition to your list of wardrobe essentials.

shop here
3. Versatile Sneakers
A good pair of sneakers will see you through many occasions and outfits.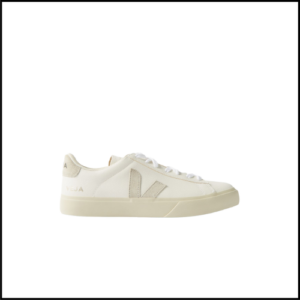 4. Classic Nudes
Give your workwear a vintage twist with Gucci's elegant nude pumps.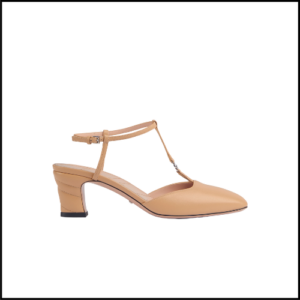 shop here
5. Shimmery Flats
Malone Soulier's Maureen flats will bring you comfort without sacrificing the glamour.
shop here
6. Black Swan
If you still prefer a pair of black heels, might we suggest Dior's irresistible ballet pumps with resin pearls?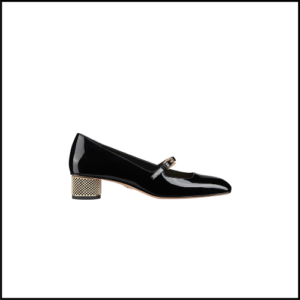 shop here
7. Unique Details
These smooth and elasticated pair from LOEWE is bound to keep you smiling all day.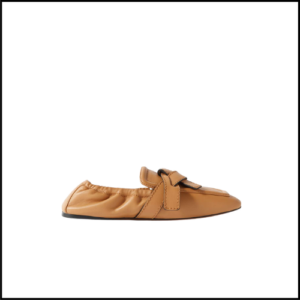 shop here
8. Elegant Heels
Instead of black and nude, have you tried white heels? Bottega Veneta's Stretch sandals offer instant polish.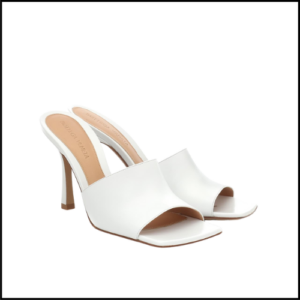 shop here
– – – – –
All images courtesy. 
Looking for jewellery? Click HERE to discover our best jewellery to splurge on for 2023.