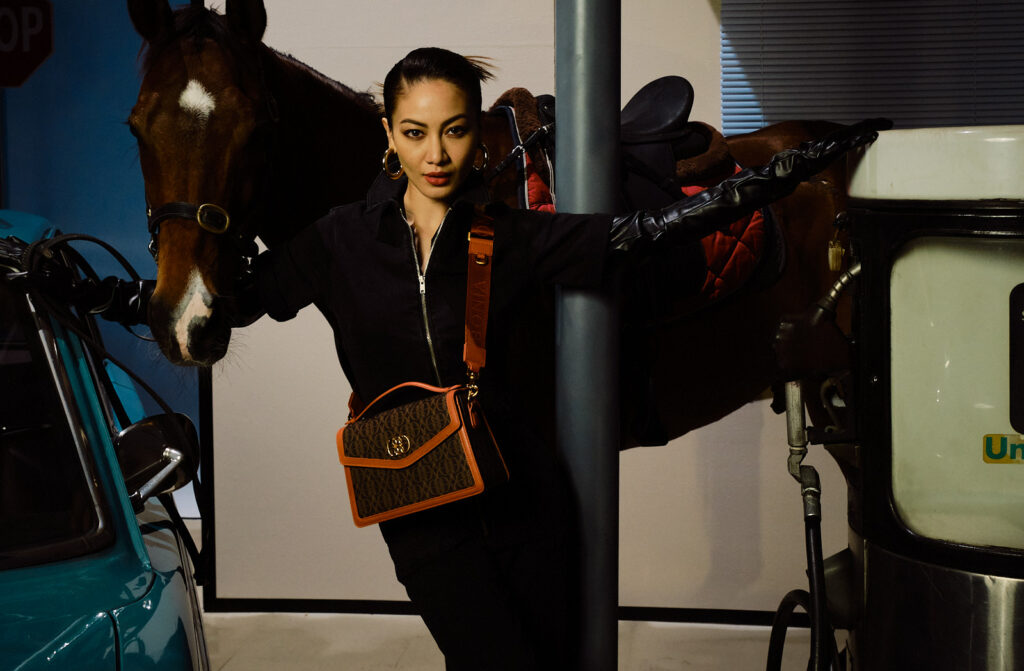 Upping their ante, BONIA's new La Luna logo and monogram collection kick off an exciting new chapter for the house. Being a staple in the local fashion scene since 1974, BONIA moves beyond the realm of fashion with new silhouettes and styles, rebranding the house's journey.
Poised to be the collection of the season, the La Luna logo and monogram offerings have now become everyone's objects of desire. Inspired by the moon's changing phases, the collection reflects the house's long history of intertwining heritage, partisanship, and contemporary movement in fashion. Taking it a step further, the collection also incorporates the Italian architectural elements that inspired the BONIA creative team during a heritage discovery tour to retrace their founder's journey.
Putting a stamp on the world of fashion, BONIA takes it up a notch by reimagining the collection with a new campaign starring 10 of Malaysia's most stylish icons. Set at a petrol station, the campaign unravelled a retro, moody scene with a dramatic equestrian flair. Interpreting a perception of time and reality in a modern, quirky way, the campaign sees star-studded fashion darlings including Alvin Chong, Chang Yong, Christinna Kuan, Daiyan Trisha, Eyka Farhana, Jovane Phang, Marion Caunter, May Ho, Sharifah Rose, and Zahirah Macwilson, strutting the new elegant La Luna collection as a status symbol.
Donning a special edition Sonia bag and Sling bag with a range of lifestyle products and footwear in the campaign, the fashion mavens created serious drama for the season marking BONIA's distinctive collection. Featuring its new logo—cursive lines and intertwining Bs created from crescent shapes lying against each other—the collection of bags has a refined look that complements their RTW wardrobe staples.
Everything you need to look your best this season lies in their new collection, which highlights the new series of elegant bags such as their La Luna Monogram Tote bag, La Luna Monogram Messenger bag, La Luna Monogram Crossbody bag, and more. With its elegant motifs that emulate the brand's heritage and legacy, the slew of modern iterations will remain a classic beauty and versatile staple for all fashion enthusiasts—gifts so good you'll want to keep them all to yourself.
The La Luna collection is now available in boutiques and online on bonia.com
All images courtesy of BONIA