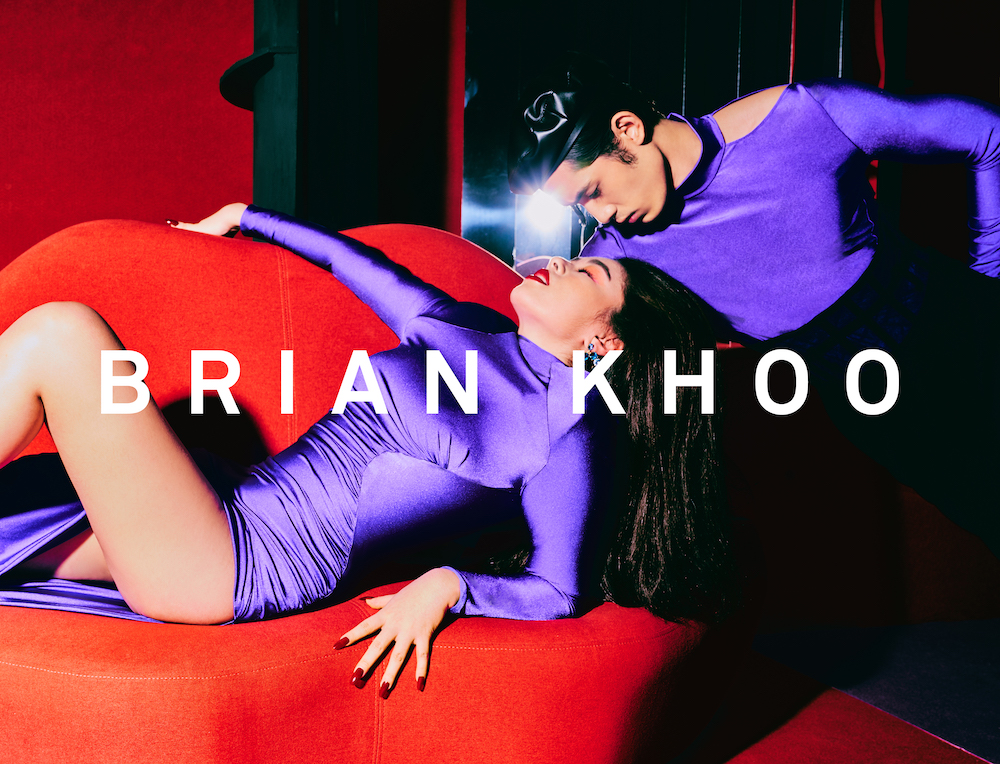 The Brian Khoo muse is a woman who carries herself with sophistication and strong-yet-subtle confidence. There is nothing cookie-cutter about a Brian Khoo creation. It's all about luxurious fabrics, perfectly defined shoulders, and sharp tailoring that accentuates the female figure. Rich colourations from blush pastels to rich neons are combined with elegant femininity that harkens back to '80s-style power dressing but updated to meet the demands of today's fashion savant.
While the 32-year-old designer will unfortunately not be showcasing during this year's KL Fashion Week, his eponymous label is only going on an uphill trajectory. A trajectory which sees Brian Khoo continue to dominate everything from the realm of pattern making and made-to-measure pieces to the intricate world of couture, evening wear dresses, bridal gowns and of course, ready-to-wear. BAZAAR speaks to the fashion creative to delve deeper into the label's ethos.
How does Brian Khoo continue to push, create, and evolve – not just from one collection to the next but with the times? 
Brian Khoo (BK): Believing in my team has always been the push since I started my brand. As I develop progressively as a designer, I have also been evolving and growing with my team – being more comfortable with my aesthetics and with times. And of course, not forgetting the business aspect of it all.
To us, Brian Khoo is about luxury, glamour, and elegance but with a contemporary, audacious edge. What is the Brian Khoo DNA?
Ensuring the Brian Khoo woman creates a memorable moment for both herself and everyone around her when she's dressed in one of our creations. Noticeable without trying; dangerous and powerful.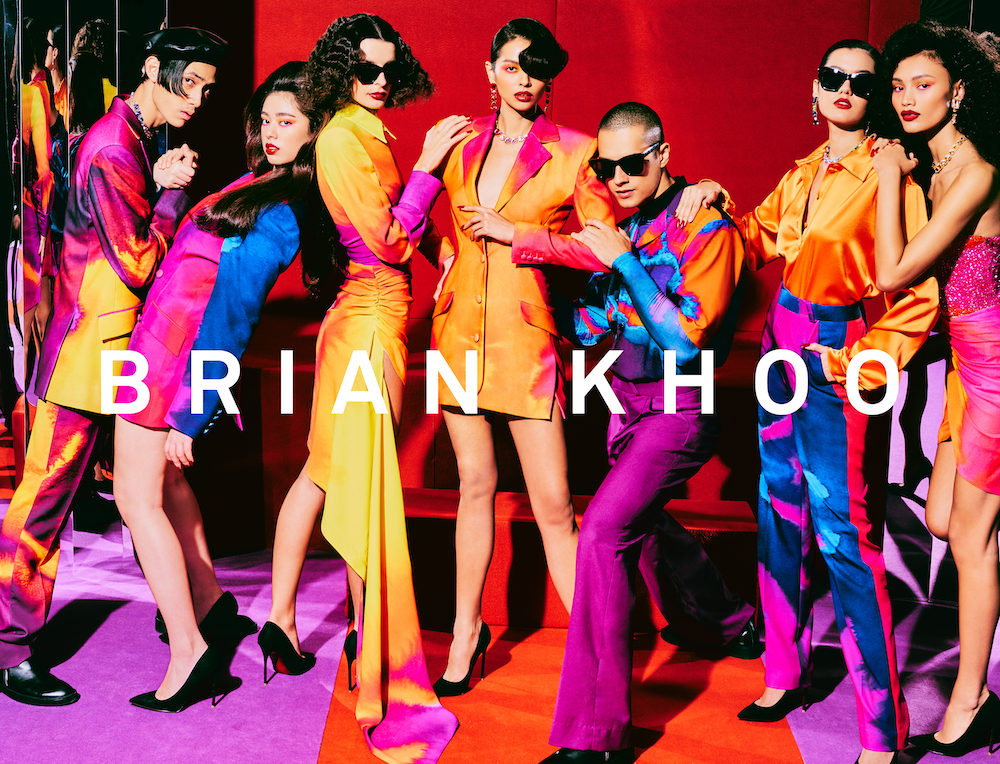 Brian Khoo's creations are heavily inspired by local Malaysian culture. How does Brian Khoo balance creating pieces that are both localised but have an international appeal?
BK: By mixing different elements into one. The trial and error of creating something new and unexpected. Fashion is an alternate reality that offers a form of escapism for us.
What do you want to evoke in your clientele when they put on a Brian Khoo piece?
BK: I believe it is the journey that means so much more. Other than the utmost attention given to every single detail of the garment and stringent quality control, the customer is also guaranteed a seamless and collaborative experience from the first consultation to each fitting session that follows. A Brian Khoo piece is a souvenir of an unforgettable experience.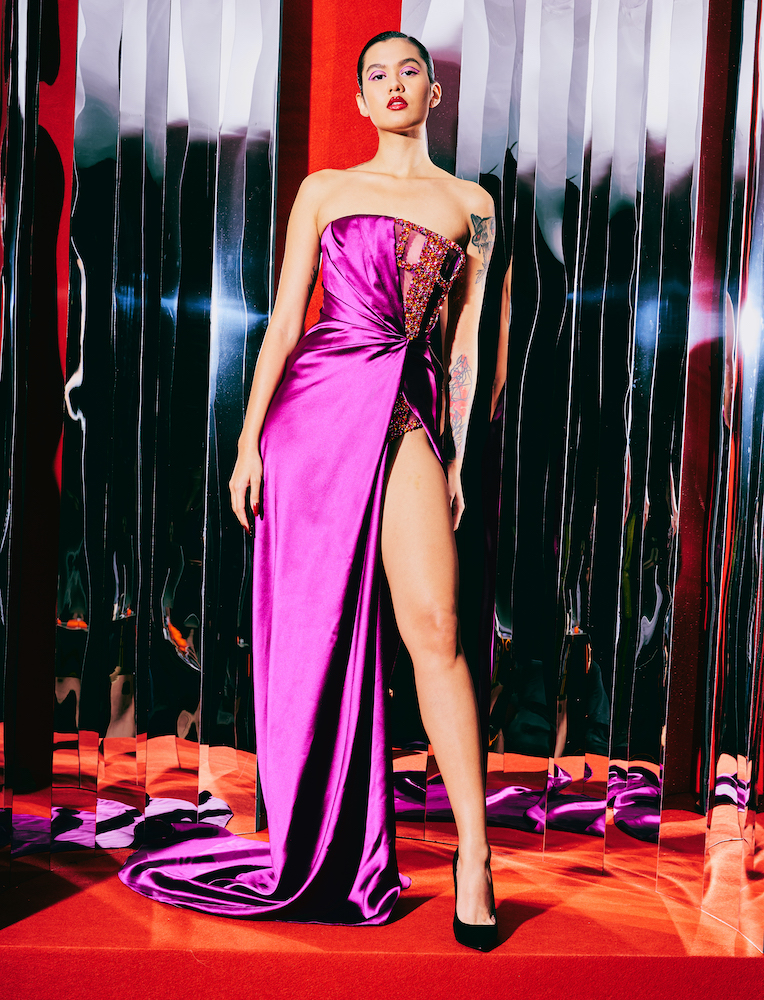 Dresses, jackets, shirts and trousers – what is the one wardrobe essential must-have to elevate one's style?
BK: A strong jacket has always been my favourite. A strong sophisticated tailored shoulder has always been my brand's value; it's a must-have piece in all of our collections. 
Where do you see the future of Malaysian fashion heading?
BK: I am in constant awe of the young talents that I'm fortunate to share my knowledge with while teaching in ESMOD Kuala Lumpur. There is no doubt that Malaysian fashion will thrive even more seeing that more youths are expressing their interest from tailoring to art directing. The potential to rival international peers in the fashion industry is truly limitless.