The exhibition was held at the Capella Singapore.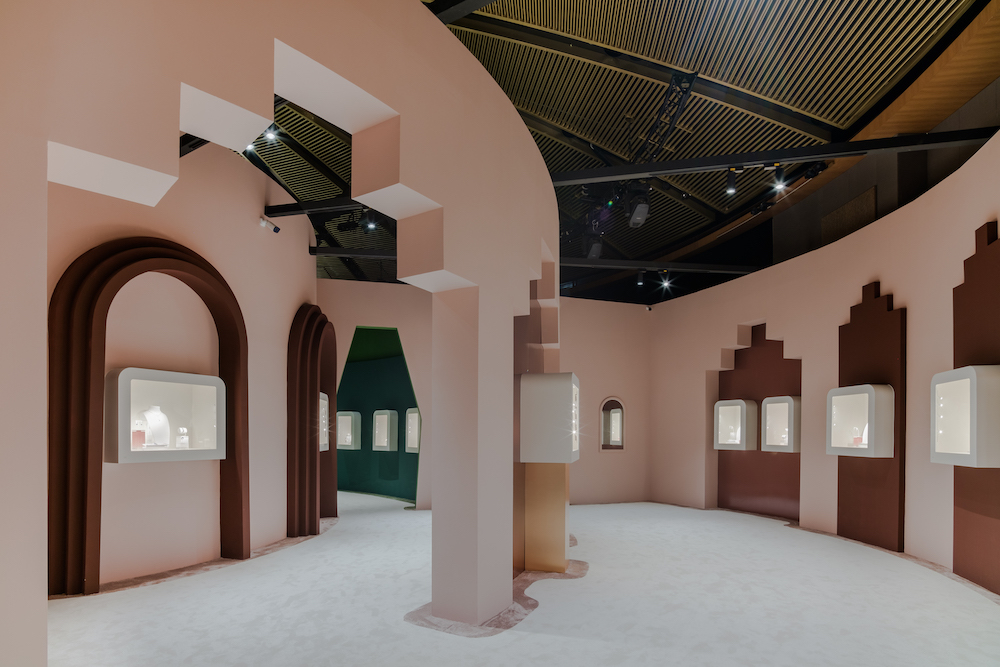 Not long after the launch of Beautés du Monde high jewellery in Madrid, Cartier brought the exhibition a little closer to home, and took us on a luxurious escapade in Singapore. Held at the Capella Singapore, the exhibition continues Cartier's passionate narrative of observing and preserving beauty, complete with 200 creations on display.
At the maze-like exhibition, five thematic rooms—Cultural World, World of Wildlife, Mineral World, Special Orders and Diamond & Centre Stones—housed a selection of stunning pieces from the latest Beautés du Monde High Jewellery collection, High Jewellery, Cartier Tradition and Haute Horlogerie. Designed and orchestrated by Spanish artist and designer Jamie Hayon, the scenography presented a pure aesthetic aimed at preserving and underscoring the beauty of pieces on display. This unique blueprint was driven by mystical arches and inviting "windows" that welcomed and encouraged exploration. Immaculate private viewing salons were also available for guests who wished to have a closer look at the elaborate pieces.
Rounding up the experience, guests were treated to a memorable evening at Esplanade, Theatres on the Bay. Set against the splendour and theatrical backdrop of the Esplanade, guests immersed themselves in the expressive world of Beautés du Monde through the night.
Below, our favourite pieces from Cartier's Beautés du Monde High Jewellery collection.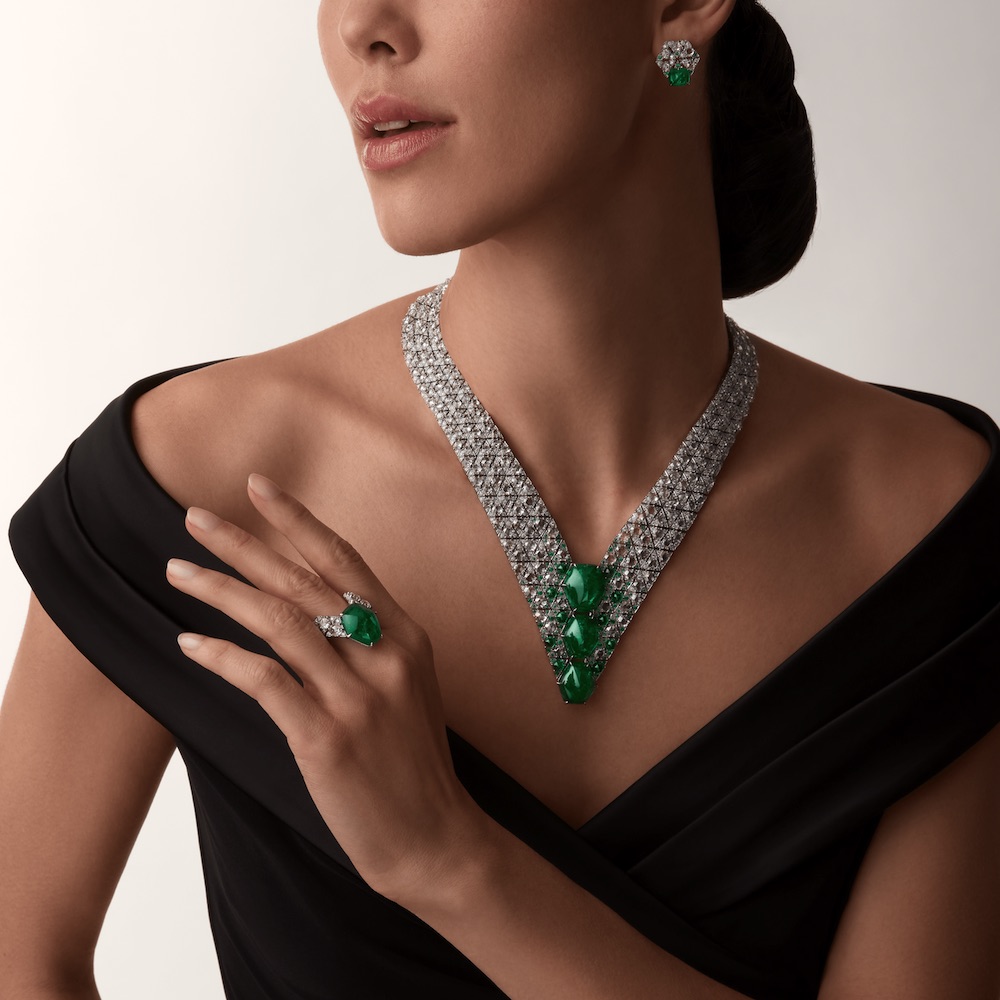 Iwana Necklace, Earrings & Ring
Inspired by the iguana, this architectural piece features three cabochon cut hexagon emeralds from Colombia totalling 43.31 carats. Meanwhile, the triangular shaped facets calls to mind scales of the reptile.