Chanel Métiers D'Art returns for 2021/22 in Paris.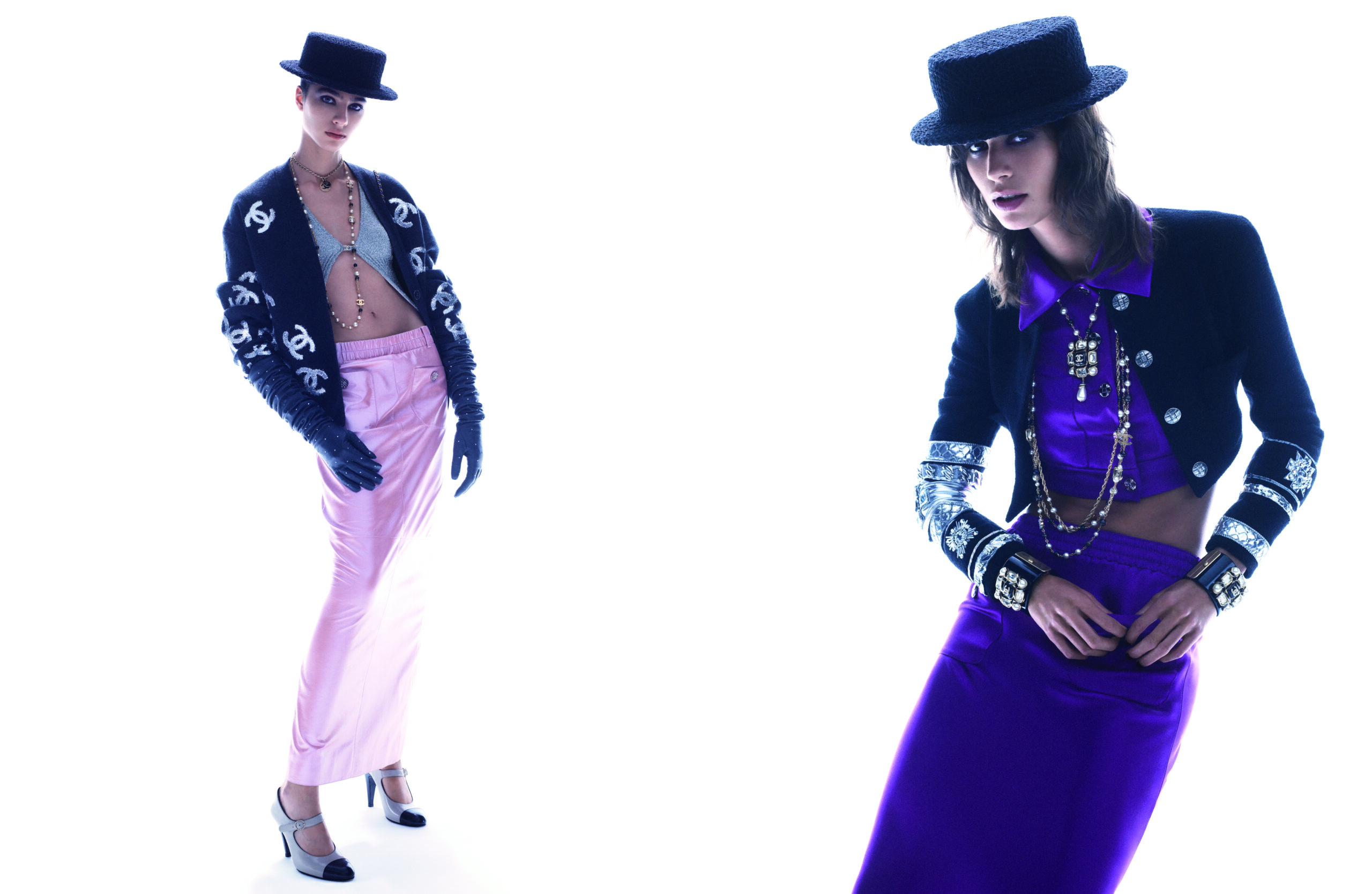 We always expect Chanel to deliver a "metropolitan yet sophisticated" aesthetic and this time, things keep getting better. The 2021/22 looks, designed under the direction of Creative Director Virginie Viard, first saw the stage last December in Paris at the Le19M, the Maison's newly opened building dedicated to the fashionable and designed by French Architect Rudy Ricciotti.
Fronting the campaign were models Mica Argaaraz, Loli Bahia, and Adit Priscilla, seen to stand out against a white backdrop as they gracefully and daringly embody the alluring collection. A laid-back attitude complements a two-tone sequin ensemble and hands-on the hips or thrust into the pockets of long skirts echo Gabrielle Chanel's assertive postures — we are certainly living for this entire collection.
The collection, in the same spirit, is "very metropolitan yet sophisticated", the models were seen in tweed jackets, casual coats and voluminous purple and white knit outfits and most importantly, we cannot miss the graffiti-style embroidery in coloured beads by Lesage.
View all the looks below: