On May 3, 2016, Karl Lagerfeld presented the Chanel Cruise '17 collection in Havana, Cuba's beautiful capital. With the imperial setting of Paseo del Prado serving as backdrop, the leafy promenade transformed into a catwalk that was ceremonious in every way. It was a revolution of colour and rich cultures that has trademarked Chanel's legacy for years.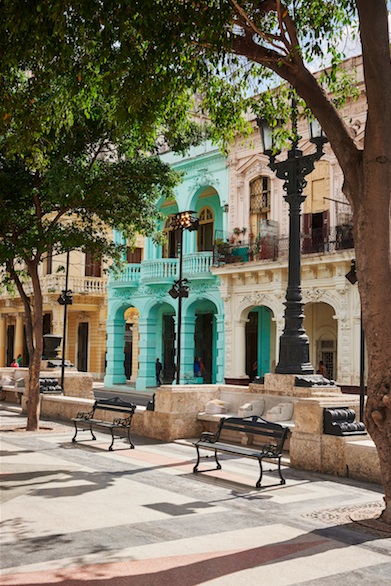 The underlying theme of the collection is a virtuoso interpretation of the guayabera, the traditional Cuban shirt with pockets, shoulder tabs and flat pleats. A perfectly pacific military parade, with adorable shorts and jacket suits in denim and khaki tweed, a parka in fringed tweed or this short-sleeve shirt with fantasy decorations embroidered by Lesage and Montex.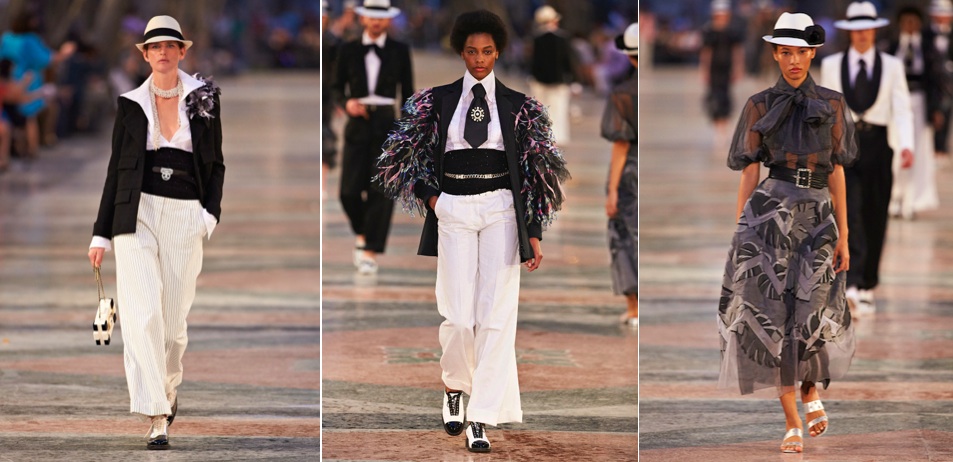 The palette is inspired by the vibrant baroque facades of the old town: yellow, pink, orange, turquoise, bright green burst and sparkle over the marvellous sequined and embroidered short little dresses, the chasuble-dresses in coral orange embroidered tweed. The same chromatic affirmation goes for the strapless dresses in sequins, with puffed sleeves, with fringes and feathers.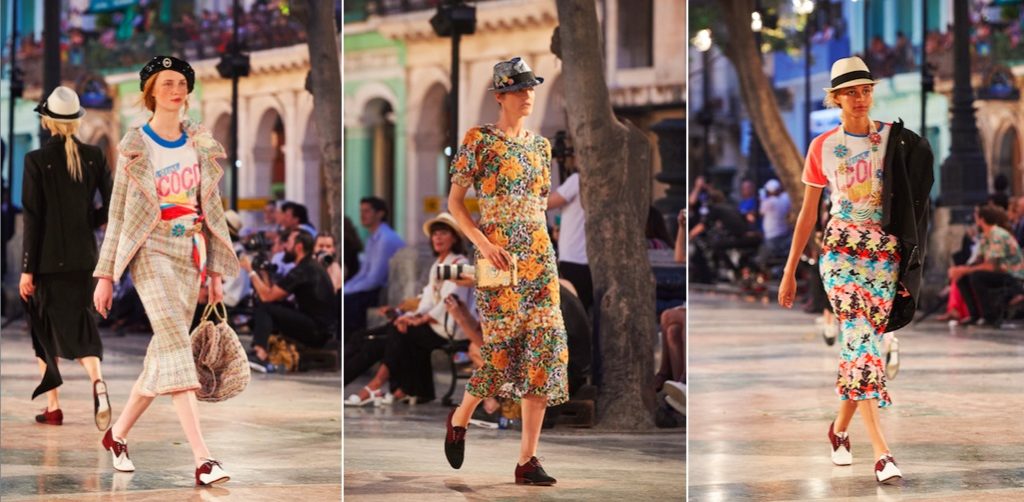 The party continued at the Plaza de la Catedral in Havana Old Town, the baroque and hedonistic heart of the city, in front of San Cristobal, one of the most beautiful 18th century churches in Latin America. In an extraordinary tropical décor where every item of furniture and every decorative object was hand made by Cuban craftsmen and women.
Chanel ambassadresses Vanessa Paradis, Gisele Bündchen and Alice Dellal, Chanel ambassador Gaspard Ulliel, actresses Tilda Swinton, Marine Vacth, Alma Jodorowsky, Ana de Armas and Geraldine Chaplin, music producer Caroline de Maigret amidst many other musicians and illustrators custodians to the Chanel brand.
A visual collage of Chanel Cruise 2017's best looks, accessories and moments in Cuba 2016
Read more on Chanel's Cruise 2017 Collection