Some have called Instagram influencers aspirational, and sometimes unrealistic. What do you make of this?
It can definitely be that if you make it that way. I try to be as real as possible and show not only the aspirational parts of my life, like Paris Fashion Week, but I'm open and honest about my struggles and problems as well. I am a real person off camera, but I try to be real on camera as well.
What is the role of social media?
A tool to express yourself, a platform to launch your career … it's all of those things. Social media plays a different role for everyone. It's a platform I use to express myself, but it's also a business. I'm fortunate enough to work with amazing brands on different social media campaigns, which has become my full-time job, but my favourite part is that I get to connect with my followers.
Is there an expected responsibility as a blogger to speak up about certain issues in order to make a difference?
I personally believe that I need to speak up about certain issues because I believe in them, but I don't believe everyone with a platform needs to. It all depends on what you believe in and what you're willing to stand for. If you don't understand certain issues, you shouldn't start talking about it just because everyone is talking about it. However, if there is a topic you feel passionate about, I don't think it's wrong to voice your opinion in order to make a difference. Being opinionated, I might lose some followers who don't agree with me, but if I'm bringing positive change to the world, that's more important than the number of followers I have.
What pushed you to write your book Capture Your Style?
My manager Karen had the idea that I should share my knowledge of Instagram curating, and I thought I could just turn it into a "how-to". The process was definitely a challenge but my hard work paid off as it is currently available in English, Polish, Korean, German, and is about to be printed in Russian and Thai.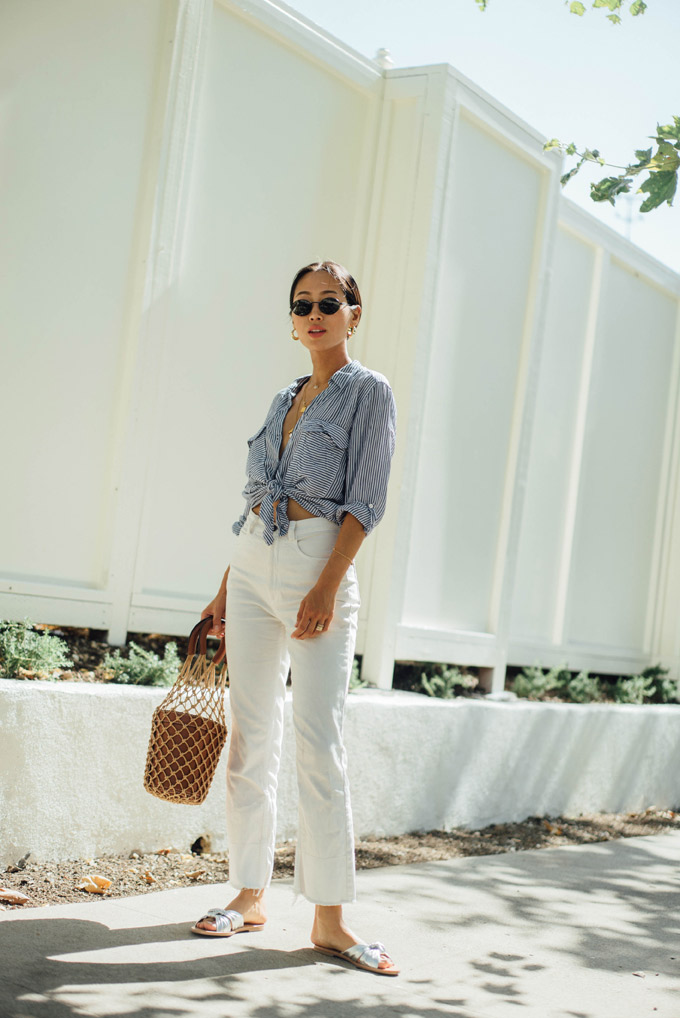 Tell us about the ethical fashion line, Two Songs, that you started with your sister, Dani Song.
We wanted to create T-shirts with a Los Angeles spirit, but it quickly took a turn to a more charity-focused model. My best friend Jenny's mother passed away from breast cancer a few years ago and it was an emotional turmoil for her. So, we created the Rose Tits Tee, our first charity T-shirt to raise awareness about breast cancer, with 50 percent of the proceeds going to the National Breast Cancer Foundation. The most recent Love Wins Tee benefits The Trevor Project, which focuses on preventing suicide attempts among LGBTQ youth.
How was it like walking the Dolce & Gabbana Autumn/Winter '17 show at Milan Fashion Week?
It was one of those things that I had dreamed about but never seriously considered. I got on a flight to Milan, went straight for a fitting with Domenico Dolce, and this once-in-a-lifetime opportunity just unfolded!
What sparked your support for the cause of providing clean water to the children in developing countries?
I didn't know the gravity of the water crisis until I was in India and saw kids running around barefoot with dirty clothes. Without access to clean water, schools in developing countries will remain empty and children are not receiving the education that they need. It made me think of my social responsibility and so I raised USD80,000 for Charity: Water to bring clean and safe drinking water to people in need, starting with Ethiopia.
More of Aimee Song here:
Instagram: @songofstyle 
Blog: www.songofstyle.com