The Collection's Rainbow-coloured Hues Will Brighten Up Your Day and Your Wardrobe.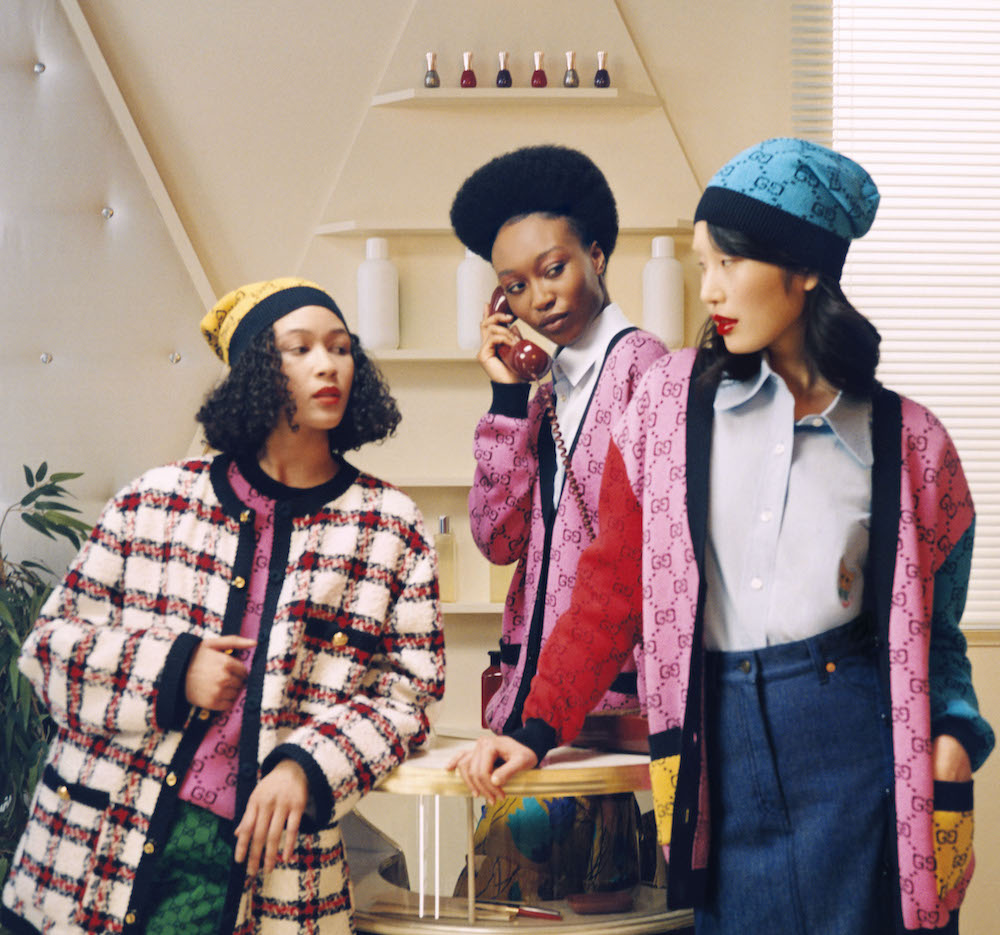 While we adore classic styles and neutral palettes, adding a splash of colour to your wardrobe can do wonders. Be it a standout accessory or an eye-catching outfit, wearing the right shade can boost your mood and your look in an instant. Gucci's GG Multicolour collection ticks all the right boxes. Youthful and bright, the collection's rainbow-coloured hue is a great addition to any wardrobe. Celebrating the House's past, present and future, the iconic GG monogram gets a facelift—its emblematic motif is applied as an all-over pattern against a backdrop of vivid colour that invites the wearer and the viewer into a whimsical world filled with dynamism and optimism.
Amongst its wide selection of bags, ready-to-wear and shoes, you'll find classic styles such as the GG Marmont shoulder bags and Tennis 1977 sneakers alongside sporty looks and lady-like pieces. The check tweed jacket is one of our favourites from the collection: striking the right balance between the past and the present, the jacket's timeless silhouette and contemporary palette offers versatility, enabling the wearer to mix and match as they please. Fashion-forward, contemporary and youthful, make a statement with Gucci's GG Multicolour Collection.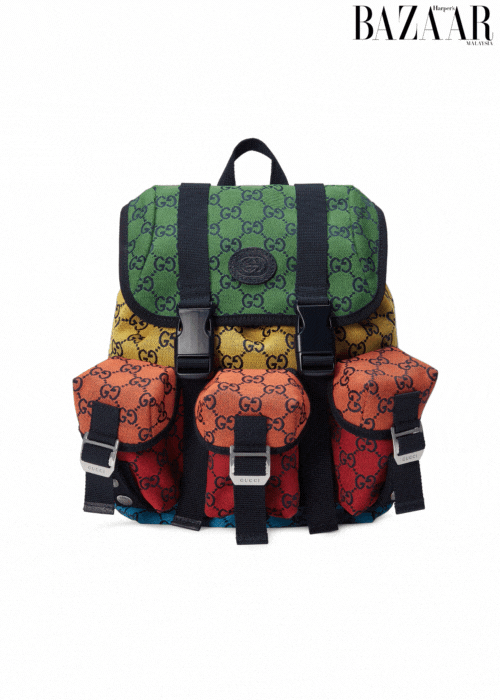 – – – – –
All images courtesy of Gucci.