Step 1 | Seek Inspiration 
The world is bursting full of inspiration, from tropical destinations to artisanal creations to the threads and trends of bygone eras. For me, I always have a gut feeling of where my next collection is heading and pull visuals from a Pinterest board and tear sheets from assorted magazines, anything that sparks your creativity and resonates with your direction. I print out, cut out and pin up pieces onto a mood board. Once your theme is set, dive into your colour palette. Pantone have every colour under the sun and their charts are so fun to play with. I get hundreds of hue samples and pin these up on my boards in and around the imagery.
Step 2 | Creation
Once there is a clear line of sight for the theme of the collection, its time to sit down and put the design skills to paper. I'm not a pattern maker and have a team that very cleverly creates these from my sketches, so I don't have to worry about being too technical in my creative process. I always like to create something that I feel is fashion relevant but functional. I give myself a couple of weeks to finesse the designs and more often than not the designs I end up with are completely different to the ones I set out to create.
Step 3 | Sample 
Your next step is deciding on your fabrics and sewing style of your pieces. I work closely with my team at the factory. Their advice is invaluable as fabrics and their make ups can constantly change, whether this be for cost cutting or a particular element is no longer available and you want to be as in control of quality of your garments as possible. We work with Italian Lycra, mostly because we subliminal print our designs onto the fabric and this holds the colours better and has durability. There are hundreds of variations out there and it's through this sampling process that you feel out what works for you.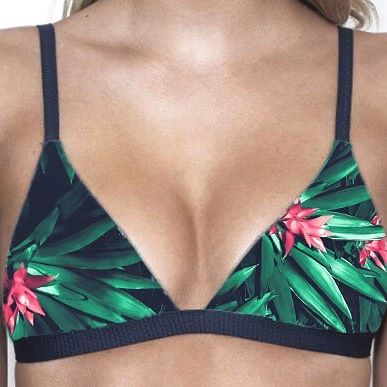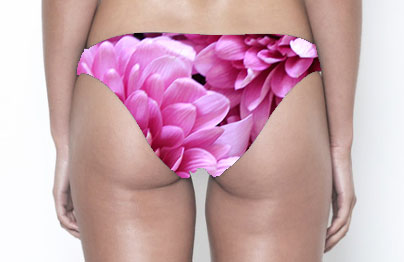 Step 4 | Production 
After months and months of planning, designing, tweaking, sampling and trailing we have created something that we are happy to put our tags on and sell to the world. Bulk production can be a scary time if your factory is pushing for large quantities and large dollars to spent by you, which is why we work with fair trade smaller factories. If this is your first season or a project you're trying to get off the ground try to work locally. It might cost you a little more per piece but you can generally work with no MOQ (minimum order quantity) which gives you more control.
Island State has just launched a new resort wear collection of kaftans, shop the Palma collection