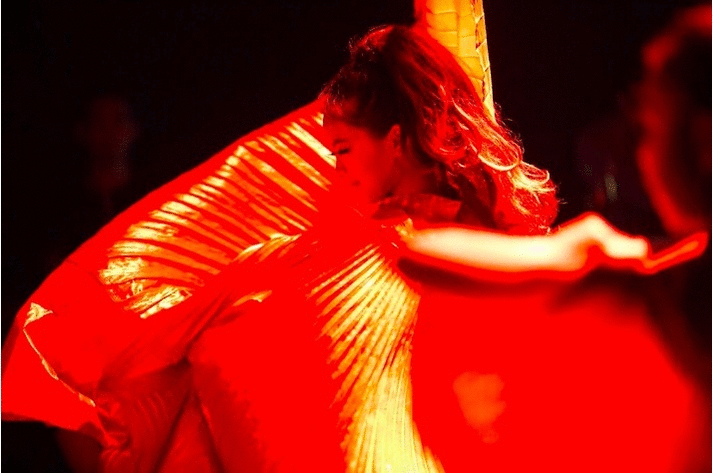 Audacious, bold and hypnotically hilarious – The Big Group's latest venture brings a zestful injection of 'in-your-face' novelty much needed in KL's nightlife. Nestled in a loft in Tropicana City Mall, Fatty Boom Boom basks in all its glory amidst neon lights, spools of thread in glass cabinets and an expansive graffiti art mural.
The locale is dressed in a mysterious 'moody-glam' aura with accents of chinoiserie and vintage décor influences with wooden stools and old Malayan style marble tops, the night feels effervescently young at Fatty Boom Boom. It is brilliantly quirky and that funny feeling of an interesting night befalls our senses.
A proud parade of the feel-good sentiment that laughter is the best medicine and happiness can indeed be bought, with a simple serving of Bubble Tea. A twinkling collection of concoctions from across the sensorial spectrum awaits your high spirits. We weren't kidding when we said Bubble Tea, and they even come seamlessly sealed with love from across Fatty Boom Boom's cosmic bar of teapots and teacups.
As a cautionary note one must add that Fatty Boom Boom's colourful beverages is just the beginning. Your taste buds aren't the only thing that will leave you titillated (and largely inhibited) as the night's entertainment is sure to tickle your fancy in more ways than one. The hostesses sashay in shimmering ensembles of dizzying fringe, sequins and all that jazz as they belt power hits fit to fuel a feel-good night. They interact with unsuspecting guests with jabs of cheeky humour that will leave you – and again we kid not, in physical stitches of laughter. A refreshing showcase of genuine comedy and pure showmanship is now a doorstep away. We have been saved, thank god its Friday.
For a sure-fire win to start your weekend, make your booking at +603 7710 0394. The Fatty Boom Boom show begins at 10pm every Friday and Saturday. Closed on Mondays, otherwise open across Tuesday – Sunday, 5pm to 2am.