A window into the season ahead.
Words by Kerry Pieri and Nicole Fritton
The truth is that fashion has never been immune to the realities of life. Do we sometimes prefer to lean into the fantasy on the runway rather than face all that exists outside of it? Of course. But it will find its way in. Whether that's in a moment of silence for Ukraine at Armani or the more in-your-face Armageddon that showed at Balenciaga—now more than ever the fashion industry is reacting to the world in all its dichotomies. Which isn't to say that part of that the runway doesn't also provide a visual escape hatch. From a return to the art of feminine dressing as a response to so many months in sweatpants, to robe coats as self-care, to equestrian vibes that help get us all back into nature, see how the trends are mirroring our world now—or making it all a little prettier, and glitzier, to help the collective deal.
#RobeLife
As we've all embraced getting dressed for work and parties again, there is part of all of us still yearning for #robelife. Speak to that inner cozy child in coats that wrap you up, go big, and, yes, sometimes go home again.
Clockwise from left: Balmain, Saint Laurent, Victor Glemaud, Nili Lotan, Gucci, Stella McCartney, Coperni, Bottega Veneta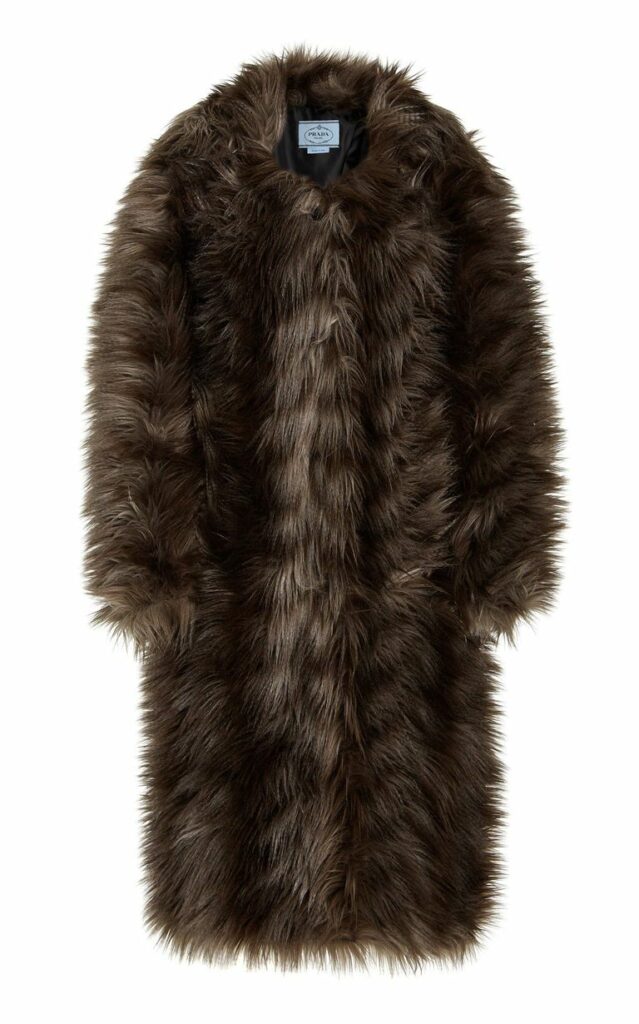 Faux Fur Coat
Prada
SHOP AT MODA OPERANDI