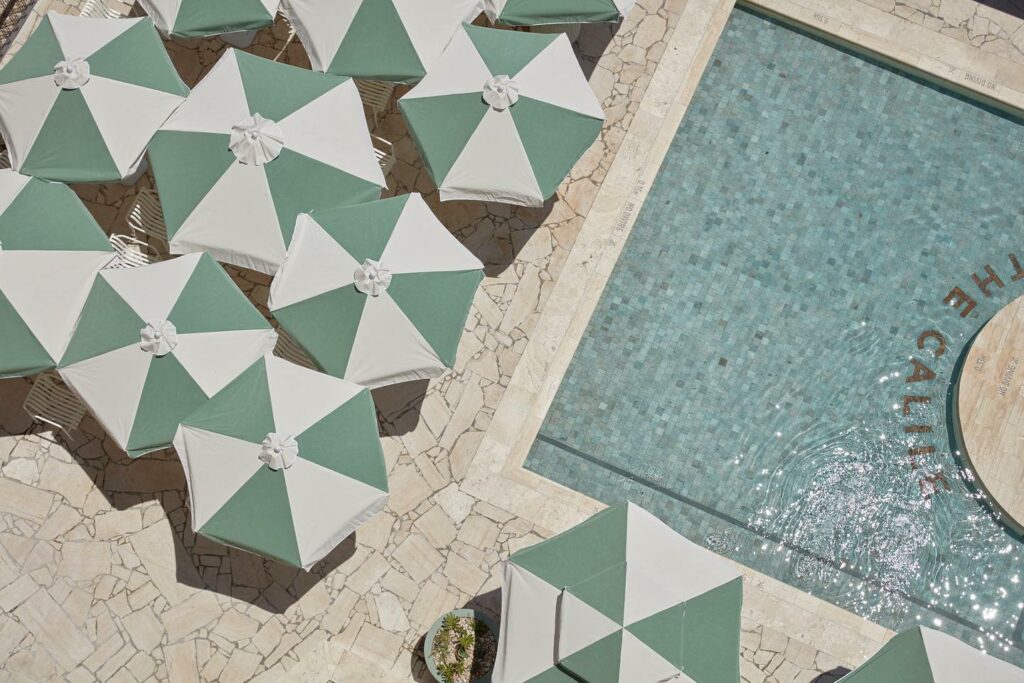 Are you in the middle of choosing your next vacation spot? Don't fret, we've got you covered. Boutique hotels are taking over the world as we speak and we think you should pick your go-to stay from one of these gorgeous properties.
The Hoxton Hotel, London, England
View this post on Instagram
Known for its '70s-inspired chicness, The Hoxton Holborn is brimming with eclectic furniture, striking terrazzo flooring, and a bright colour scheme. Nestled in the heart of London, this boutique hotel is within walking distance of popular places including Covent Garden, British Museums, and Oxford Street. Come nighttime, the place draws in foodies with its brasserie-style restaurant. It's a charming place to unwind after exploring the city.
The Calile Hotel, Brisbane, Australia
View this post on Instagram
Coloured in sage green, blush, and white, The Calile Hotel is the perfect backdrop for your next getaway. Located in the city of Brisbane, this aesthetically-pleasing hotel draws parallels to Palm Springs in California. They even have Grown Alchemist bathroom amenities – a fitting complement – on top of their already chic vibe. Trust us, you'll never want to leave this place.
Trunk Hotel, Tokyo, Japan
View this post on Instagram
Dubbed 'the socialising hotel', Trunk is in the heart of Tokyo's fashionable Shibuya neighbourhood. The 15-room boutique is brimming with traditional and contemporary aspects of Japan. The stunning landscapes and picturesque designs are why interior design lovers are obsessed with this place. They even use upcycled furnishings in the hotel, making it even more charming. This is the place to be while you're in Tokyo for some fun, thrills, and comfort.
The Chow Kit – An Ormond Hotel, Kuala Lumpur, Malaysia
View this post on Instagram
This boutique hotel ticks all of our boxes – affordable, chic, and comfy. Tucked in one of the most historic places in Malaysia, this 113-room boutique offers simplified luxury in the form of local food and comfort. Marrying tradition and modernity, this boutique draws inspiration from its electric neighbourhood, history, and characters. Plus, they do delicious localised cocktails and dining offerings that will tantalise your taste buds!
Hoy, Paris, France
View this post on Instagram
Cultivating a sanctuary to promote healthy habits and living, Hoy is ground zero for all things wellness. Big on sustainability, this boutique hotel in Paris offers zero waste amenities and recycles food waste. This is the place to be in-between exploring the buzzing City of Love. You can even take a breather from all the sightseeing by taking one of their yoga classes. And, if you're particular about healthy food, this place serves nutritious snacks that will fill you up for your full day of adventures. It's cute, eco-friendly, and peaceful – what more can you want?
Josh Hotel, Bangkok, Thailand
View this post on Instagram
Josh Hotel is a quirky reflection of its hip neighbourhood. Come morning it's the perfect place to get sun-drenched by their iconic pool and by nighttime, it's the coolest place to enjoy live music and more. They even have a boutique espresso bar that will cater to coffee lovers. This hotel is full of fun and exciting entertainment – the perfect place for young couples and groups of friends.
Pendry West Hollywood, USA
View this post on Instagram
Pendry West Hollywood brings a bit of sophisticated glam to Los Angeles' Sunset Strip. Perched on a hilltop with sweeping views, this hotel is within a 1.5-mile stretch of trendy boutiques, restaurants, bars, and music clubs. Designed by architect Martin Brudnizki, the hotel combines old-Hollywood opulence with a splash of California modernism. They even have dining options that's helmed by Wolfgang Puck. Quirky, fun and stylish, this boutique hotel is simply stunning!